Regular price
Sale price
$98.00 USD
Unit price
per
Sale
Sold out
This three-card-slot wallet includes a loop for the write-anywhere Fisher Space Pen that we're so fond of and holds an included Rhodia A7 pocket size notebook.  We like this wallet as an alternative to our original notebook wallet--the Architect's Wallet--because it adds a cover to keep the notebook from getting beat up if you're not changing it out often enough, and dedicated card slots in a slightly larger footprint.
Add a pen from us in one of the colors we stock or pick up one of Fisher's myriad options from Amazon (you're looking for a Fisher Bullet Space Pen with clip).
Engraving & Monogramming

In general, we are subtle with our personalized engravings & monograms. Smaller products receive smaller monograms, and any personalized messages are hidden where the owner can see them but they are not 'out in the open' whenever possible. If you have specific preferences for any customized engravings, make a note in the special instructions section after selecting your options and we'll contact you to verify after your order.
Product Dimensions

123mm x 96mm (approximately 4-3/4" x 3-1/2")
Product Launch & Revision History

Original Release: October 2013
Revision 1: December 2014 (added front flap/card slots)
Revision 2: October 2015 (added rhodia size option, no notebook)
Revision 3: April 2016 (added rhodia notebook)
Revision 4: November 2016 (complete redesign; dedicated card slots, revised stitching)
Revision 5: March 2018 (redesign; new construction method for better lay-flat design. New colors.)
Revision 6: May 2019 (redesign; standardized pocket sizes, removed moleskine variation for simplified product offerings. Revised Colors.)
Revision 7: May 2022 (small redesign; tighter stitch spacing to edge of wallet and 'arc and angle' corner design. slightly smaller footprint.
What Kind of Leather Does FFF Use? What's this Chromexcel/Veg Tan/HF stuff instead of just leather color? Where are your products made?

We make everything by hand in Orlando. 

As to the leathers we use: The super short answer is Horween Leathers in Chicago, and because we're leather geeks we want you to know exactly what you're getting--it's so much more than just the color of the leather.

You can find more info HERE about how we do things.

You can super-geek about the various leather types/tannages we use in our different products HERE.
Share
View full details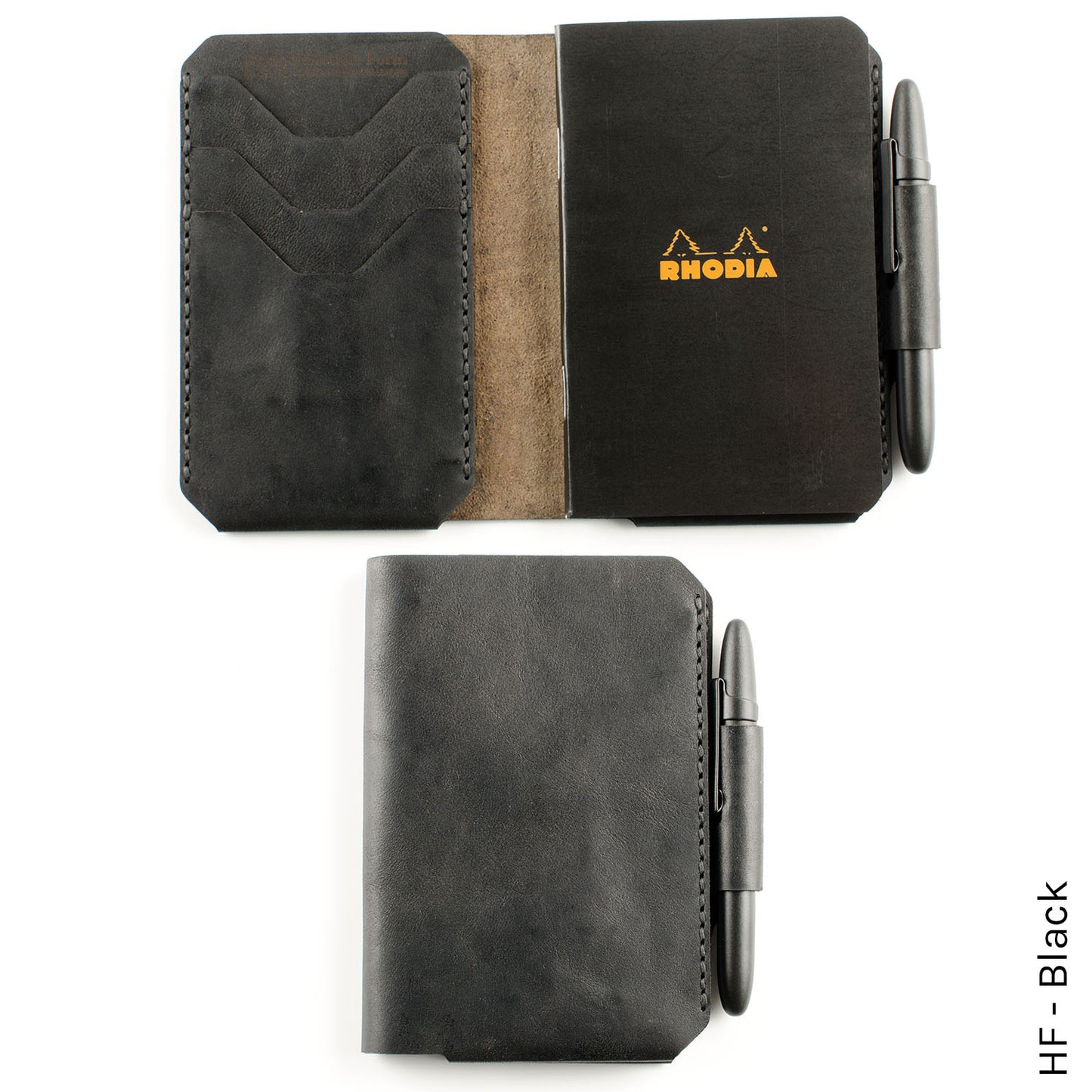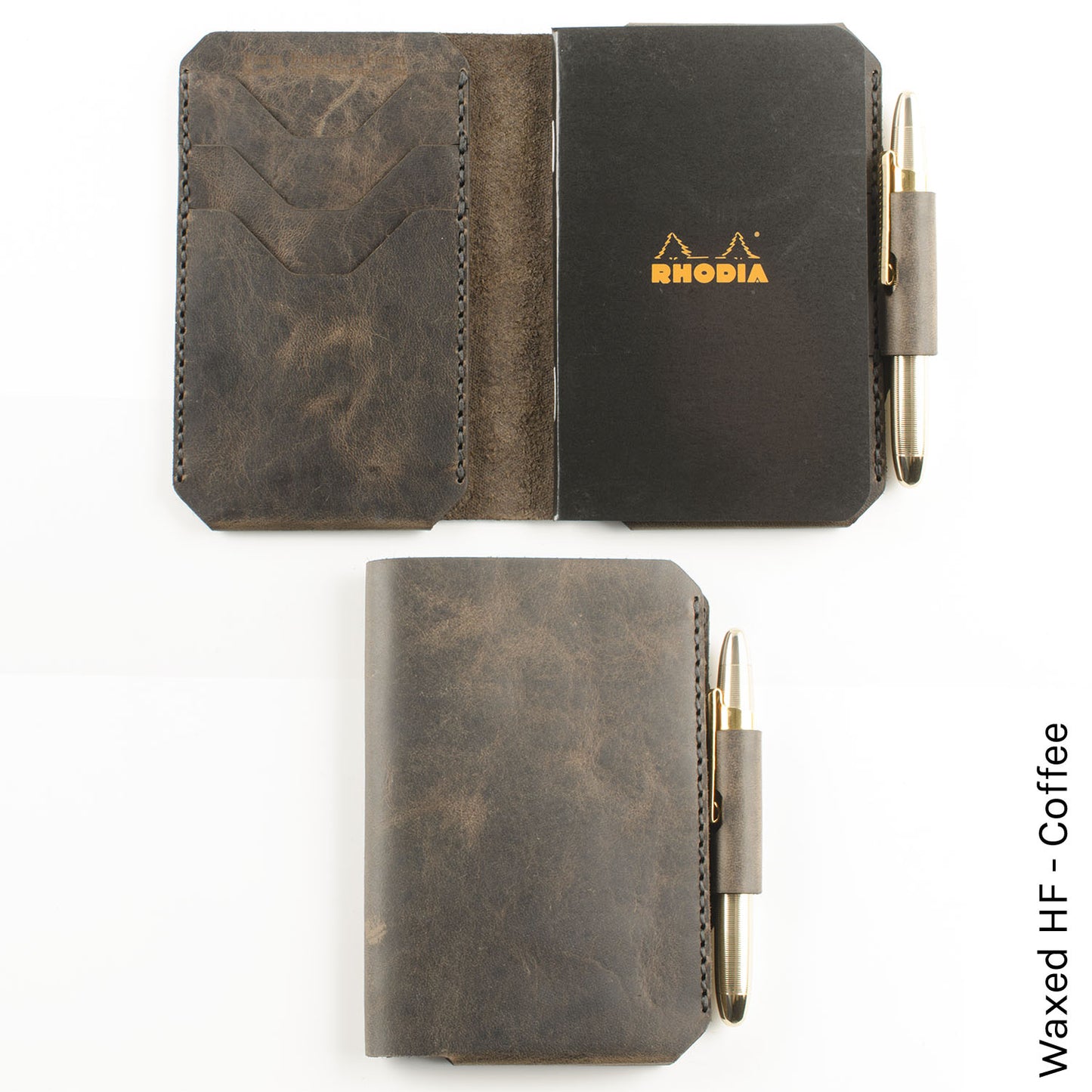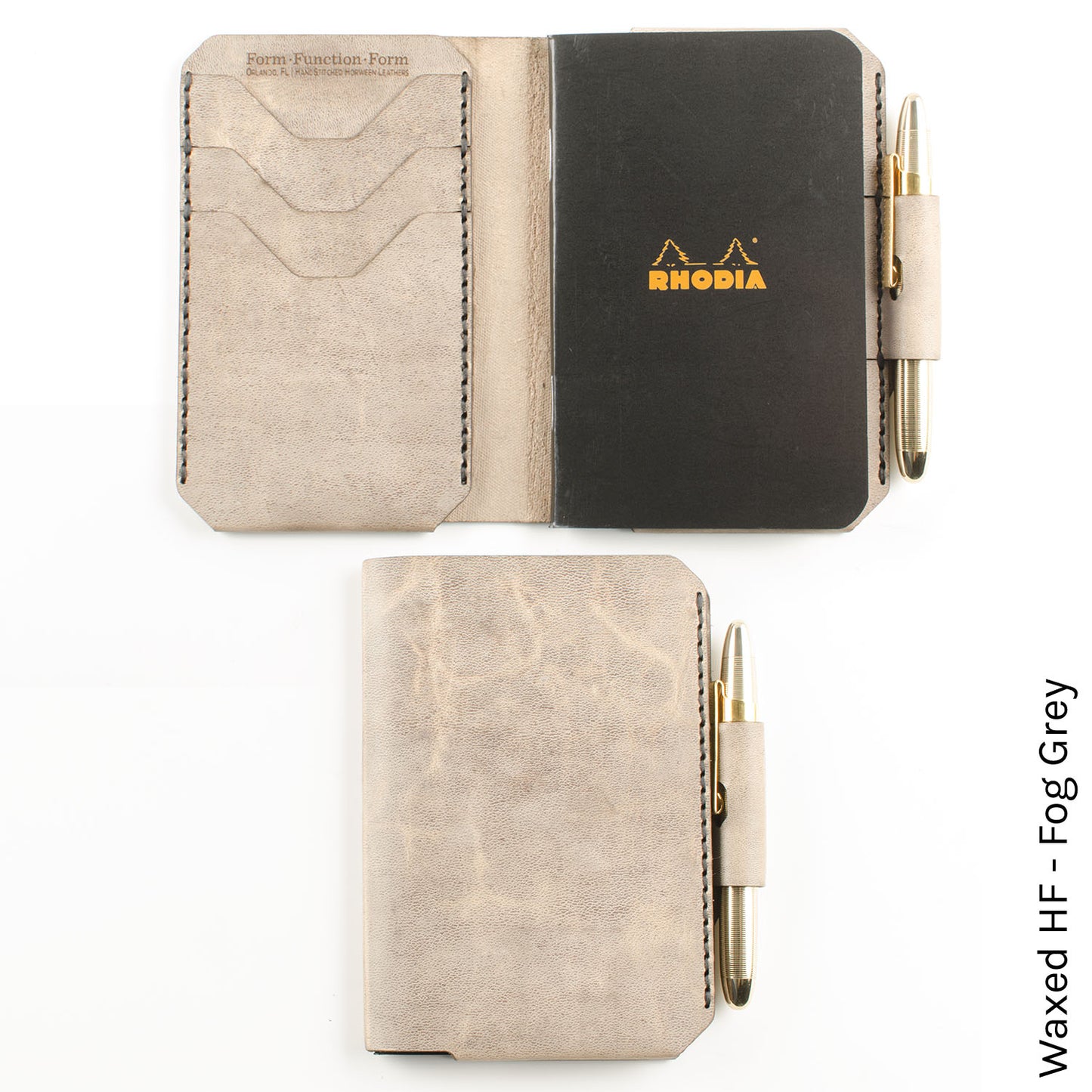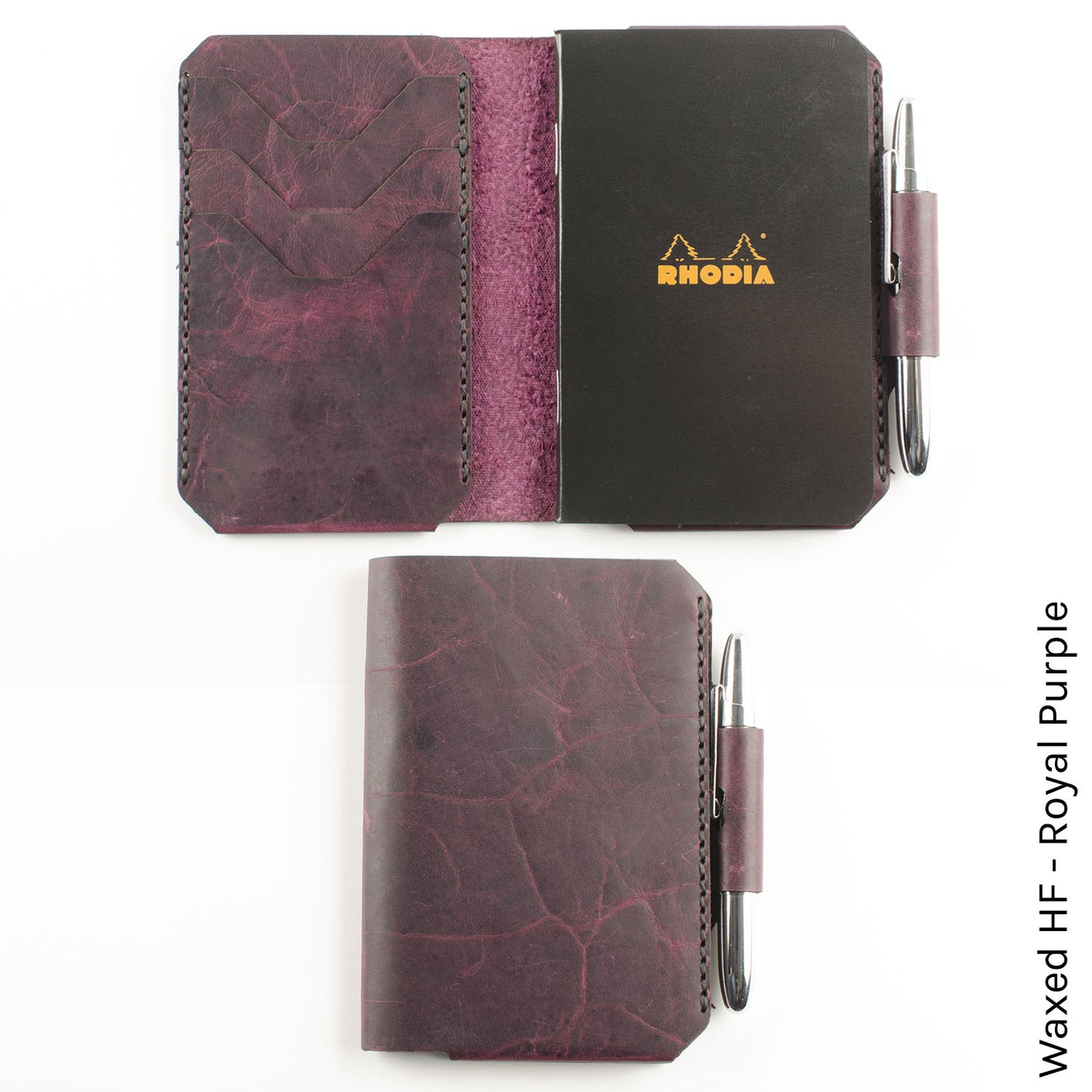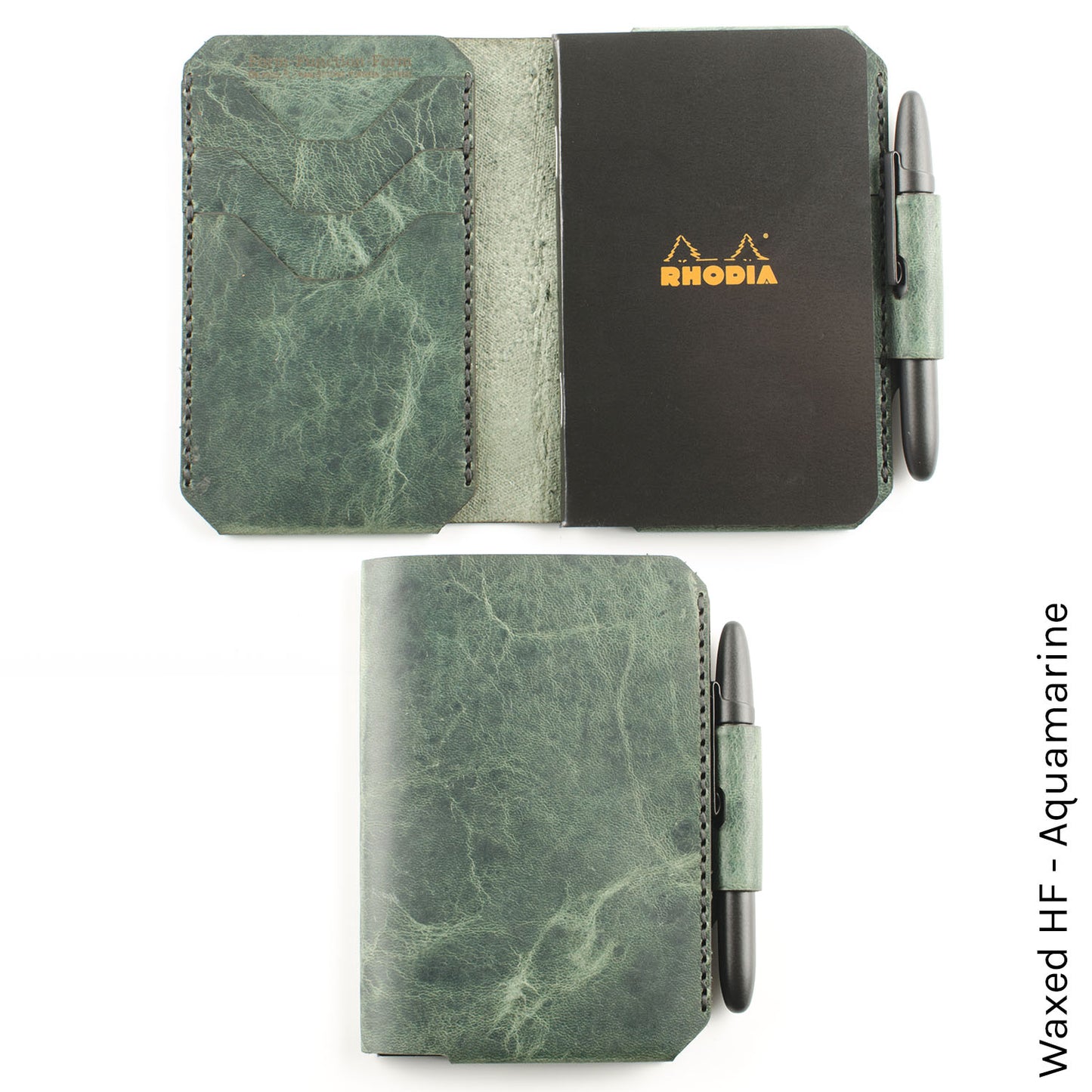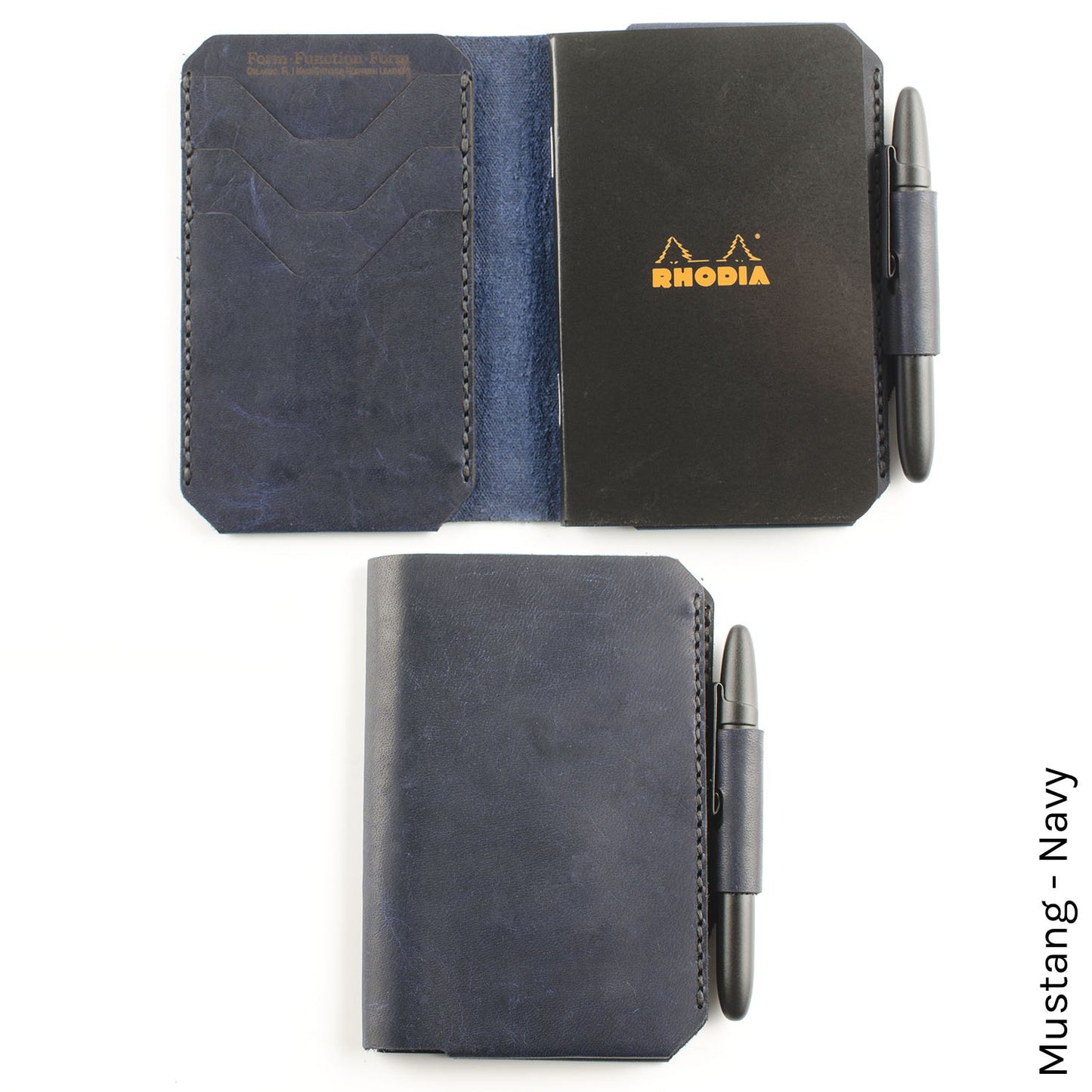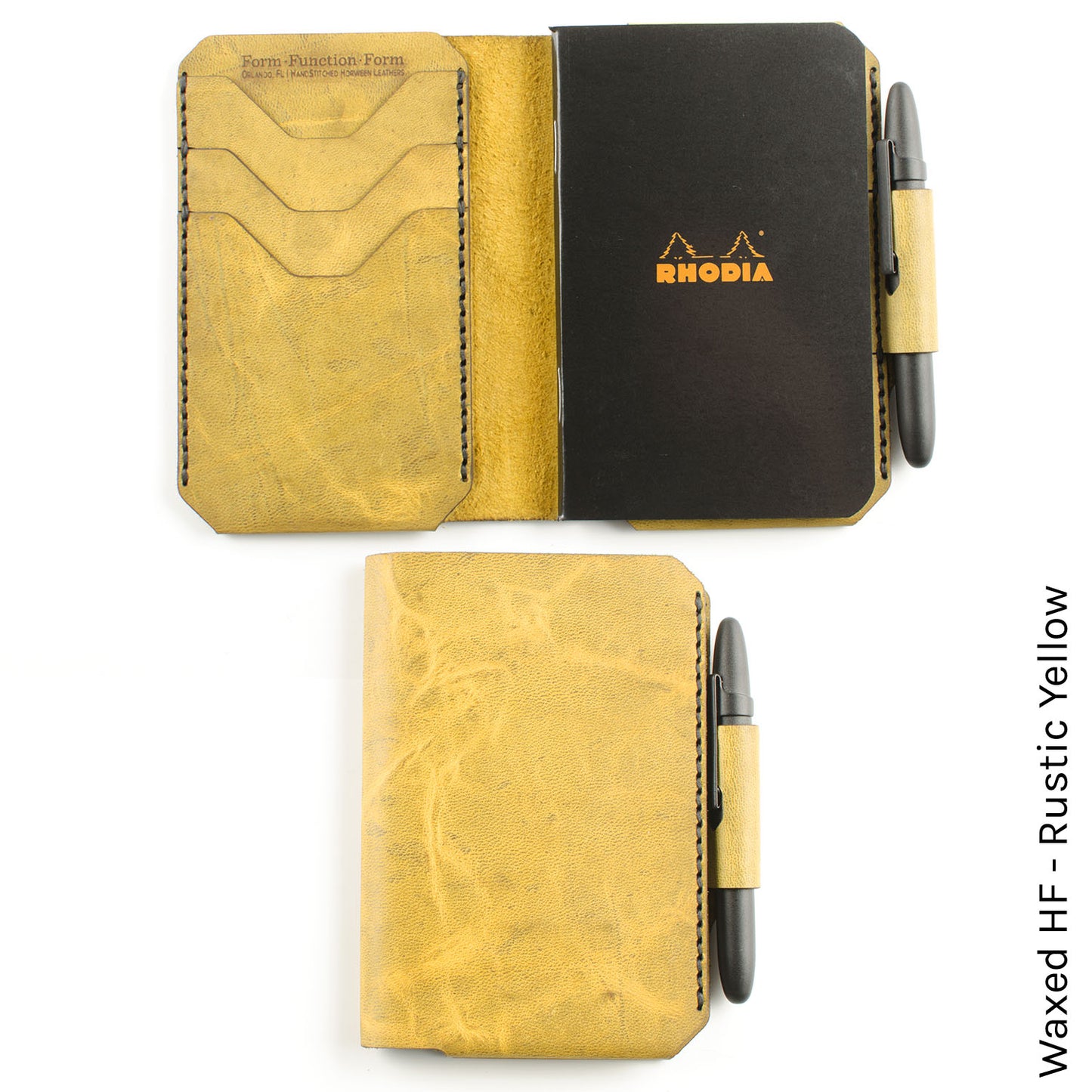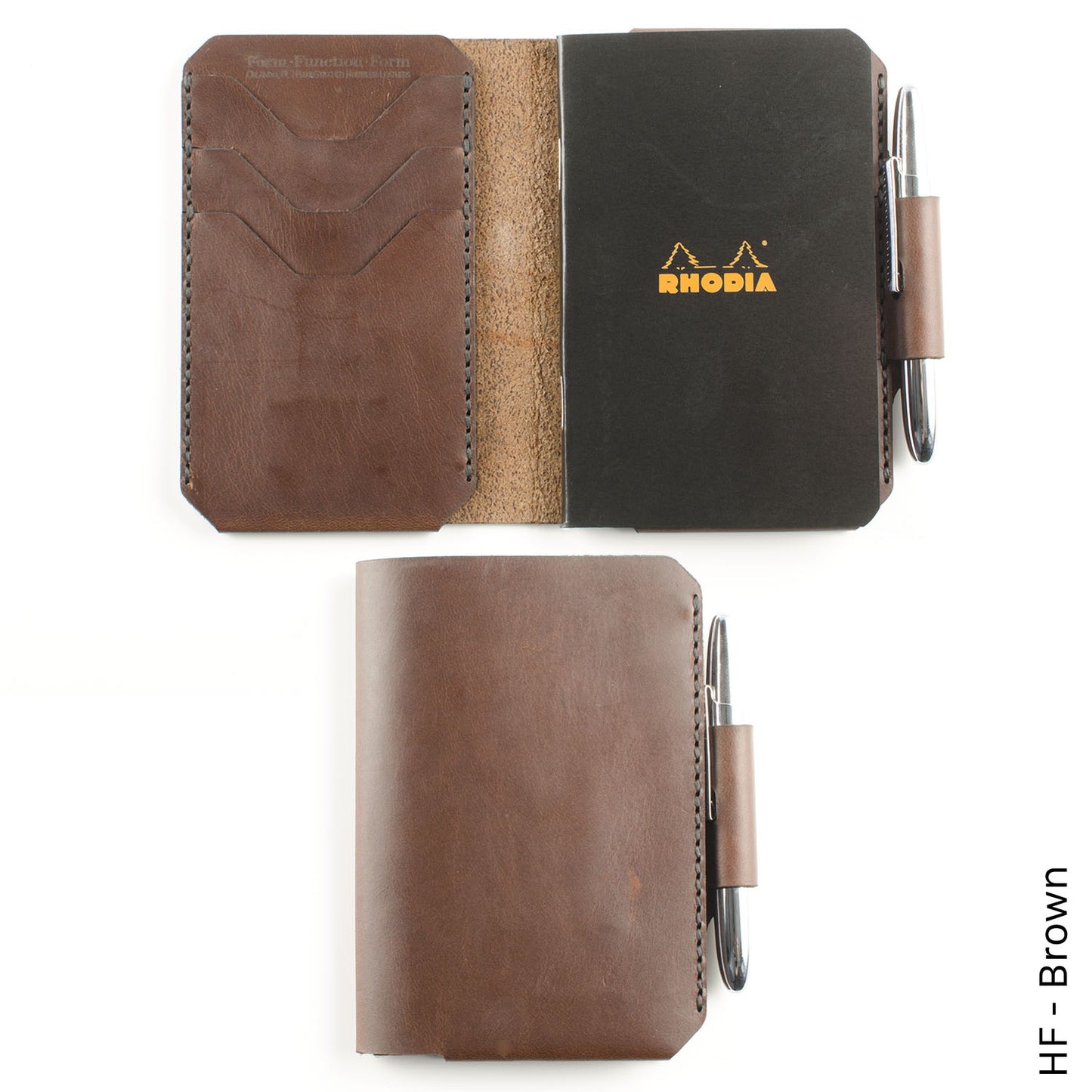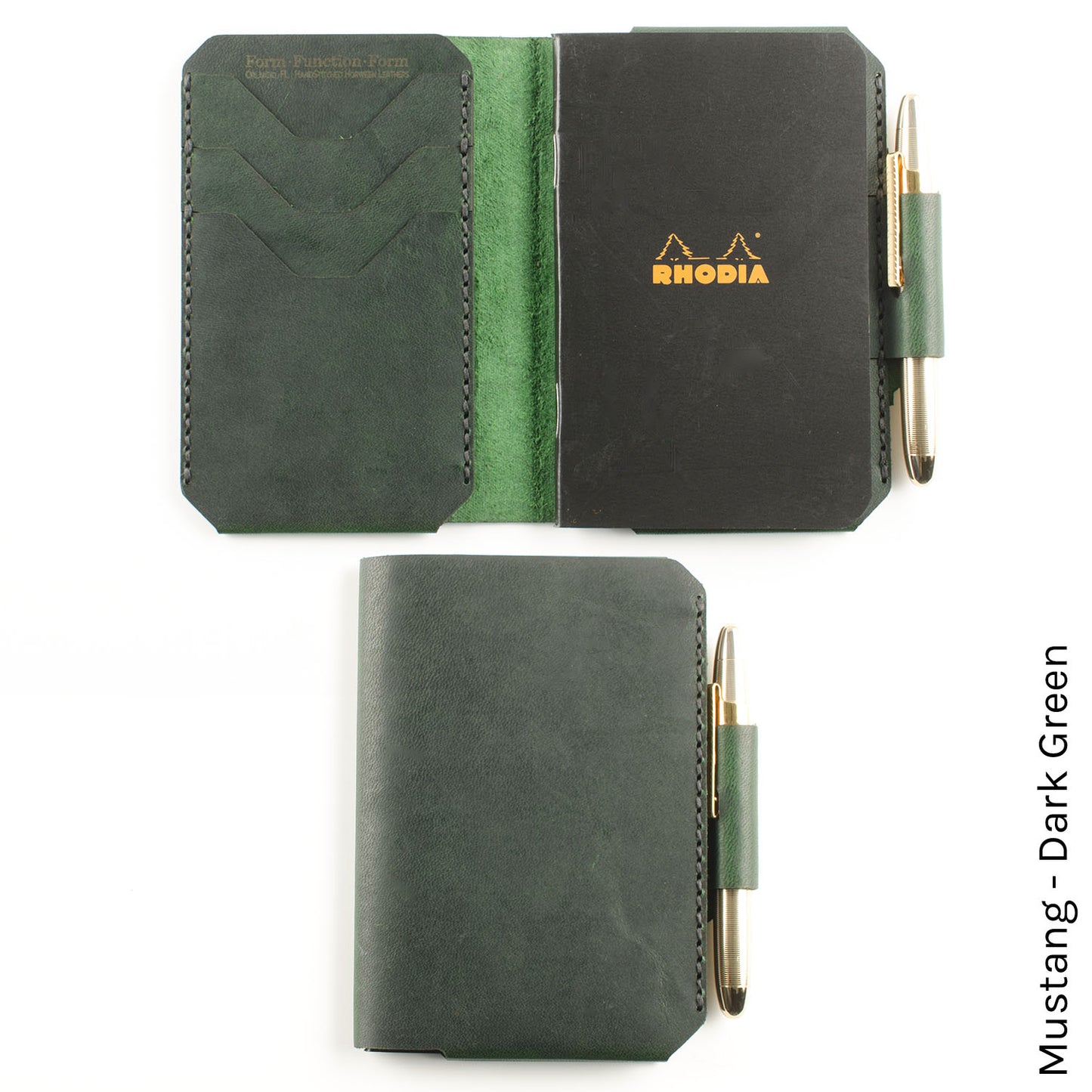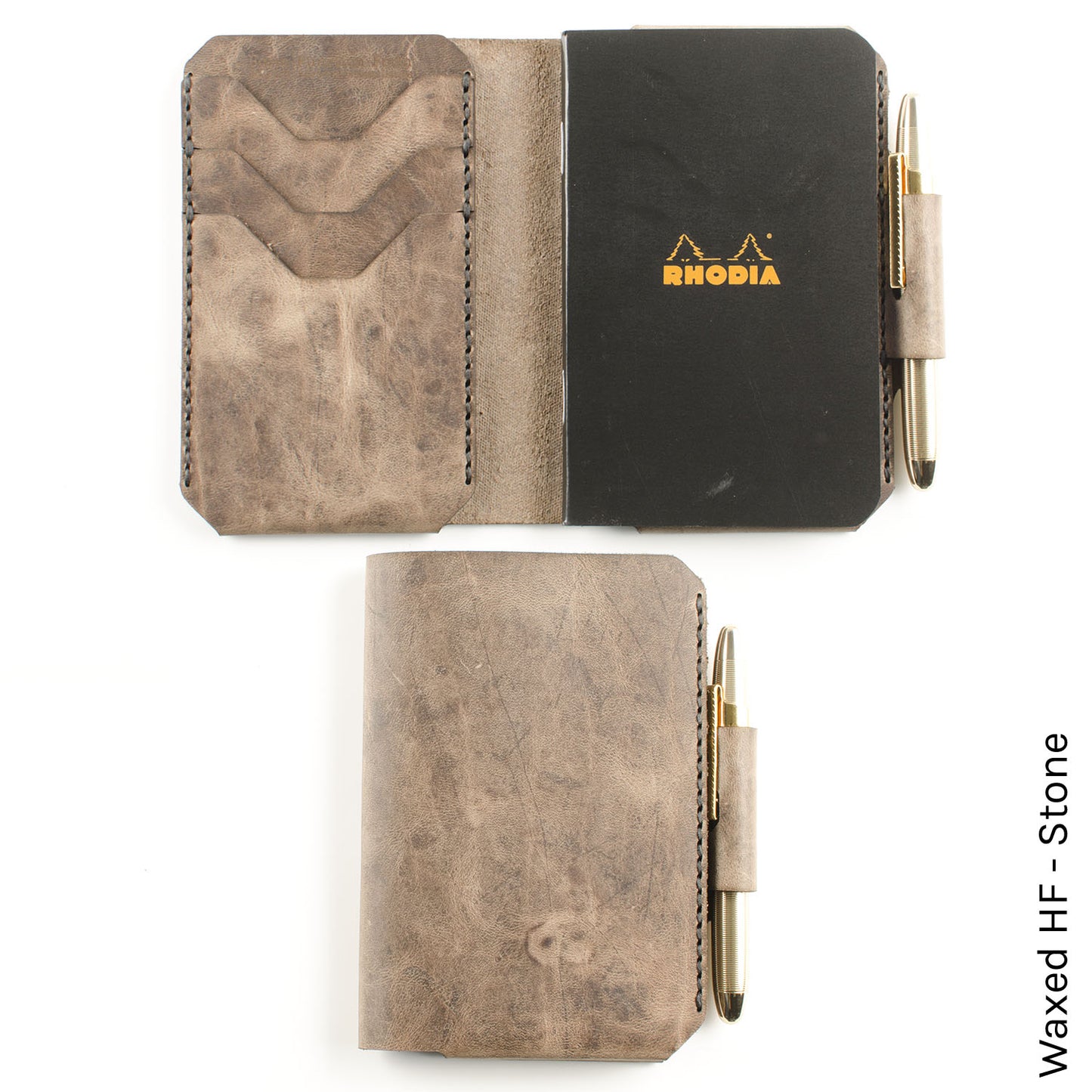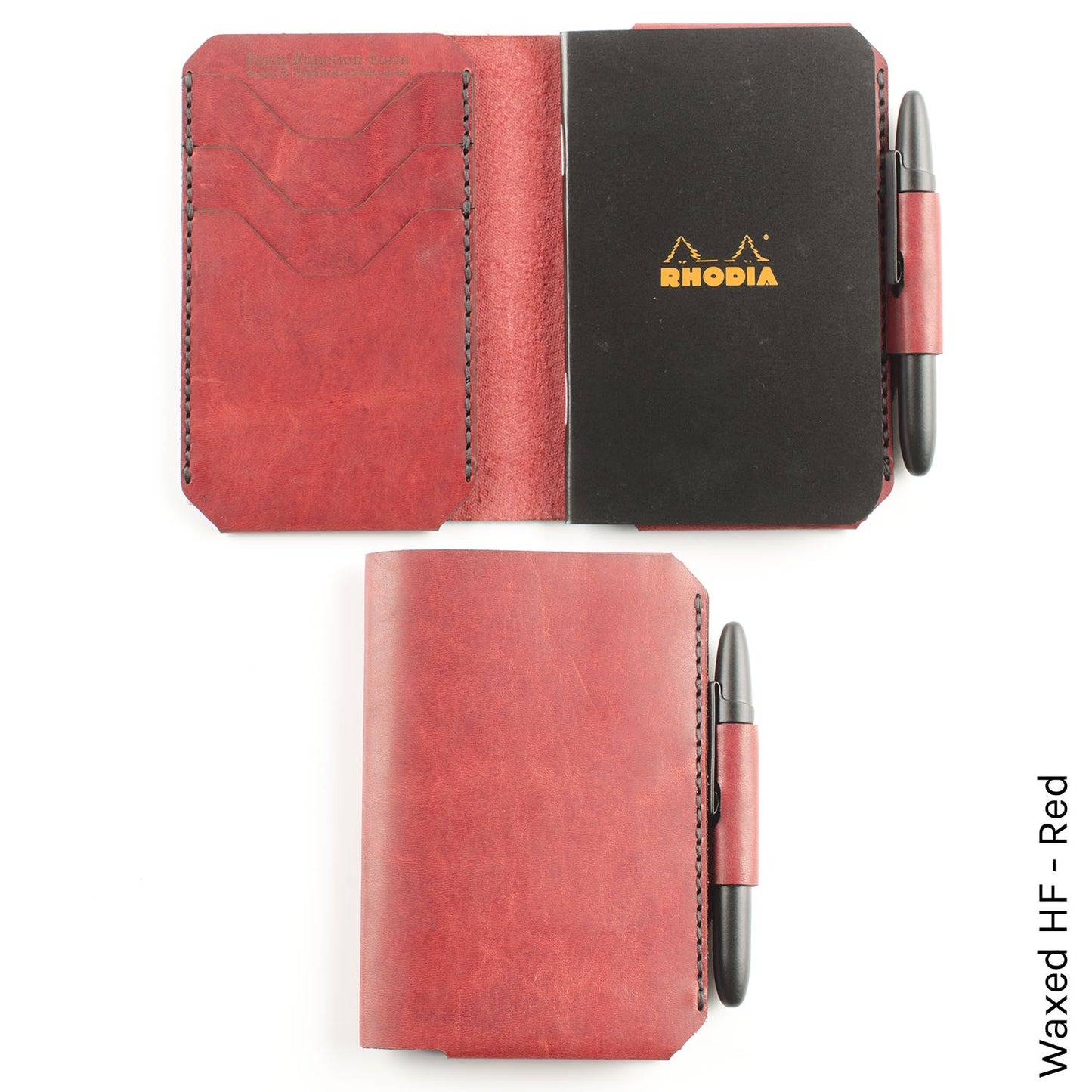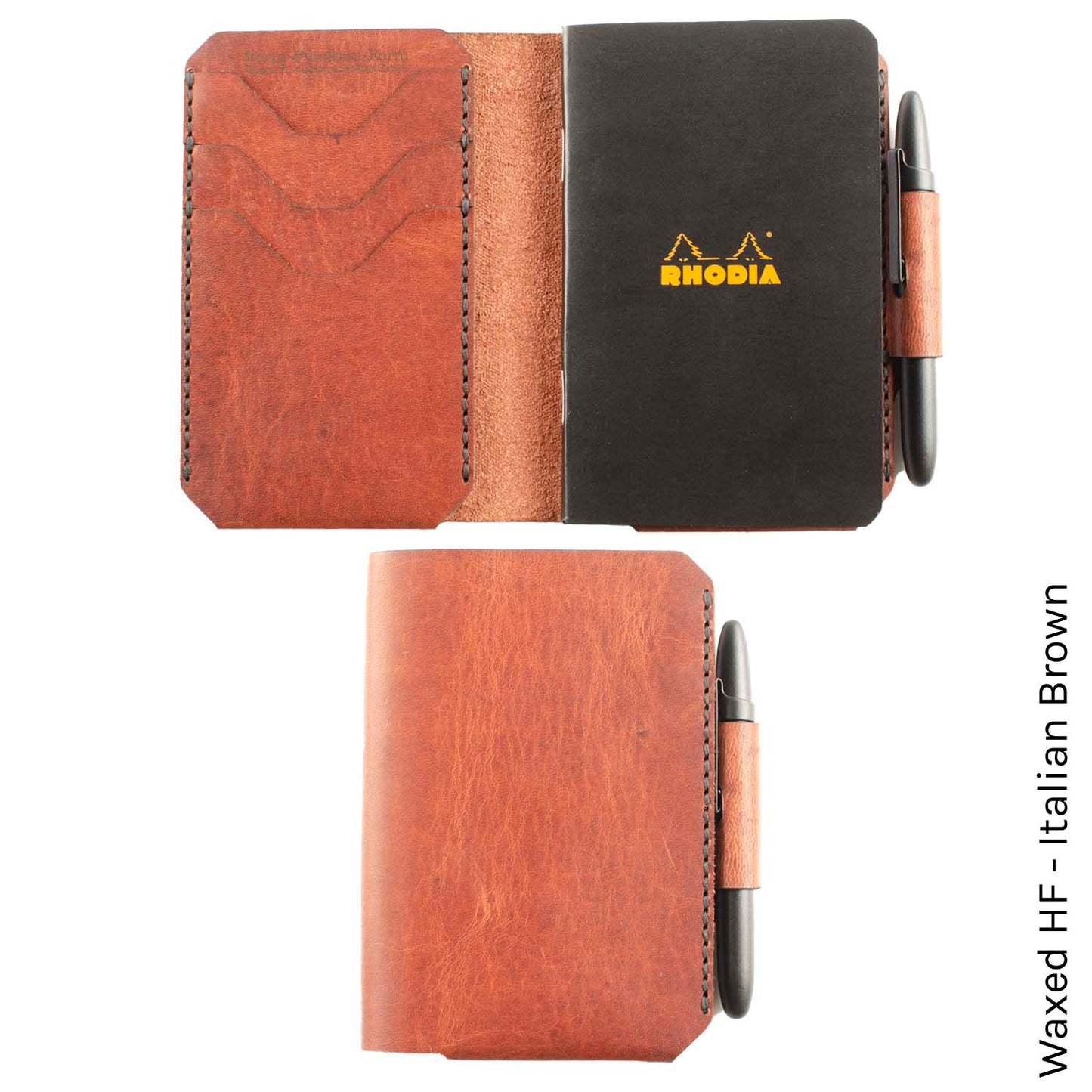 EDC Great
Very happy with the quality and function. Speedy delivery. I will be back for more.
Great, meaningful items.
Was gifted a FFF wallet years ago that has tremendous meaning to me. That wallet has been put in a remembrance case, and I got myself this as a replacement. Little larger than anticipated, and I prefer the smaller model I had before, but that is my own mistake -- I just didn't realize. Gorgeous wallet, tremendous lasting quality that allows for meaning to grow. Strongly recommend.
Wholeheartedly recommend
Shawn and the FFF team make some world-class wallets. I just received my 3rd wallet, and am as just as pleased as ever. The first two have held up great - I just like to change it up every few years. If you're even considering an upgrade, look no further!
Excellent card carry
I find the card carry side of the wallet to be excellent. Overall size makes for easy carry. Rhodia notebook is a bit hard to locate locally.
Very nice construction and design.
Great wallet setup
I must admit I don't use this in the manner it was intended, I use it more like an A7 Midori/ traveler style notebook that has wallet pockets and I asked to have the pen loop removed (I use a flat pen tucked into the notebook pages like a bookmark), but it is GREAT for my intended purpose.
Highly recommend for anyone that wants a small notebook+ wallet setup