Regular price
Sale price
$58.00 USD
Unit price
per
Sale
Sold out
The best camera is the one you have with you. The best strap for that camera is the one already on your wrist posing as a wrap bracelet. Stainless steel snap at one end, integrated wrist loop on the other. Place loop around wrist, wrap three times, and snap to the rivet loop to close. Unsnap and clip to camera/clipboard/wtFFF ever you're worried about dropping.
Engraving & Monogramming

In general, we are subtle with our personalized engravings & monograms. Smaller products receive smaller monograms, and any personalized messages are hidden where the owner can see them but they are not 'out in the open' whenever possible. If you have specific preferences for any customized engravings, make a note in the special instructions section after selecting your options and we'll contact you to verify after your order.
Product Launch & Revision History

Original Release: October 2013
What Kind of Leather Does FFF Use? What's this Chromexcel/Veg Tan/HF stuff instead of just leather color? Where are your products made?

We make everything by hand in Orlando.

As to the leathers we use: The super short answer is Horween Leathers in Chicago, and because we're leather geeks we want you to know exactly what you're getting--it's so much more than just the color of the leather.

You can find more info HERE about how we do things.

You can super-geek about the various leather types/tannages we use in our different products HERE.
Share
View full details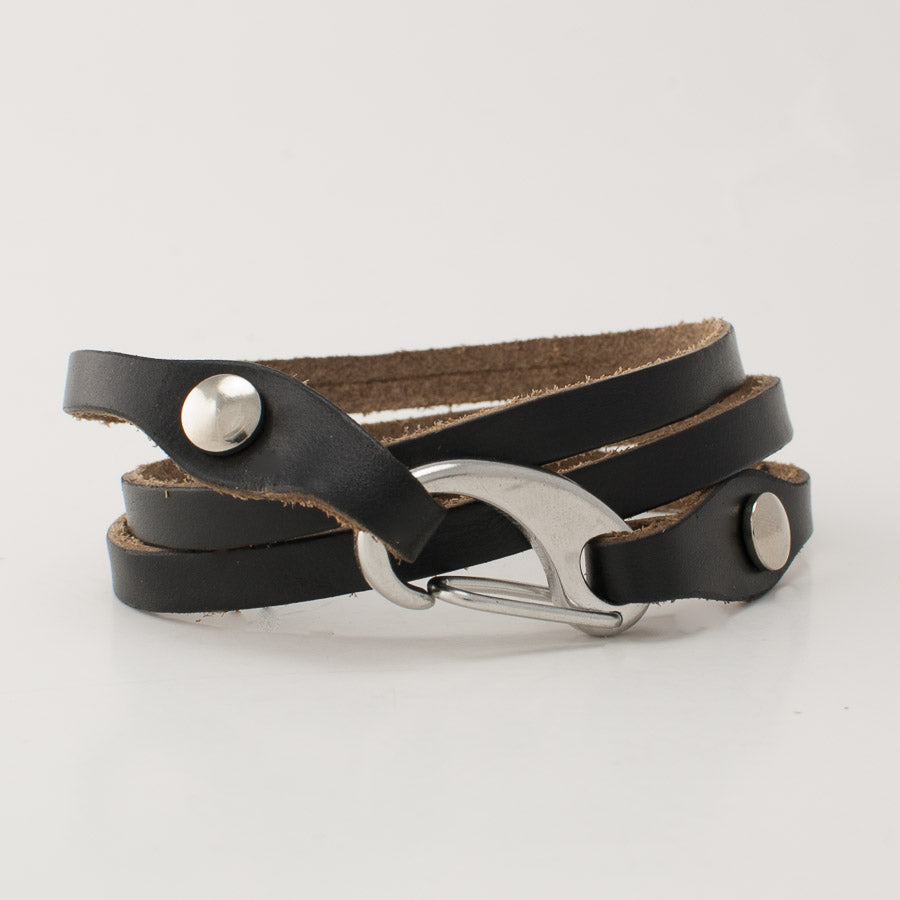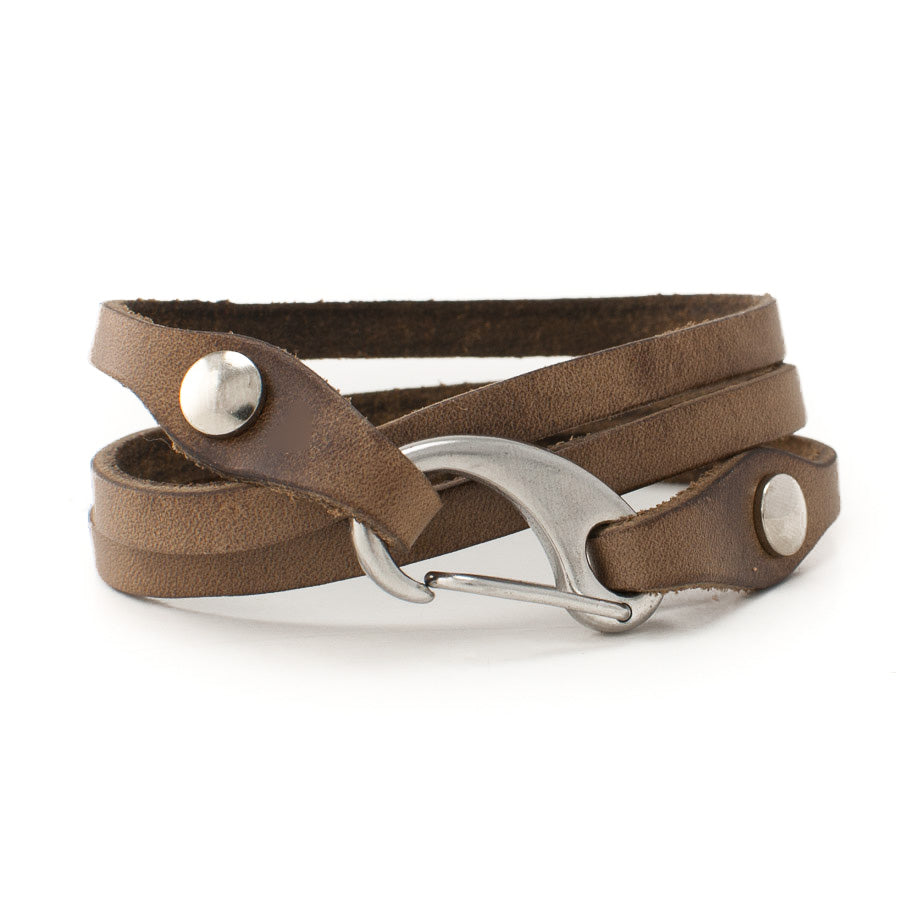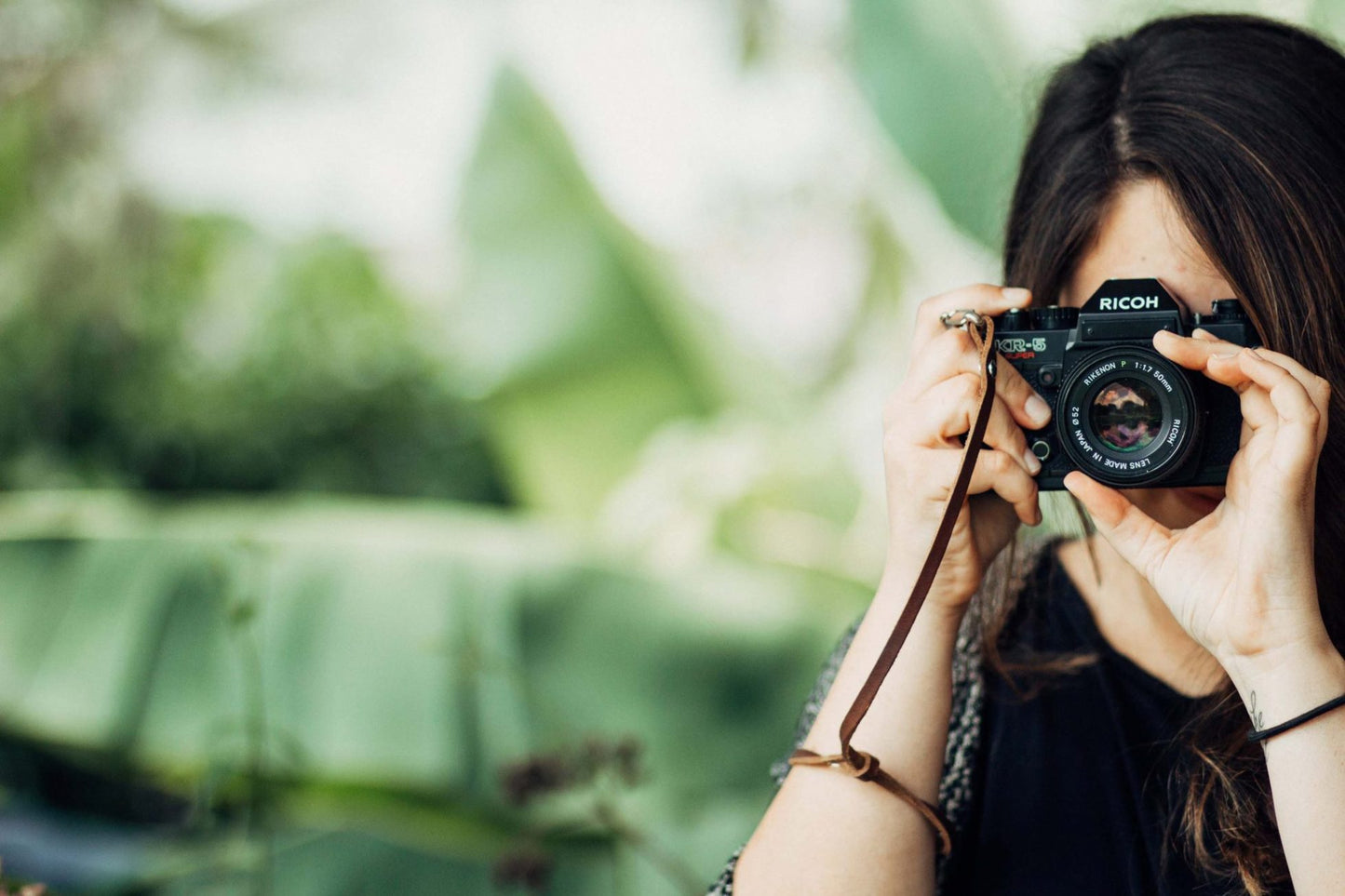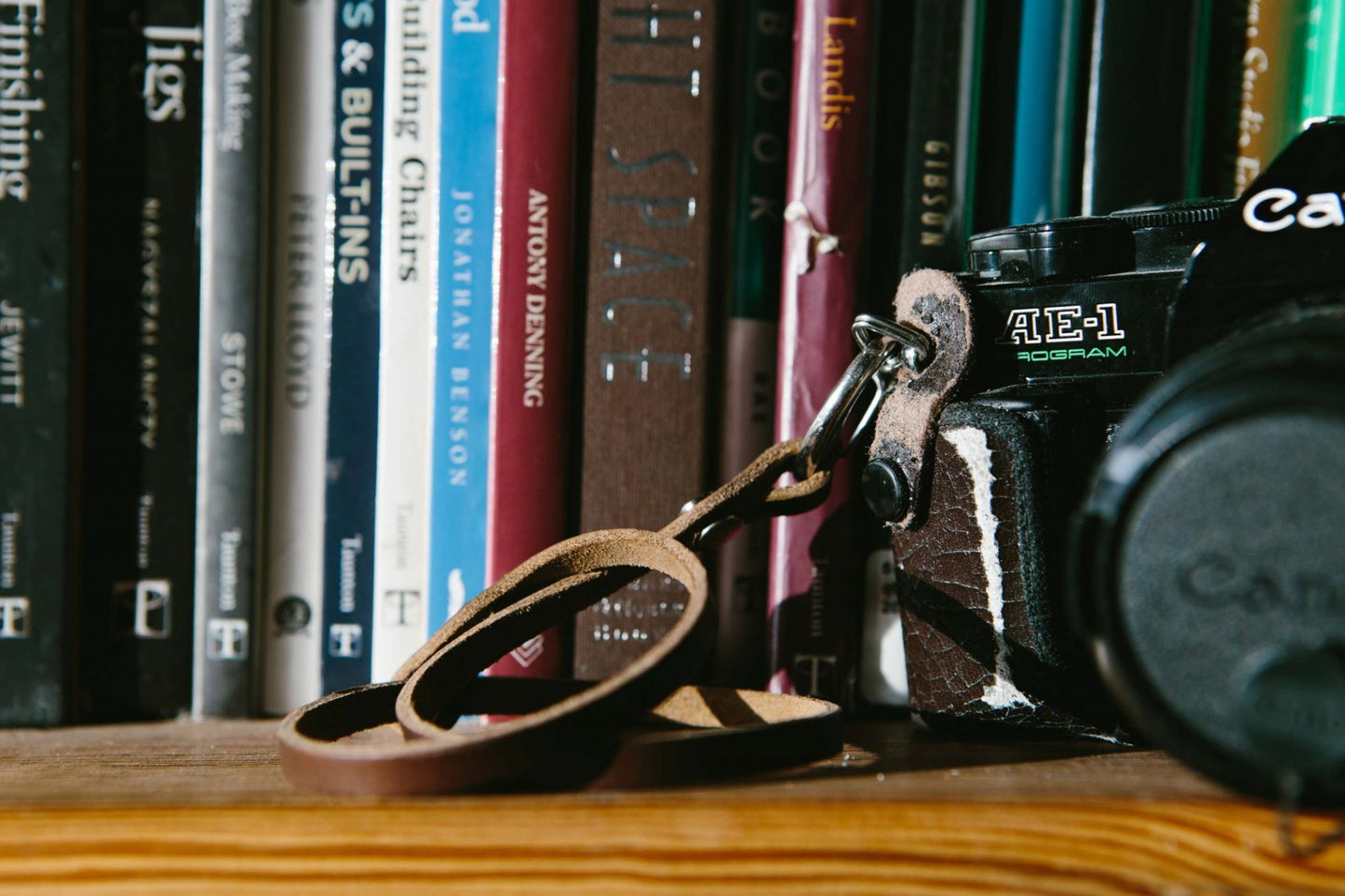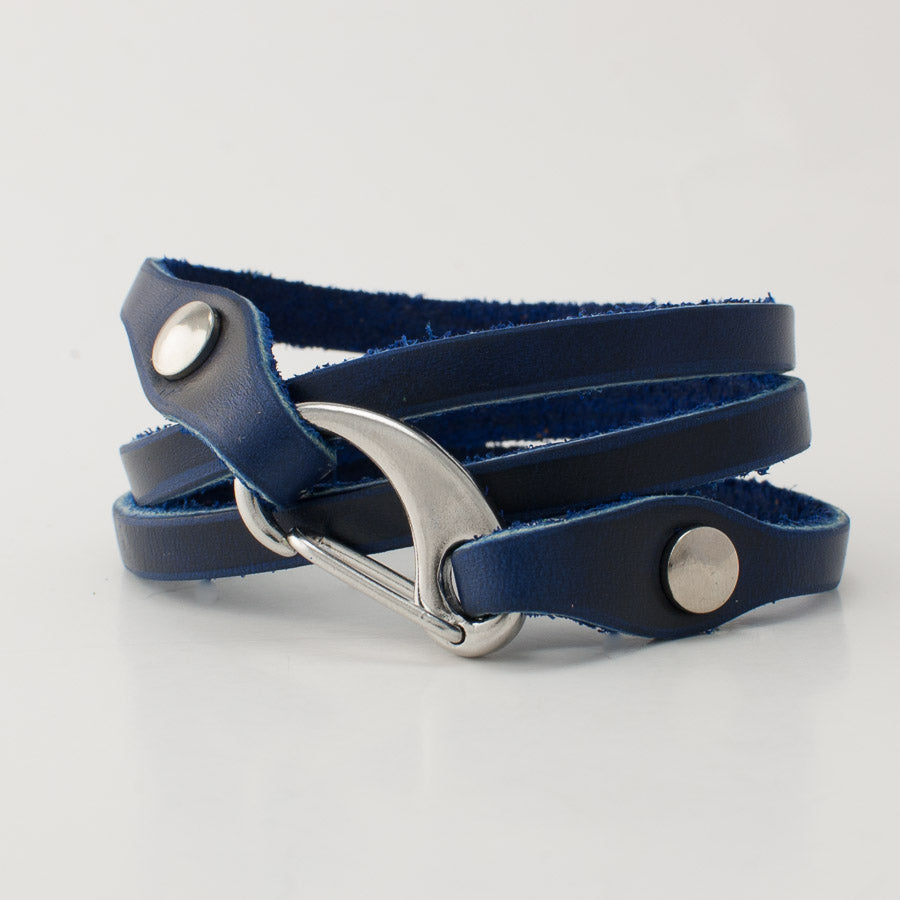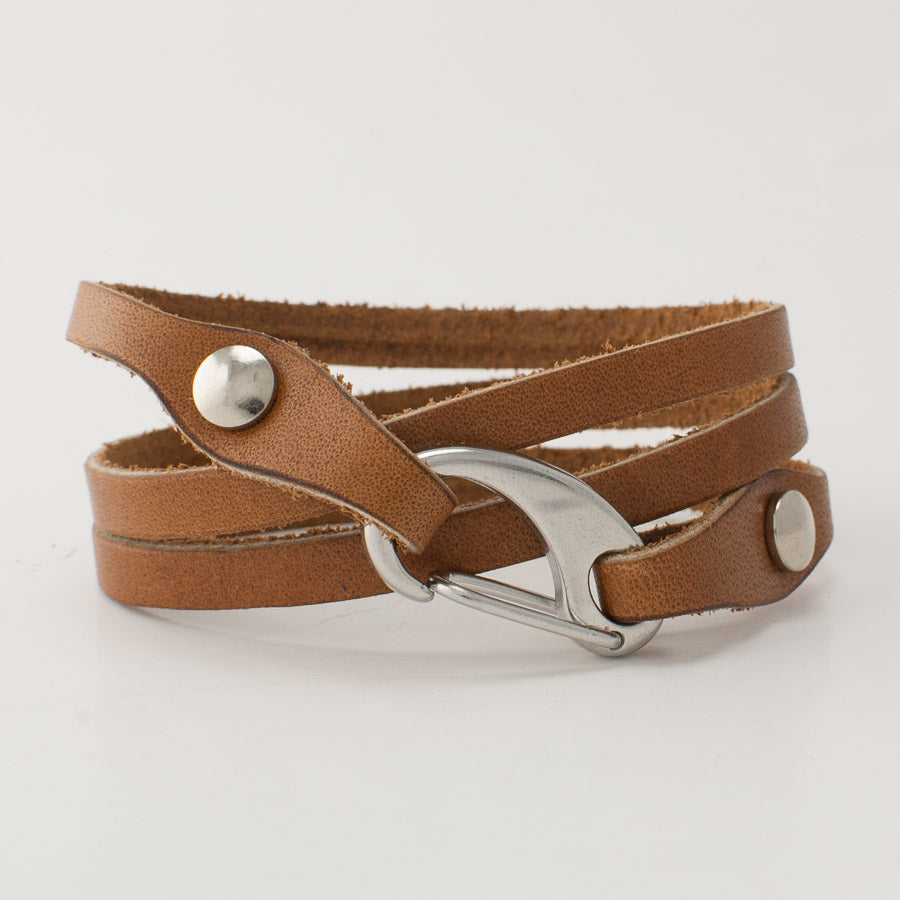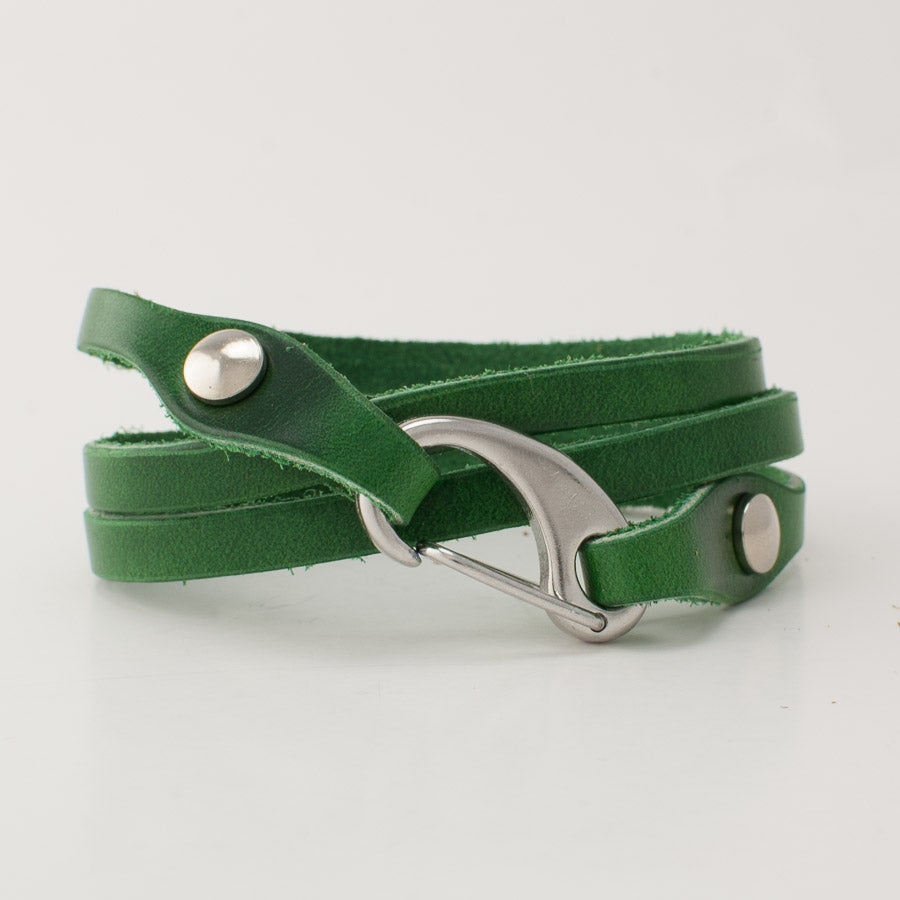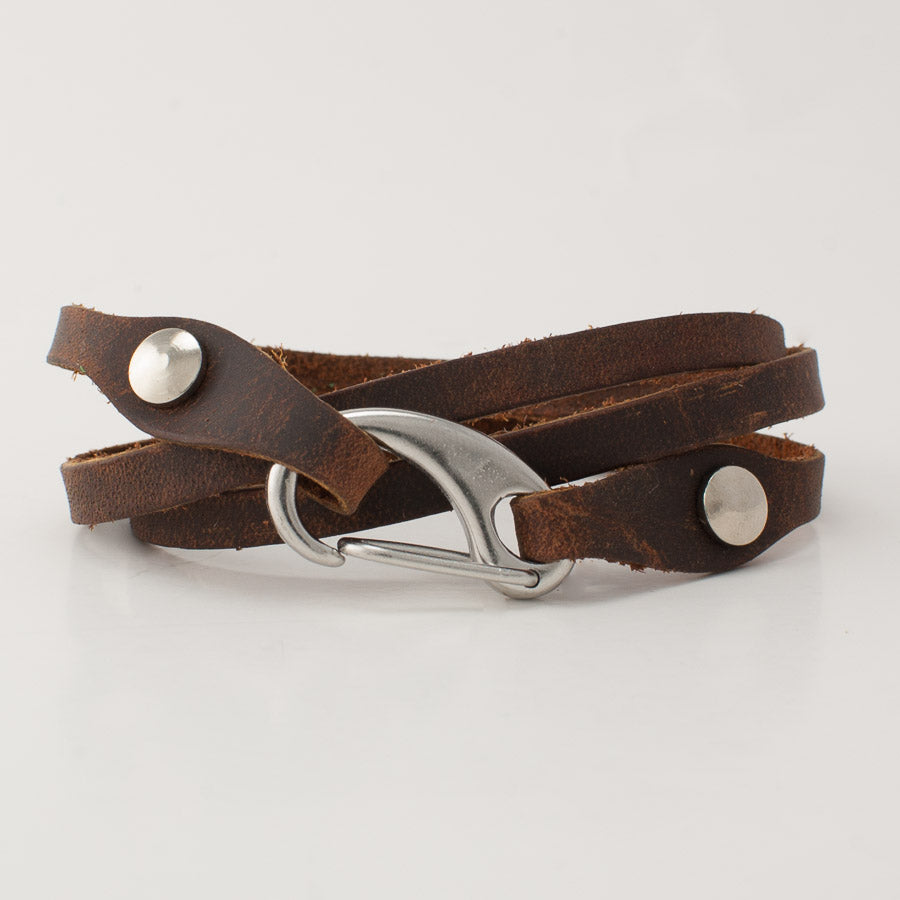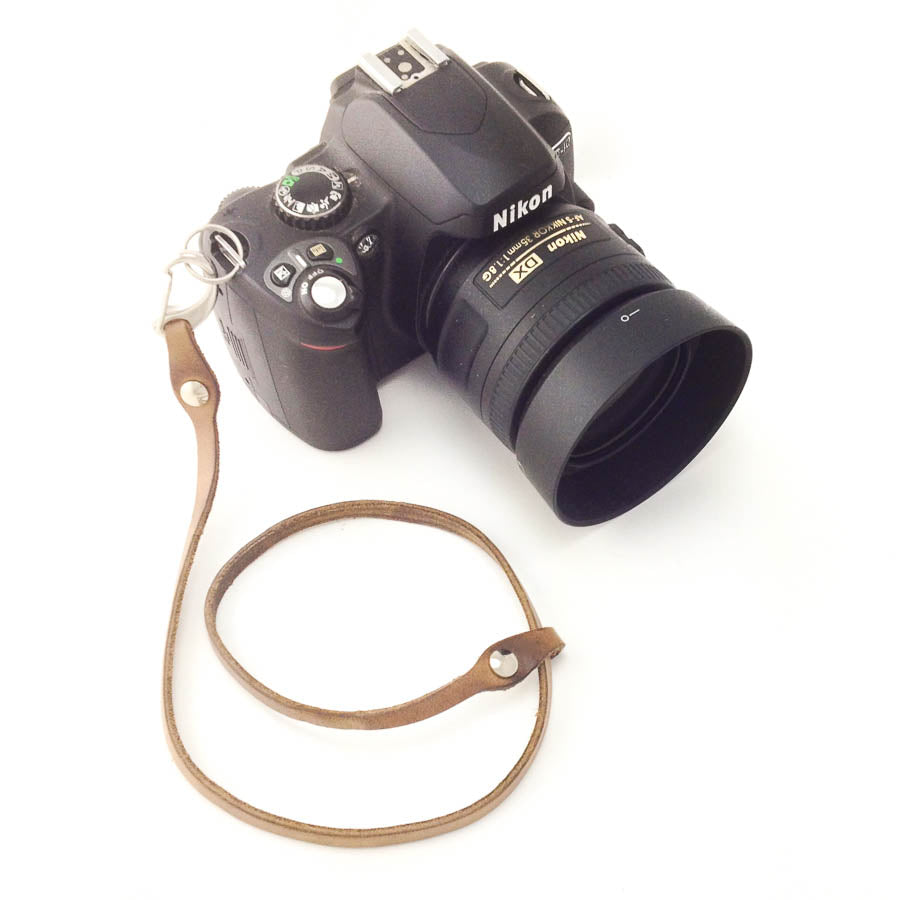 Awesome
Basically bought it as a bracelet for my gf, and it was well received. Smallest version was a bit too short- almost 2"- but at the recommendation of the FFF team I stretched it… and it was a perfect fit. She loves it. Love this company's products and service.
A review a few years late.
I bought this back in December of 2019, so it's not quite a full two years, but I've been wearing it every day since then. Let me tell you: It's excellent. I originally ordered it because I wanted a slim camera strap for my Fuji X100F that did double duty as a bracelet, and it worked perfectly at both of those things. The X100F has since moved on to a new home, but the bracelet is staying wrapped firmly around my wrist, hopefully for another few years to come.
It's a little looser now than it was two years ago, but then again so am I.
Curious
I returned this item The strap on camera bracelet and have yet to receive the money back in my account. Please look into this and I look forward to your response. Thank you in advance. Patrick Kilgallen. Order number 27077
Hello Patrick. We have a couple returns sitting on the desk to process...we've put them off until we have finished sending out orders for the holidays. Feel free to send us an email if you'd like, but we'll get to those next week.
Great quality bracelet/camera strap
I've been eyeing this bracelet and the Apple Watch band for a while now, so when the Black Friday/Cyber Monday deal came along I couldn't resist. The Chromexcel-Natural (Espresso) color pairs perfectly with my burgundy watch band. Very happy with my purchase!
The Strap-On Camera Bracelet
It's perfect and super comfortable.