Regular price
Sale price
$88.00 USD
Unit price
per
Sale
Sold out
It's basically a clipless money clip and while we love ALL our wallet designs equally, we probably love this one more equal than the rest. It'll feel flimsy without cards in it, because the full grain horsefront leather is so incredibly soft and supple, but still full grain so it's incredibly durable. With cards in the slots it securely pinches the cash in the center so it won't fall out but is still easily accessible.
Four credit card slots (two in front of cash slot, two behind) horizontal format wallet with a central cash slot that securely holds your cash folded in half. 4-12ish card capacity, plus cash.
Now available in three sizes for all major world currencies (and, yes, you can obviously go smaller if you'd like, you'll just have to see if your larger bills will stick out the top of the wallet. It'll obviously still hold them, the top of the cash will just get a bit banged up...so if you're in the UK, but never carrying 50 pound notes, you can get a Medium and all 20GBP and smaller notes will fit).
Small (68mm max cash height; any cash taller than 68mm will stick above the rear/inside credit cards): US & Australian dollars
Medium (72mm max cash height): Canadian Dollars, Israeli New Shekel, Swiss Francs, Russian Rubles
Large (78mm max cash height): Euros, Pounds Sterling, New Zealand Dollars, Japanese Yen
Laser cut from a single piece of select Horween horsefront leathers for a durable, ultra-low-profile pocket fit, folded and hand stitched.
Monogram/Engraving Notes: We do not recommend black mustang or predator-burnt orange if you would like easily legible monogramming/engraving. This leather is a very subtle engraving and does not stand out.
Engraving & Monogramming

In general, we are subtle with our personalized engravings & monograms. Smaller products receive smaller monograms, and any personalized messages are hidden where the owner can see them but they are not 'out in the open' whenever possible. If you have specific preferences for any customized engravings, make a note in the special instructions section after selecting your options and we'll contact you to verify after your order.
Product Dimensions

90mm wide x 68/72/78mm tall (height taken to top of credit cards when loaded into slots). Approximately as wide as a credit card, and as tall as the largest bill it's sized to fit. 
Product Launch & Revision History

Original Release: November 2016
Update 1: March 2018 Redesign, similar aesthetics/size, better card coverage/stability, new colors
Update 2: May 2019 Complete redesign, larger capacity, smaller size, better cash & card holding with larger number of cards. Moved 3rd slot to rear & converted to more 'pouch' style for added capacity.
Update 3: February 2020 Redesigned yet again. Smaller size, added 4th card slot in lieu of pouch, 'angular' card slots, same capacity as previous.
Update 4: April 2021 Redesigned, added international versions.
What Kind of Leather Does FFF Use? What's this Chromexcel/Veg Tan/HF stuff instead of just leather color? Where are your products made?

We make everything by hand in Orlando. 

As to the leathers we use: The super short answer is Horween Leathers in Chicago, and because we're leather geeks we want you to know exactly what you're getting--it's so much more than just the color of the leather.

You can find more info HERE about how we do things.

You can super-geek about the various leather types/tannages we use in our different products HERE.
Share
View full details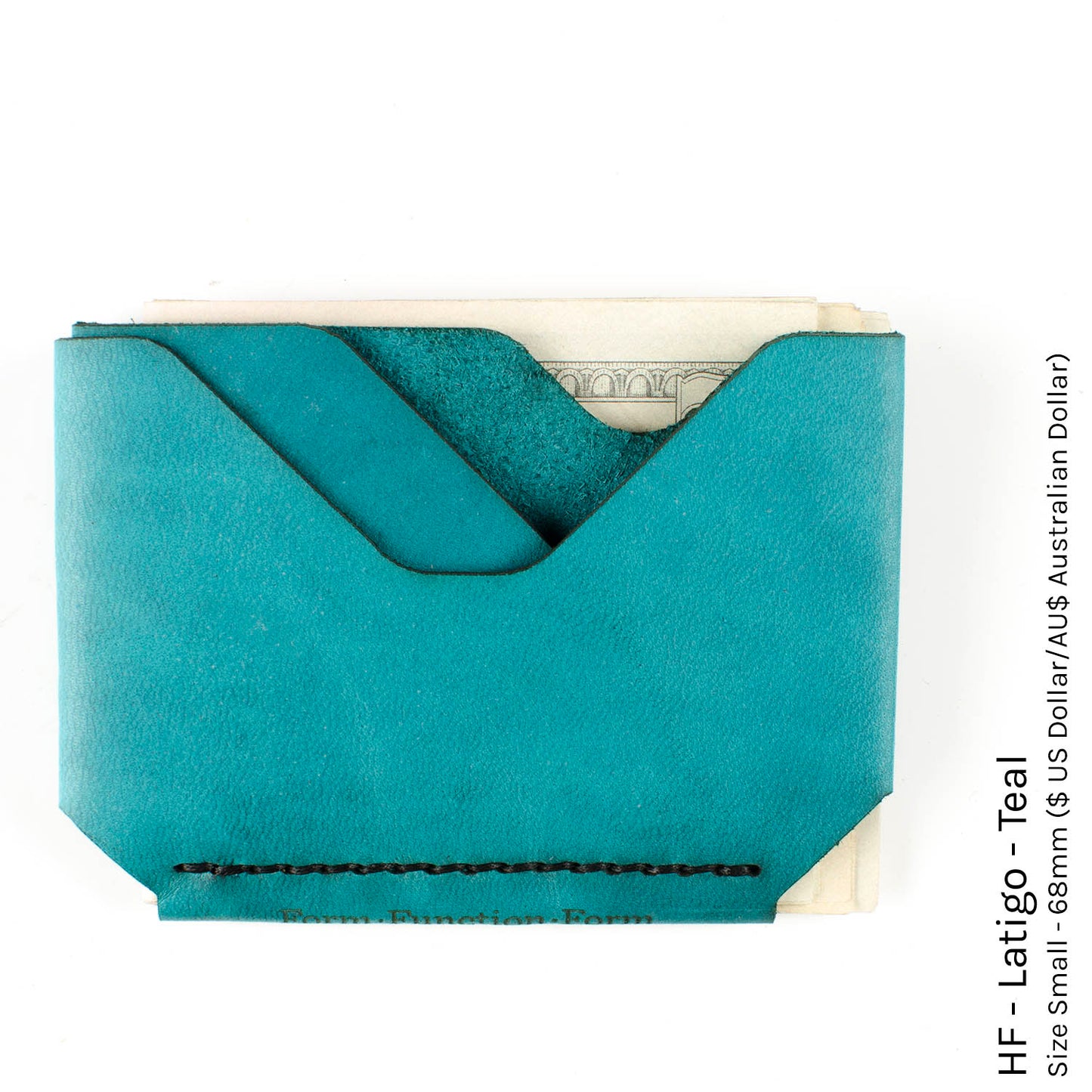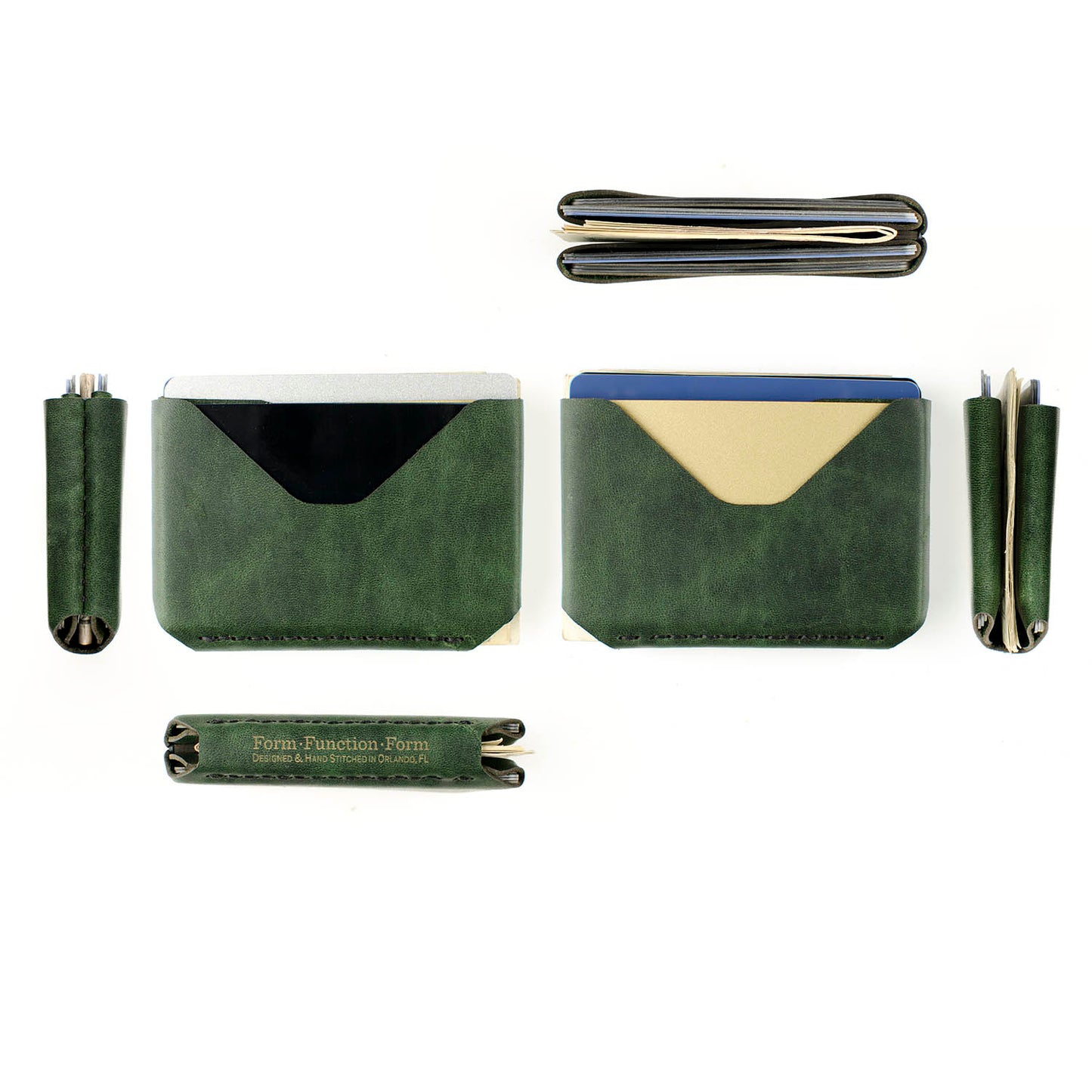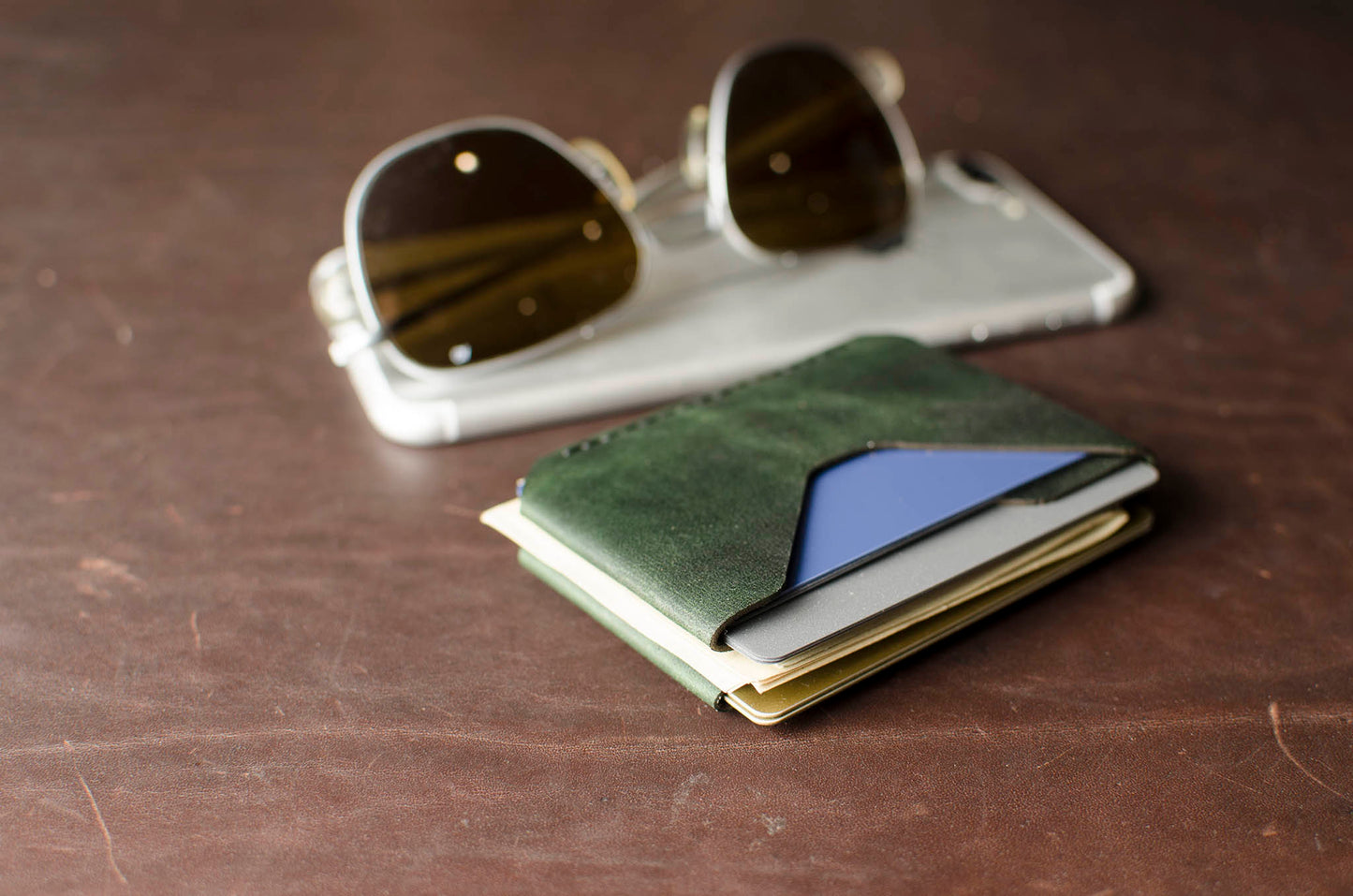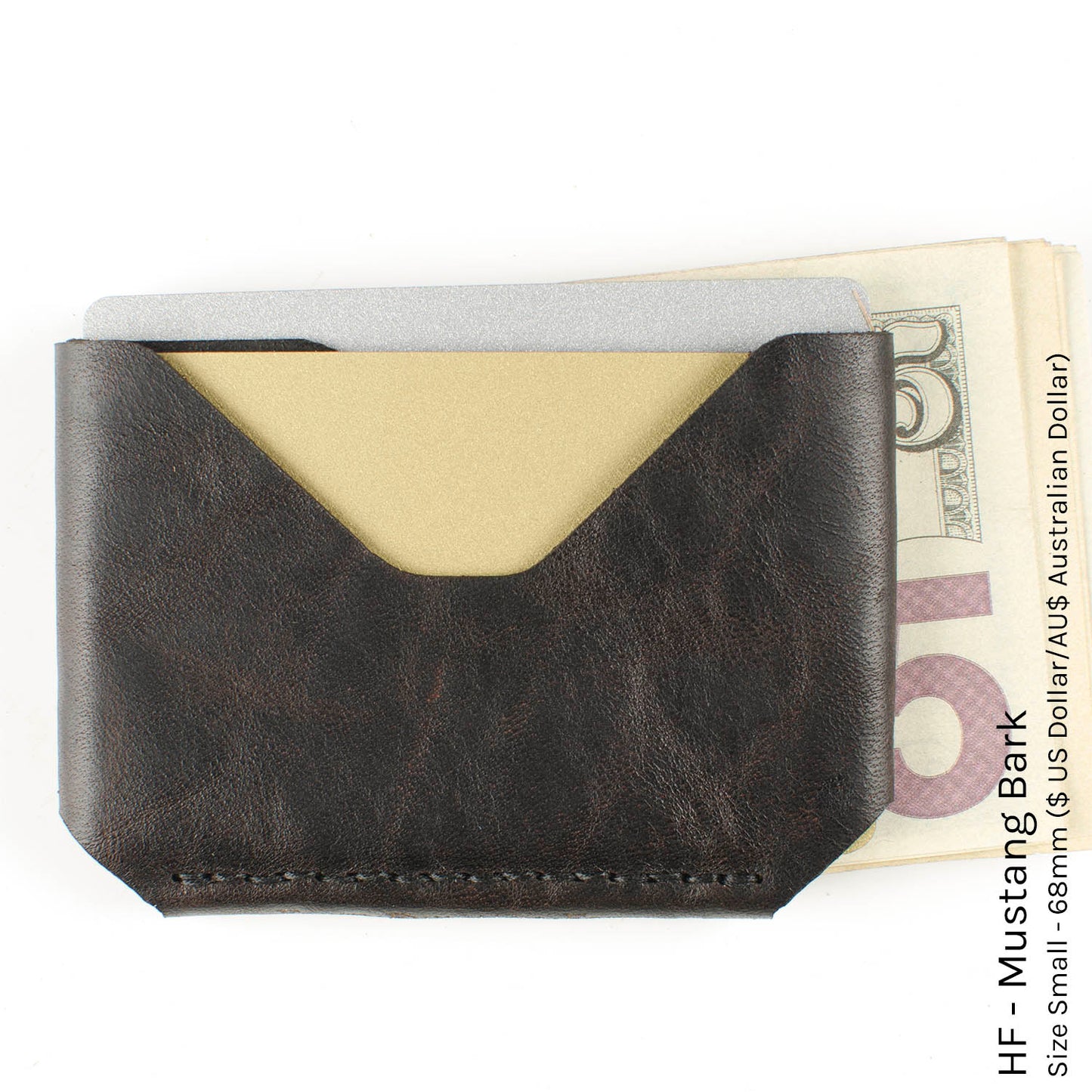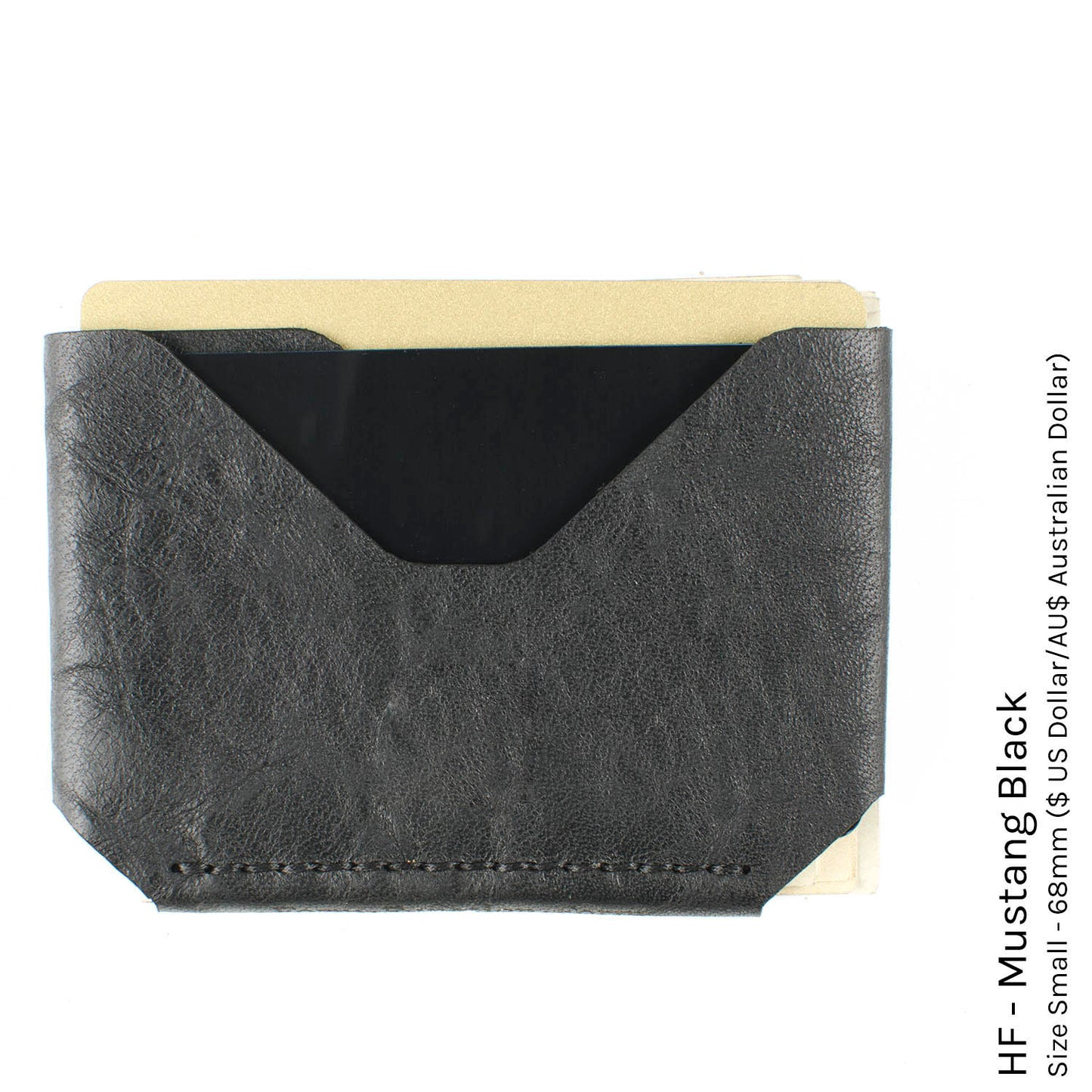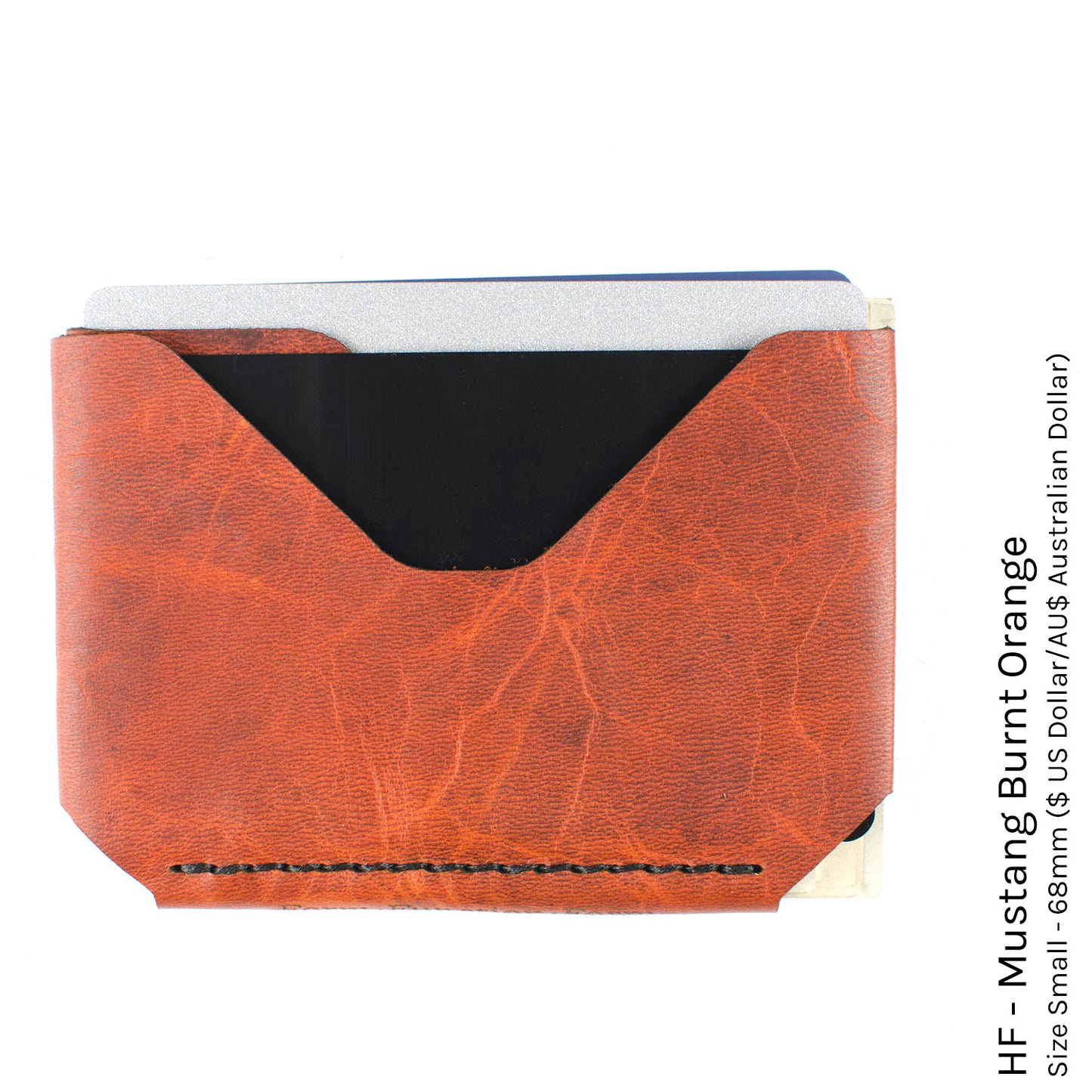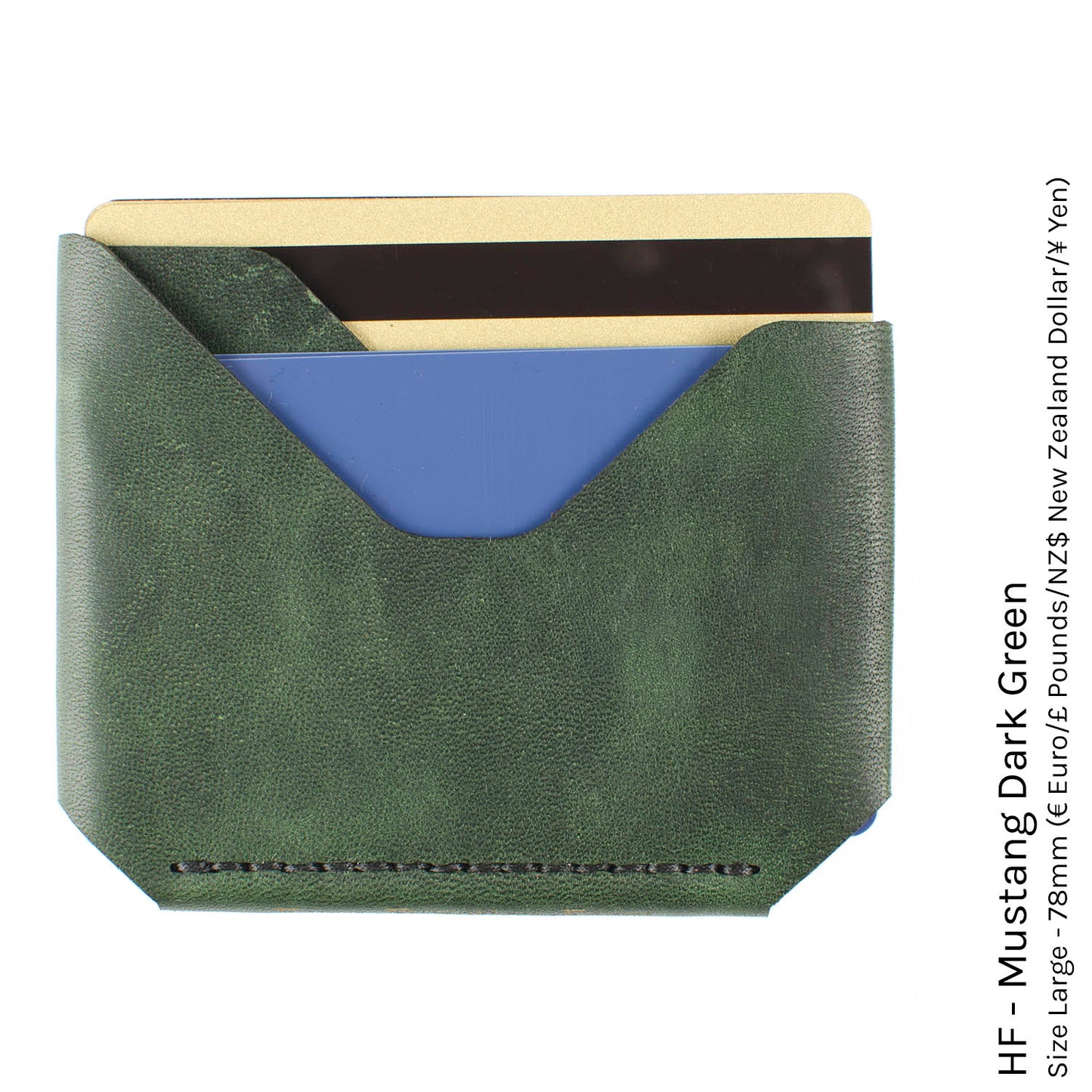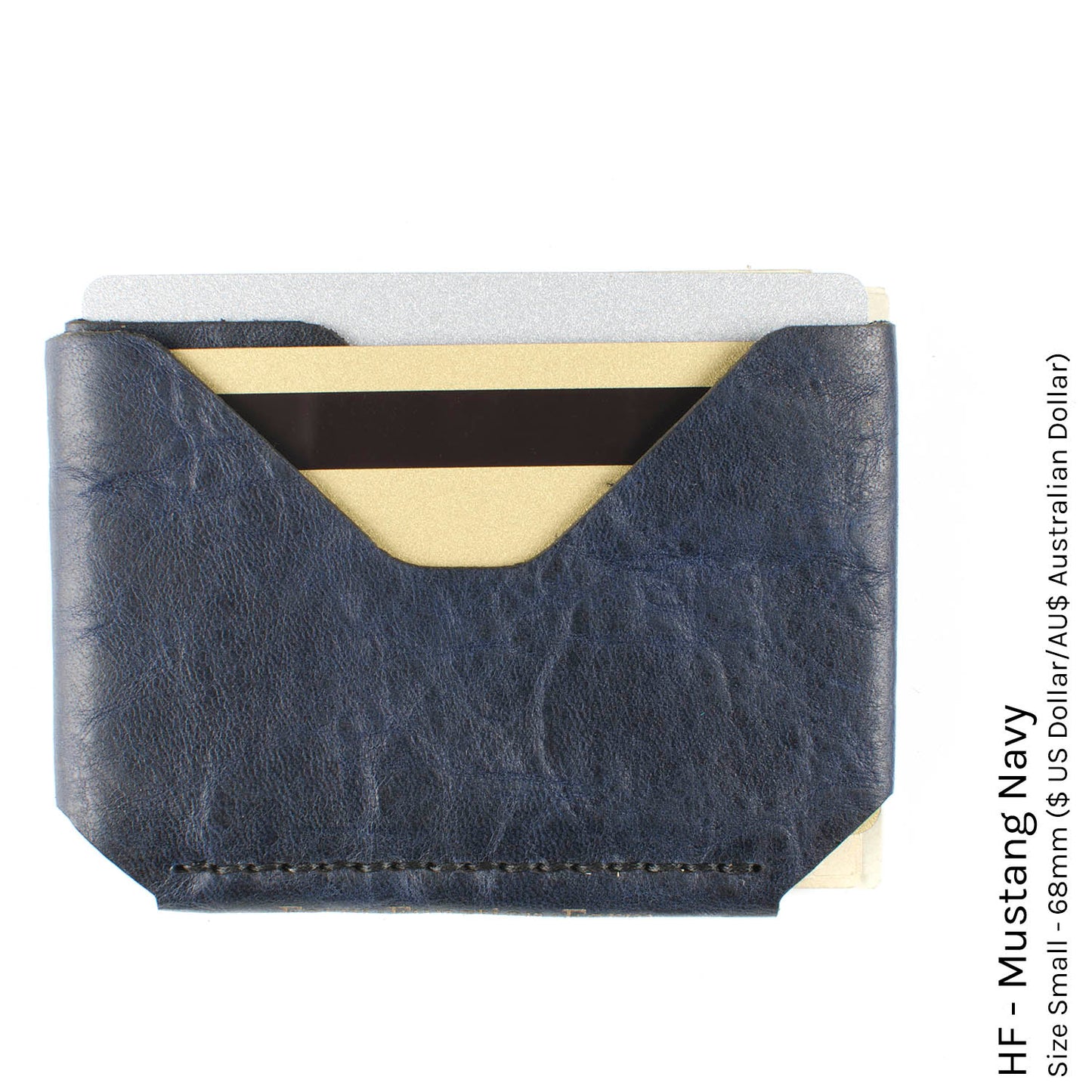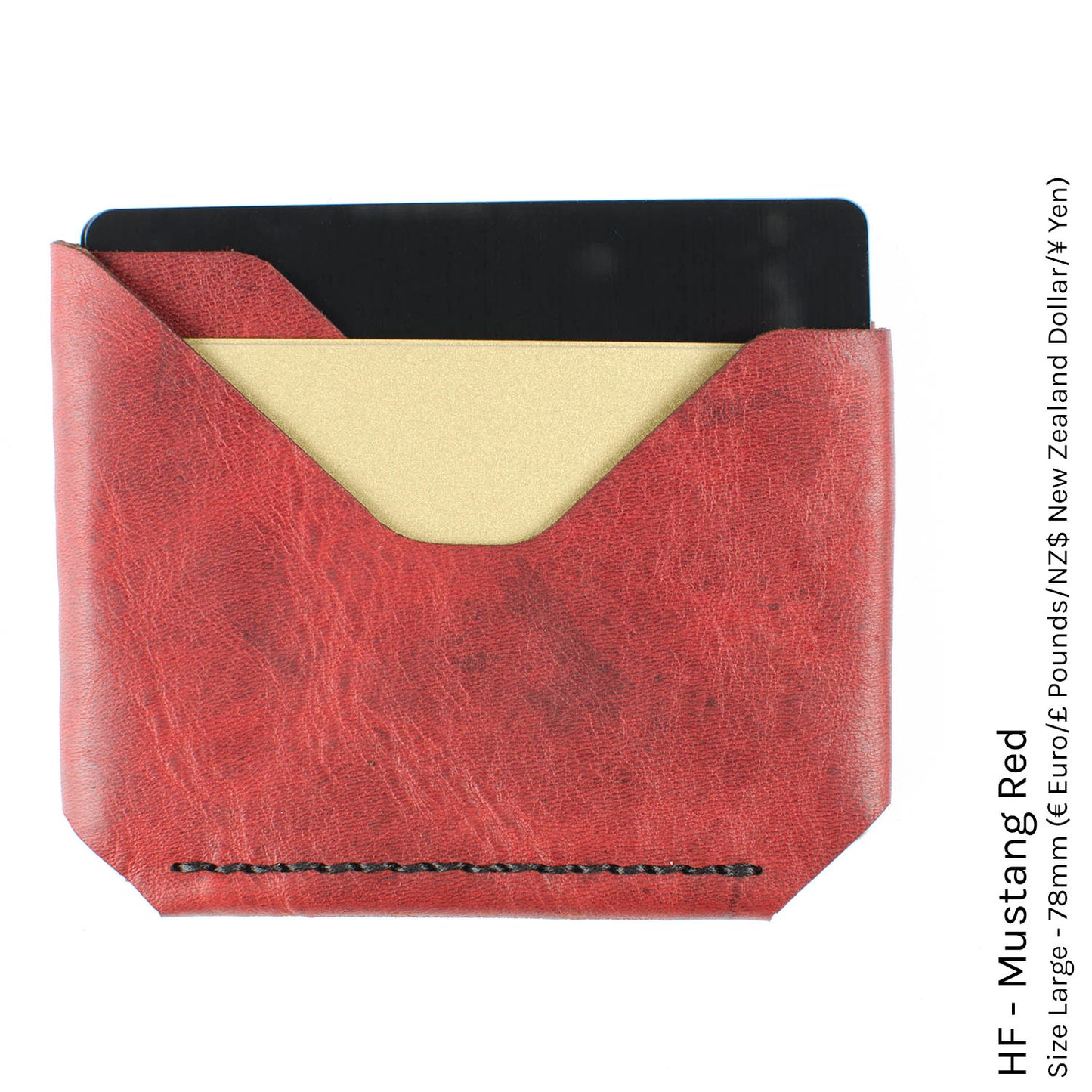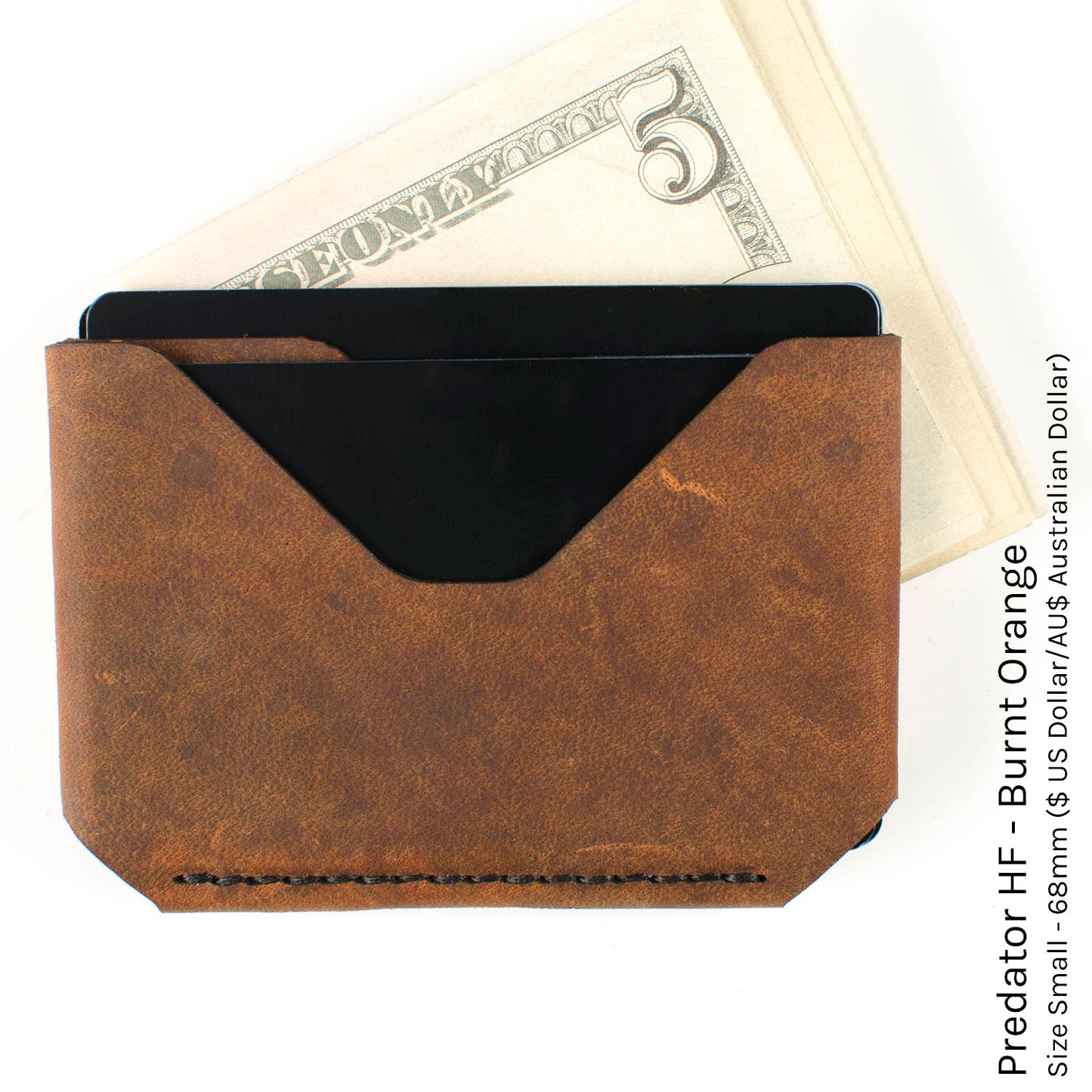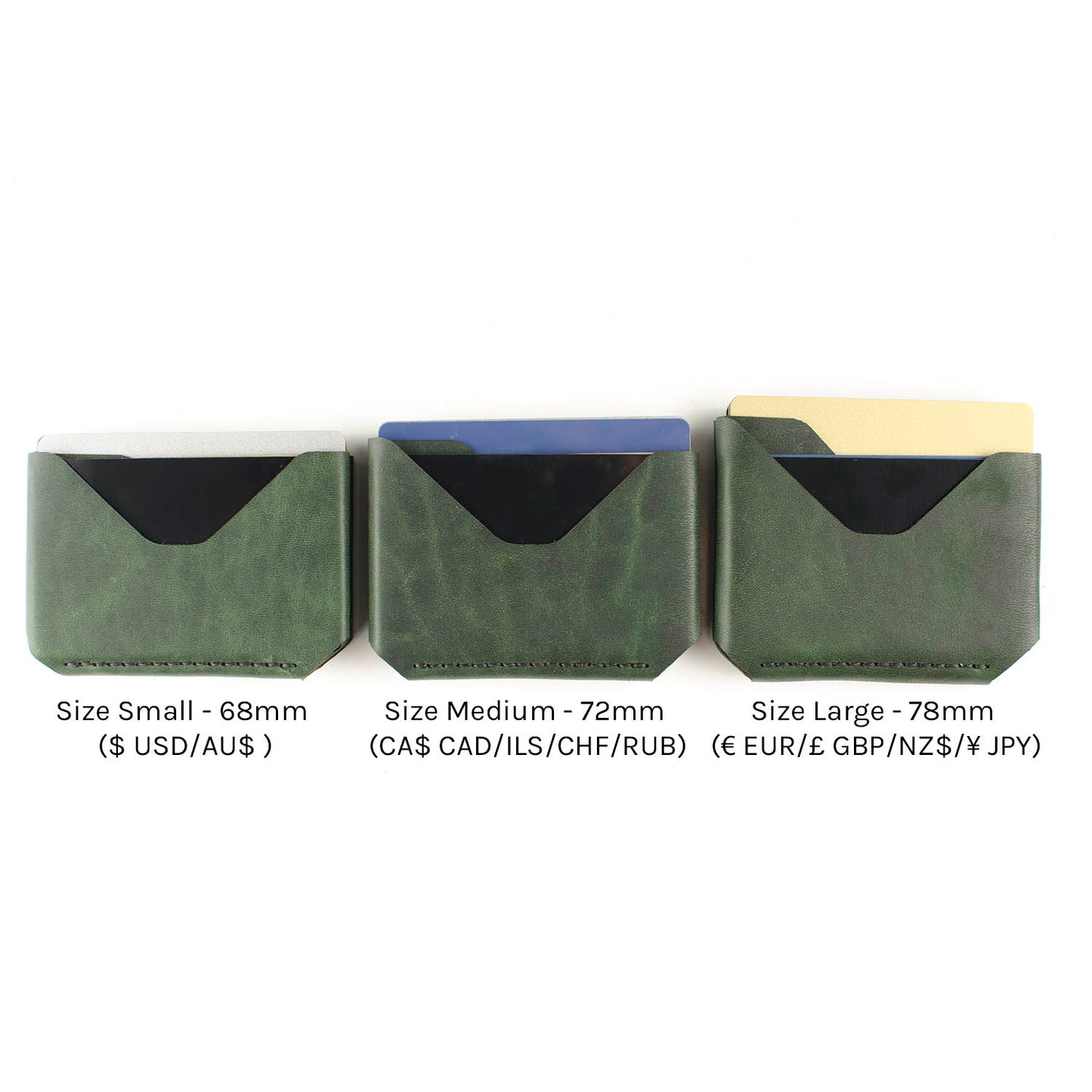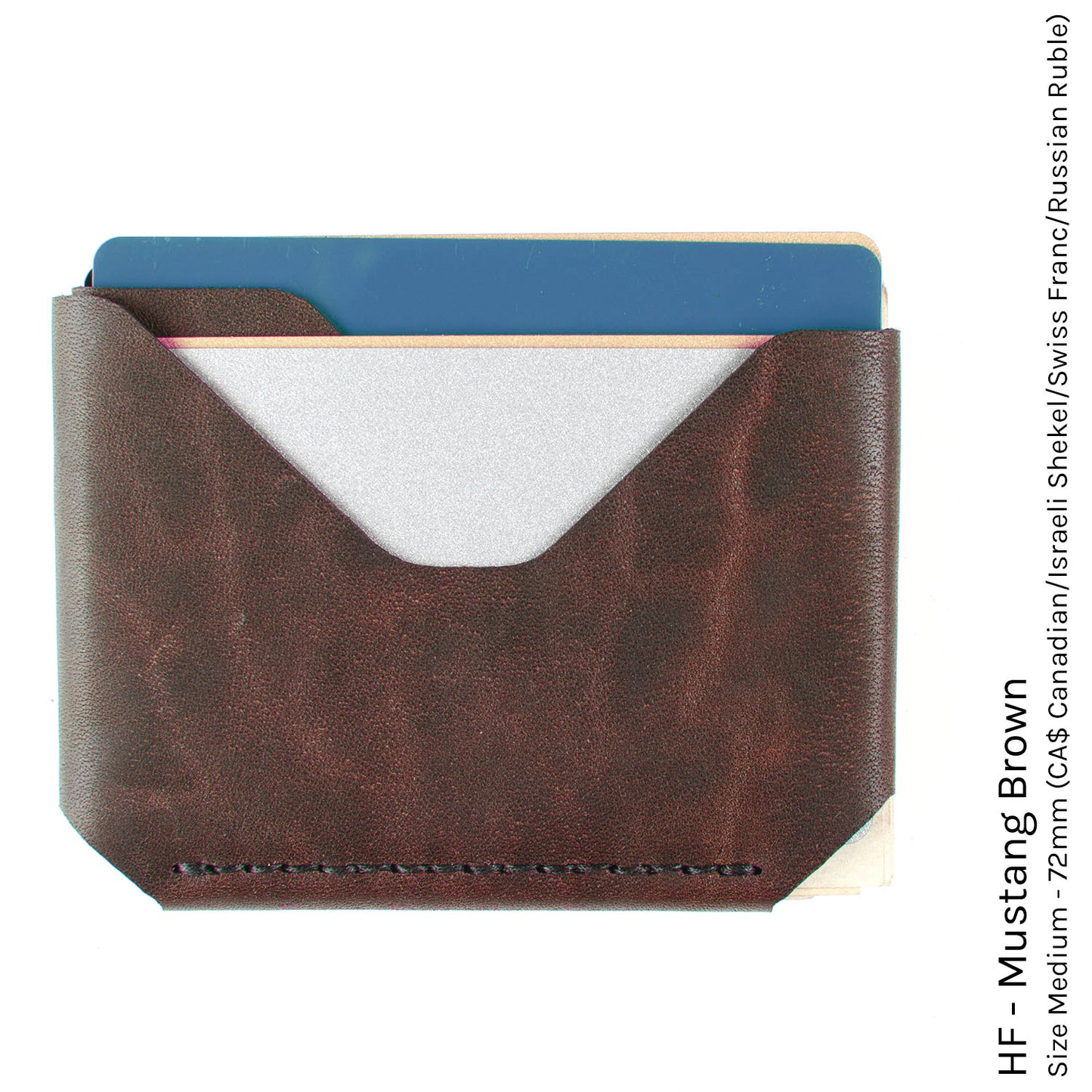 Amazing, quality, a work of genius
This is perhaps the cleverest folded piece of leather you'll ever see. 4 card slots enclosing a cavernous cash space. Shake it, it'll never fall out. The leather quality is exquisite, and the bulid quality is almost a piece of precision engineering. The customer service is instant and amazing, understanding and thorough. Trust me, you'll want more FFF once you've got one FFF...an FFF-load!
Husband loves it!
I have tried for 15 years to get my husband to put his money and cards in a wallet and not loosely in his pocket. He says the wallets are uncomfortable and they get bulky. I tried one last effort with the sidestep wallet and he loves it! He has used it every single day since Valentine's Day! Great job, love your work!!!
Best minimalist wallet
I carry 7 cards and ten cash notes and is still super light. Highly recommended it!
Perfect front pocket wallet
I purchased the SideStep wallet after seeing the Walletopia review on YouTube. I was looking for a streamlined front pocket wallet and the Side Step is it. Just enough slots for a few important cards and plenty of room for cash. Card easily slide out when needed.
Just Buy It!
I did a lot of research on line including many video reviews. This wallet seemed too small to be fictional but it got good reviews. I got it in 2019 I think, and use it as my everyday carry. I cannot explain how perfect it is. I have 3 cards on one side and five (three pro I cards) on the other and can easily hold 10 or more bills plus a receipt or two. Te wallet is snug and holds everything securely but still has enough give to easily remove the cards as needed. It is tiny and light weight. This company is the real deal and they responded quickly when I had a special request while ordering. Really, just but it and be happy.