Regular price
Sale price
$32.00 USD
Unit price
per
Sale
Sold out
We created the Custom Cordovan Button-Stud Watchband, (the first button-stud watchband on the market) and launched it with our first products in early 2012. A couple months later, we introduced the adjustable button-stud band, allowing the same simplicity and comfort of the custom band, but sized to fit any wrist, (and if it doesn't fit yours, we'll get you one that does) while maintaining a sleek look of the original by hiding the adjustment holes behind the watch face. Since then, we've had a LOT of imitators; so it looks like we're doing something right.
Offered here in Horween Chromexcel, Veg Tan, and Latigo leathers.  Top-shelf Shell Cordovan leather options also available. For a ready-made watch & band combination, see our currently available pairings with select watch faces.
We use heavier weight leathers and thin down the 'watch side' of the band (where the adjustment holes are) for a more universal fit between watch springbars, while maintaining a heavier weight, more substantial leather for the bulk of the band. If you get a band and find your watch still won't accept the band due to an extremely tight gap, let us know and we'll make adjustments or get you a refund. 
Engraving & Monogramming

In general, we are subtle with our personalized engravings & monograms. Smaller products receive smaller monograms, and any personalized messages are hidden where the owner can see them but they are not 'out in the open' whenever possible. If you have specific preferences for any customized engravings, make a note in the special instructions section after selecting your options and we'll contact you to verify after your order.
Product Dimensions

Band width as selected. Standard length bands will fit most watches on most wrists up to 8". If you find you need a longer or shorter band, let us know and we'll gladly get you a replacement.
Product Launch & Revision History

Original Release: October 2012
Revision 1: October 2020, updated colors, new skived-watch-end construction
What Kind of Leather Does FFF Use? What's this Chromexcel/Veg Tan/HF stuff instead of just leather color? Where are your products made?

We make everything by hand in Orlando. 

As to the leathers we use: The super short answer is Horween Leathers in Chicago, and because we're leather geeks we want you to know exactly what you're getting--it's so much more than just the color of the leather.

You can find more info HERE about how we do things.

You can super-geek about the various leather types/tannages we use in our different products HERE.
Share
View full details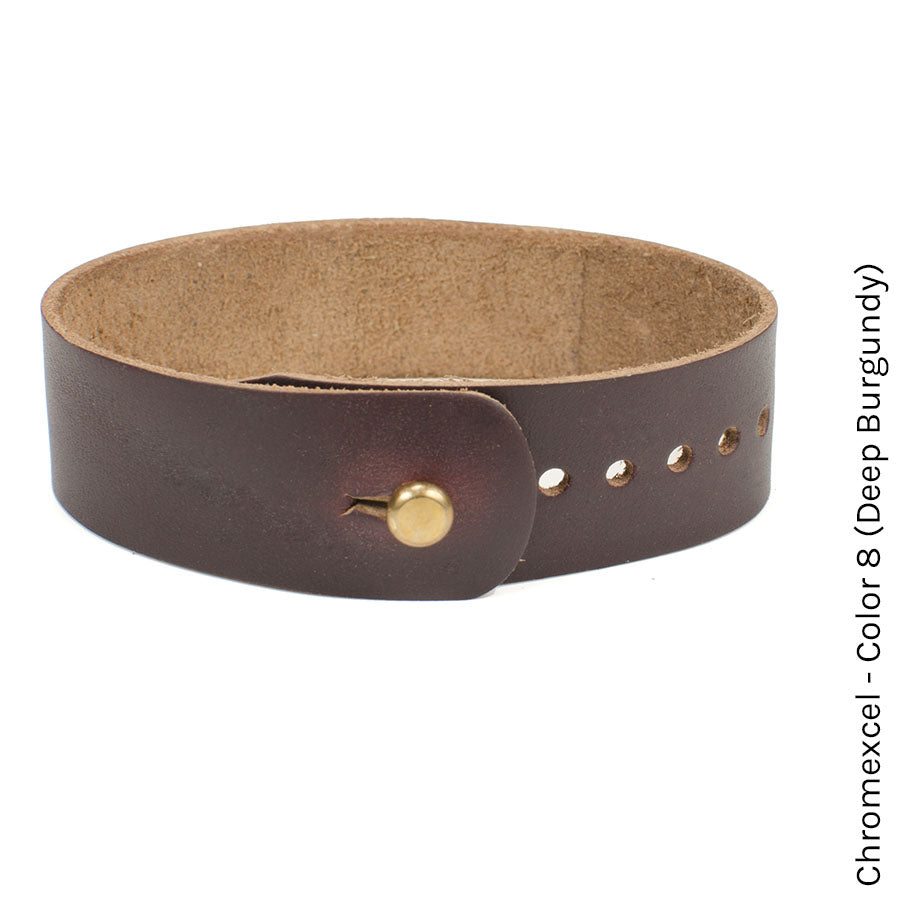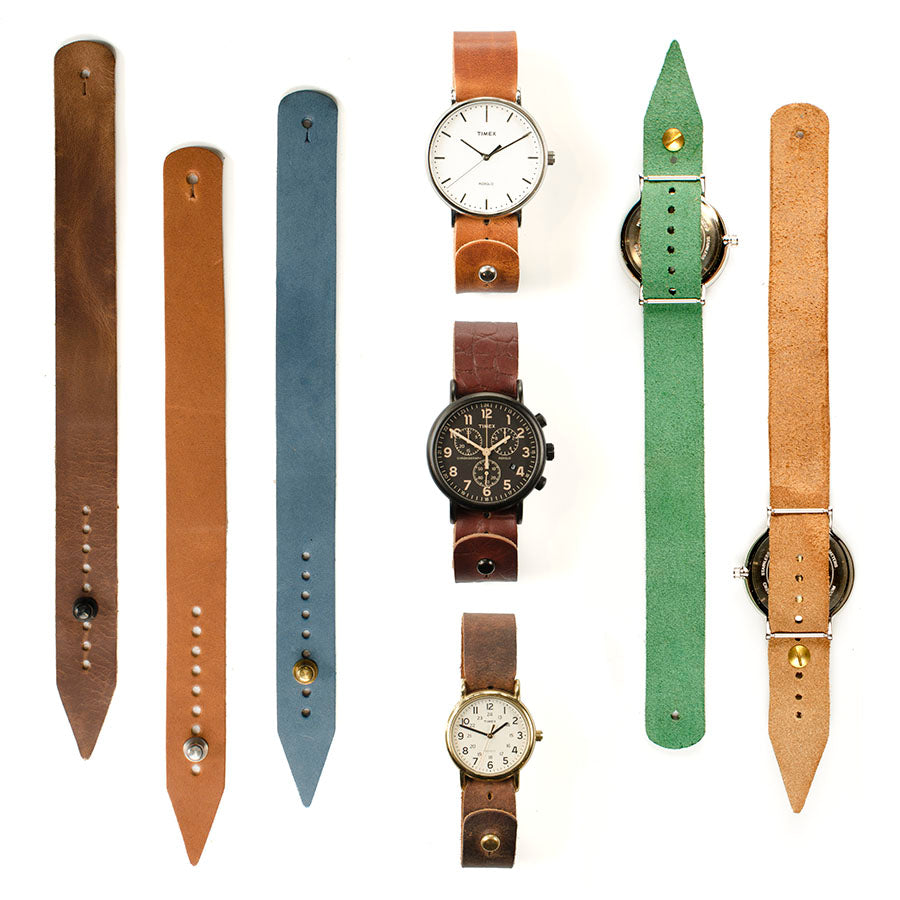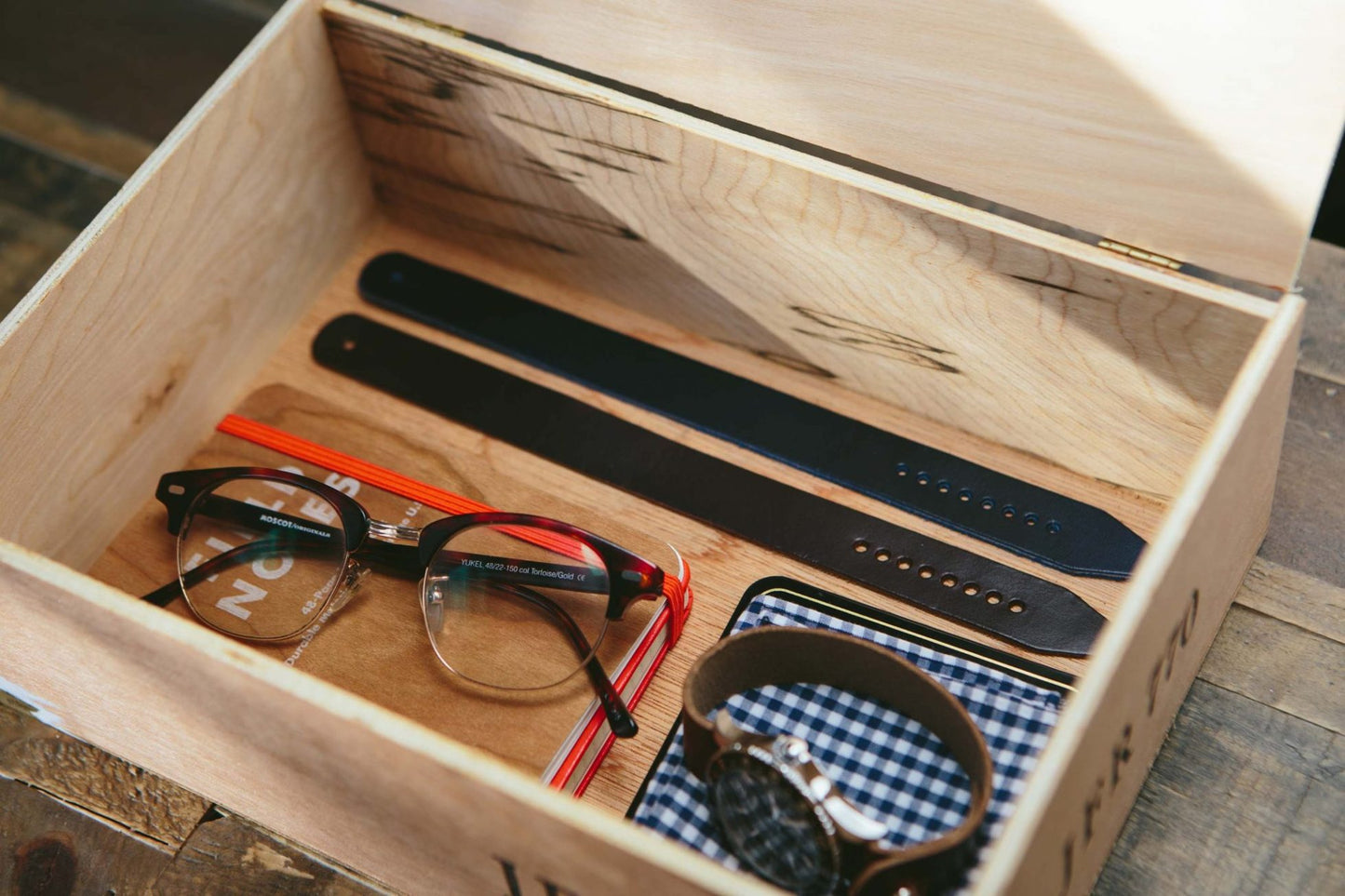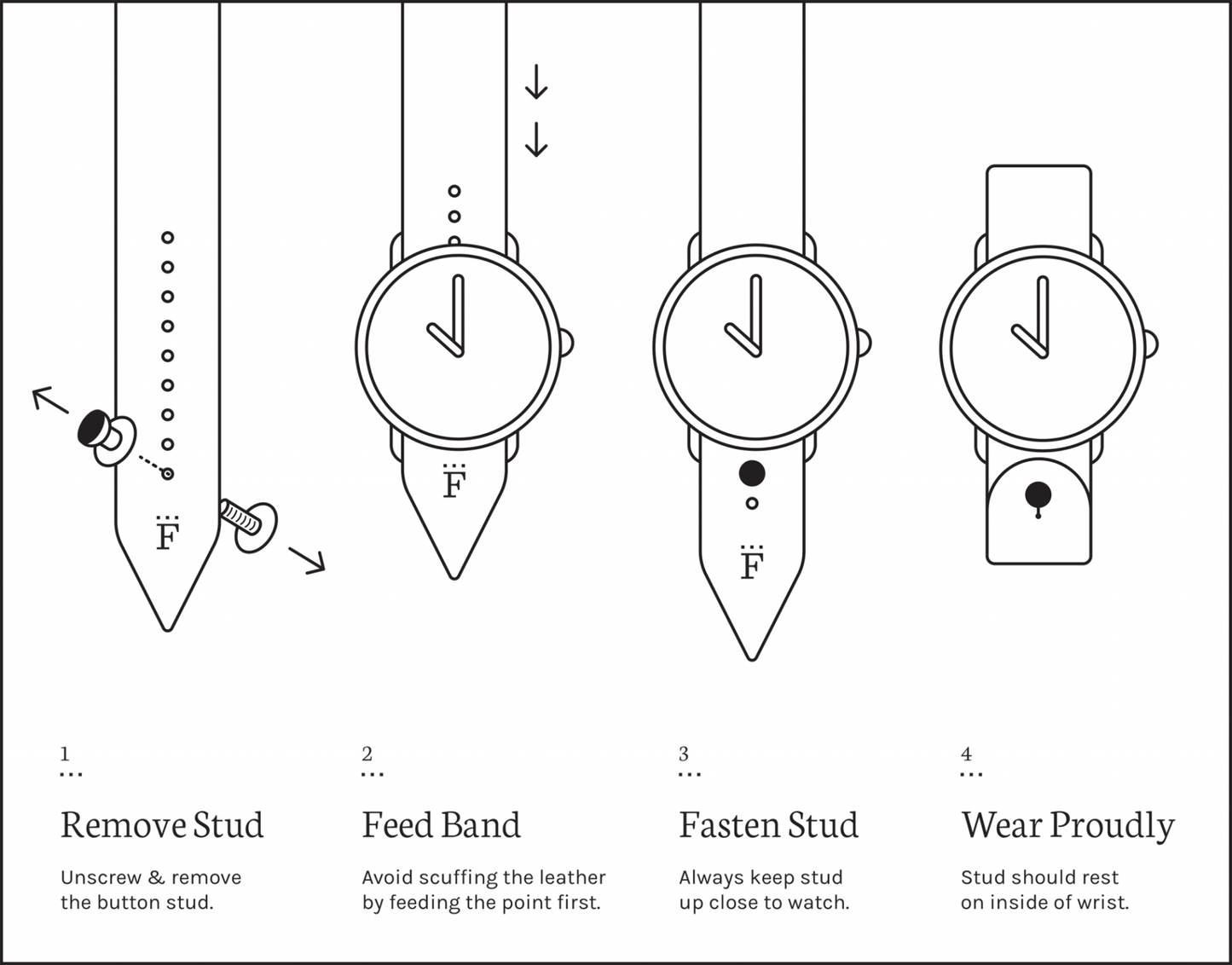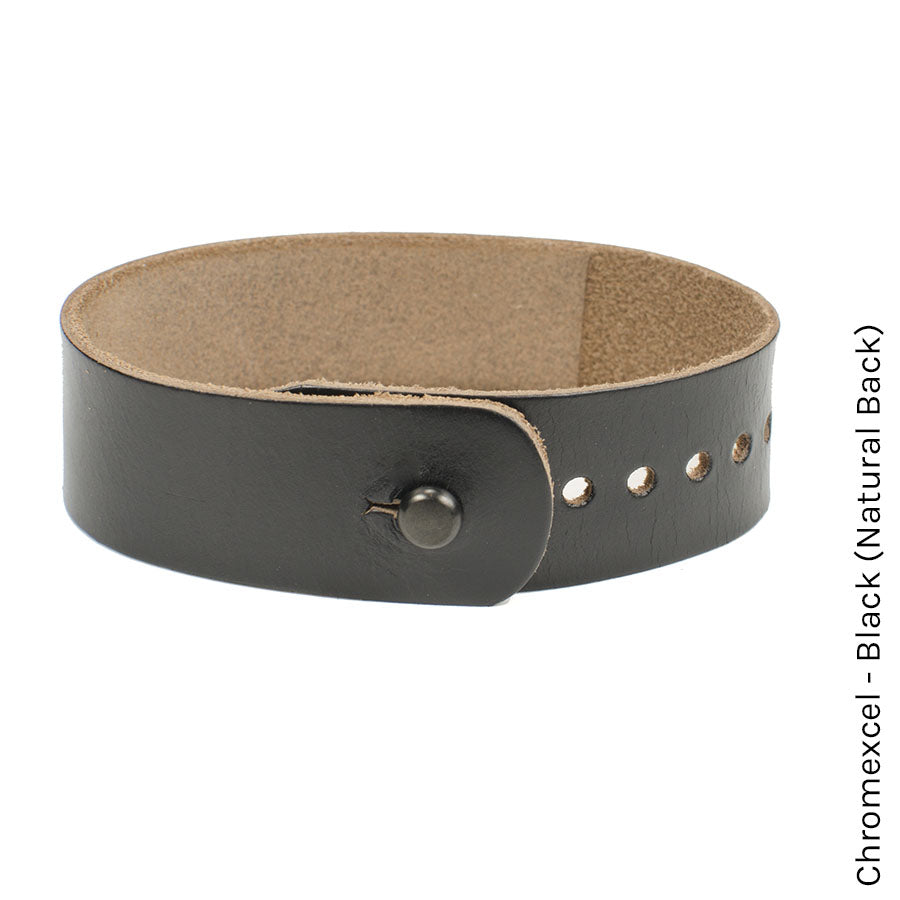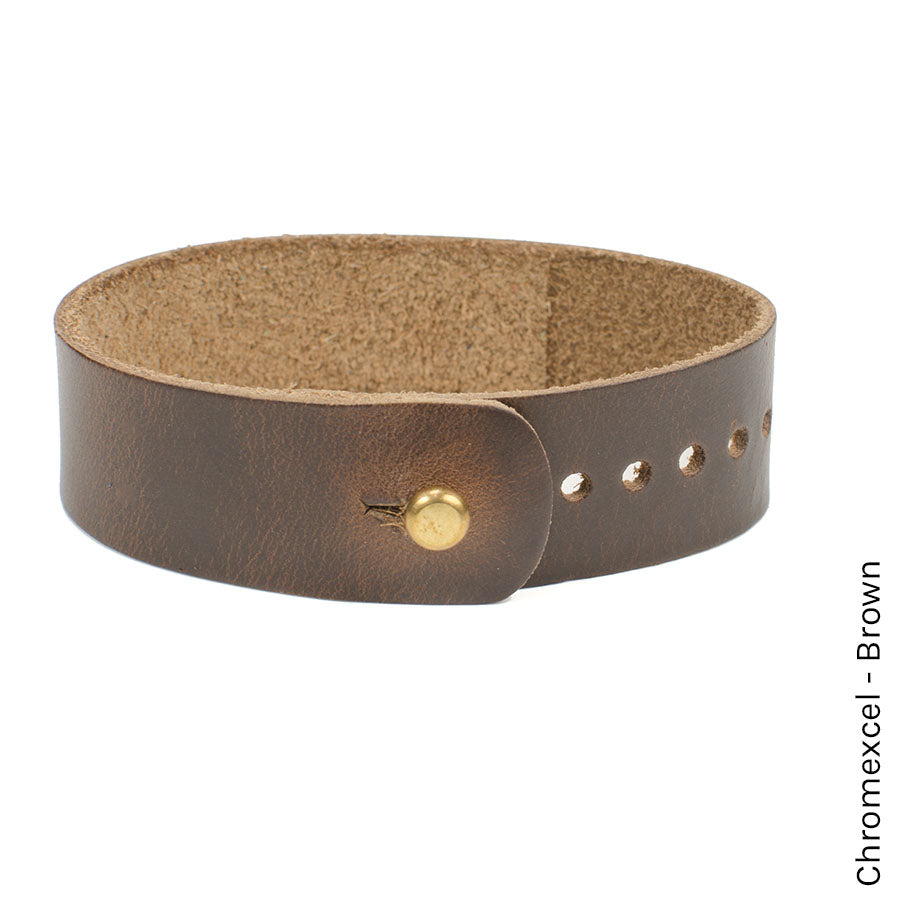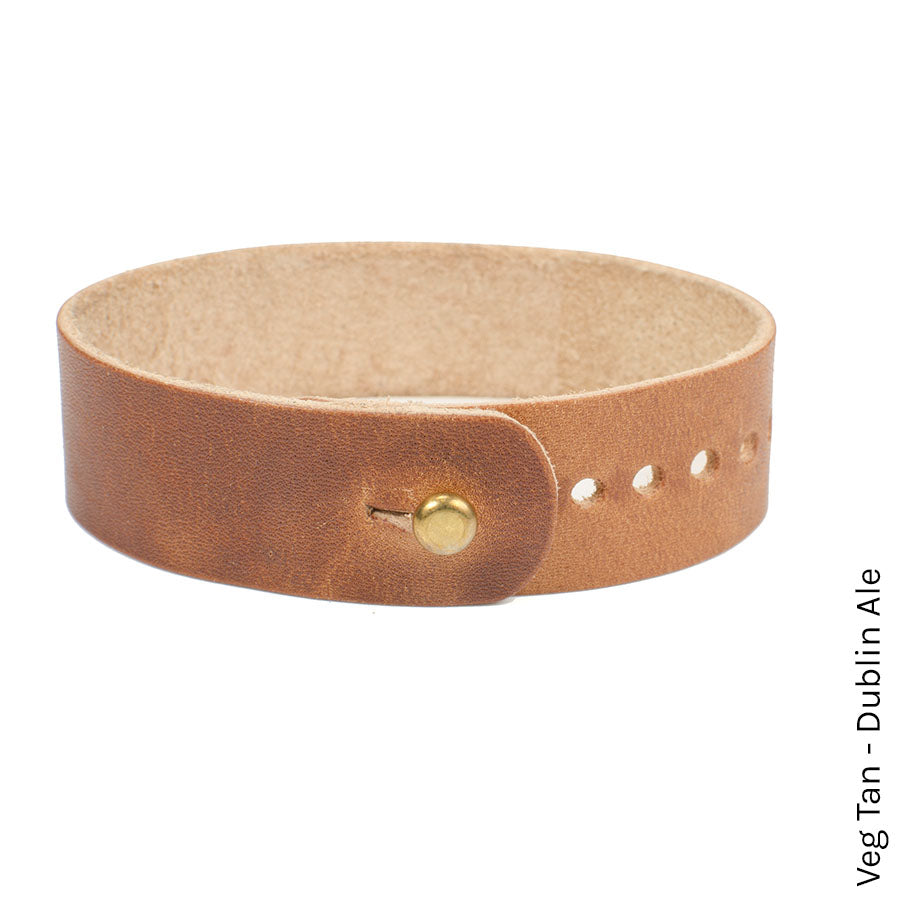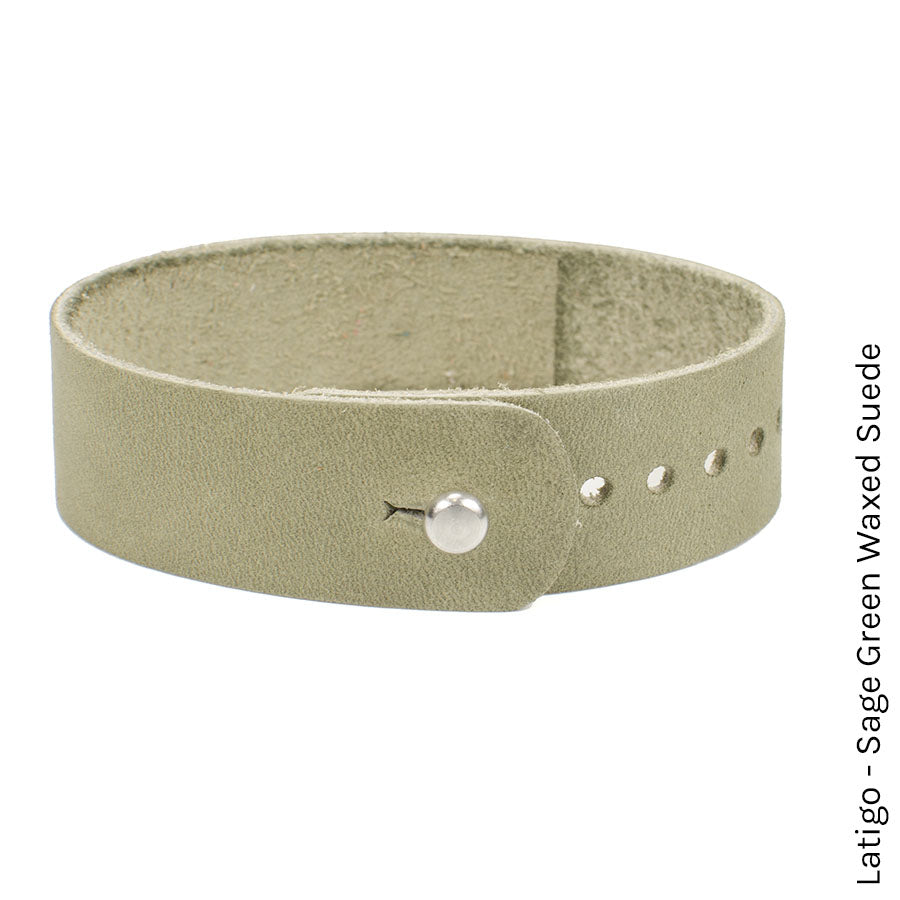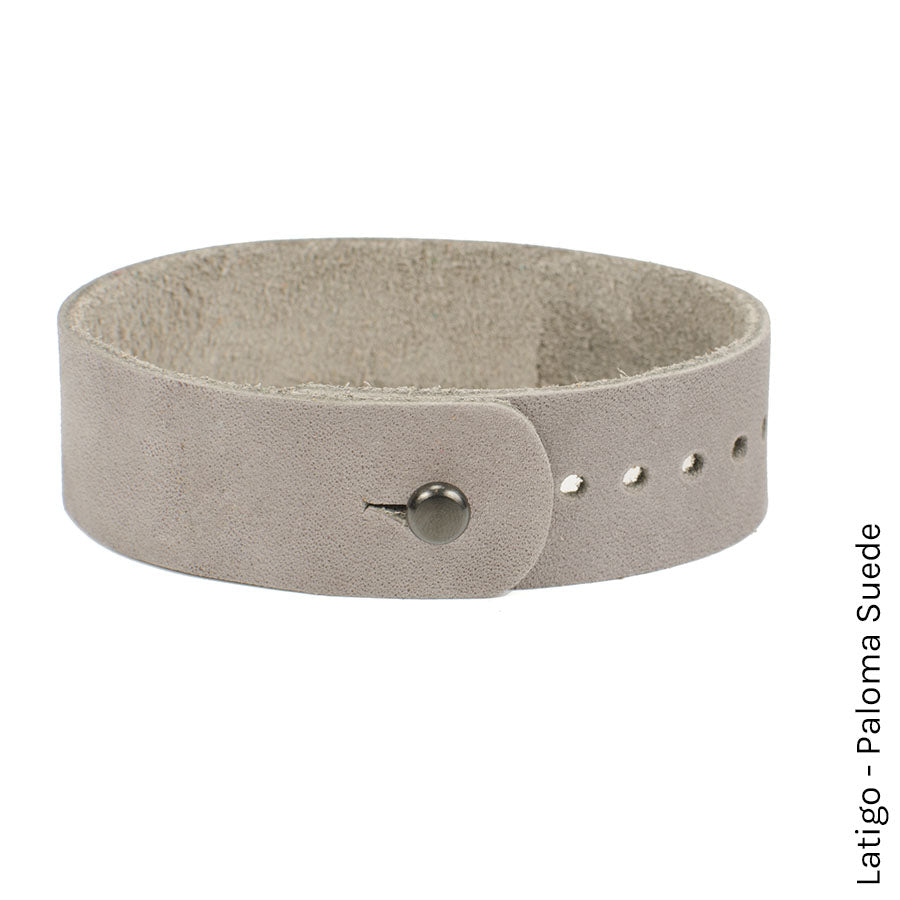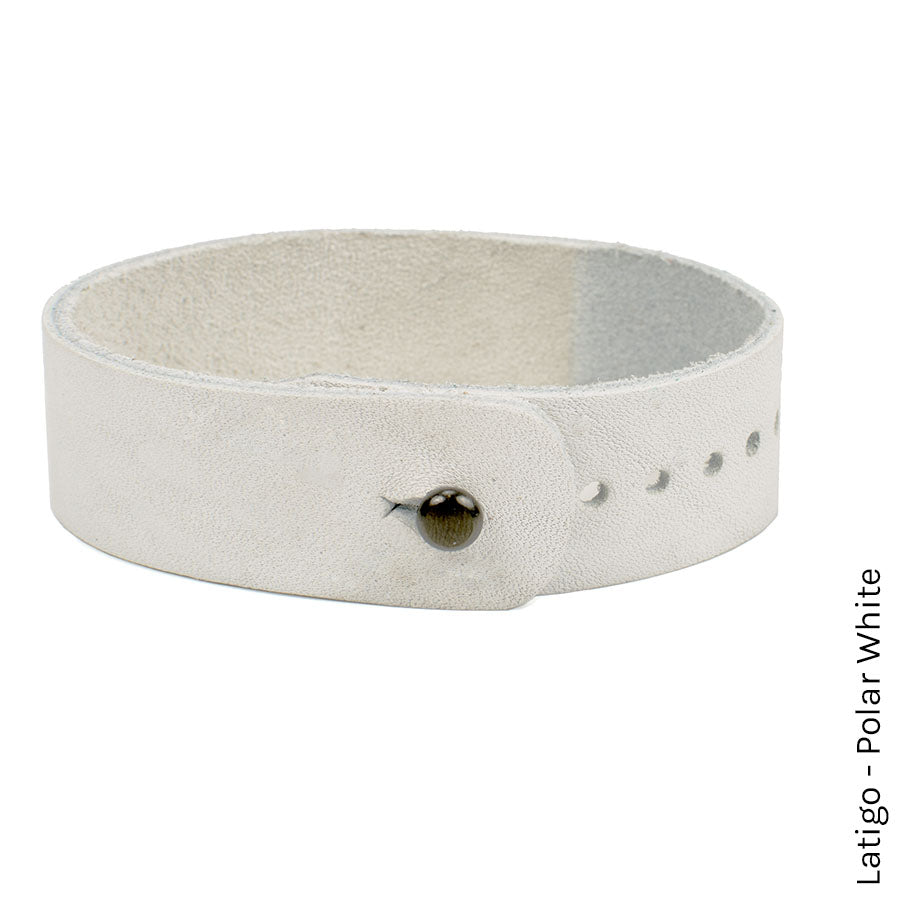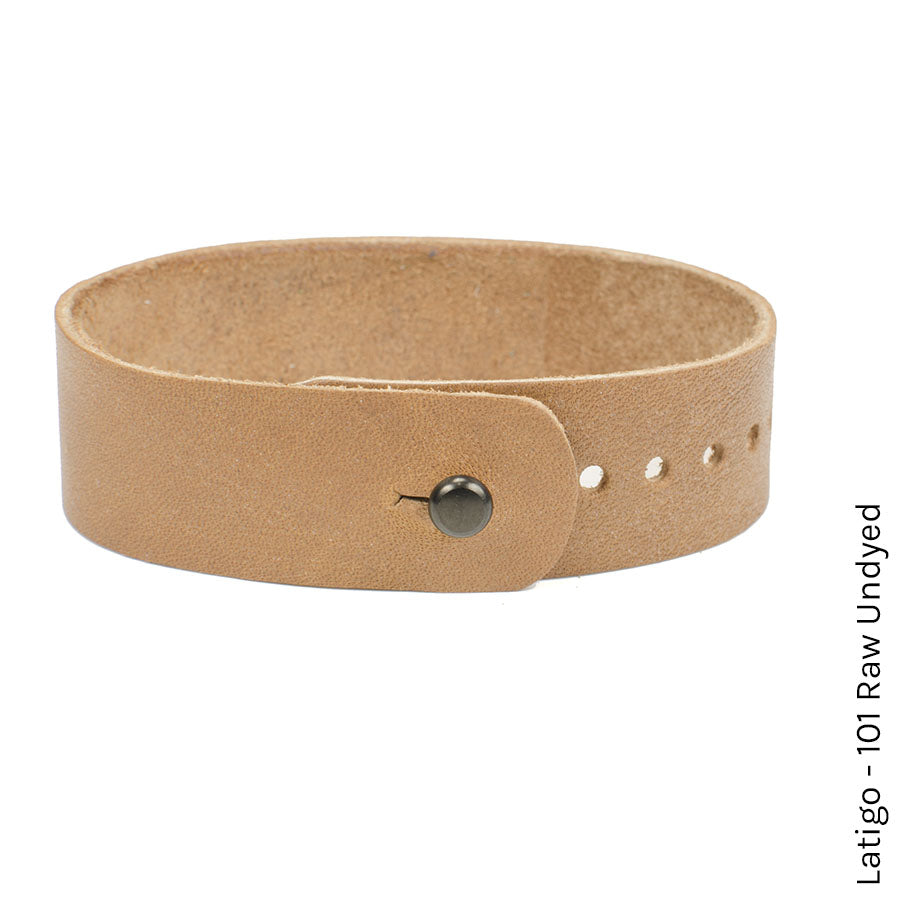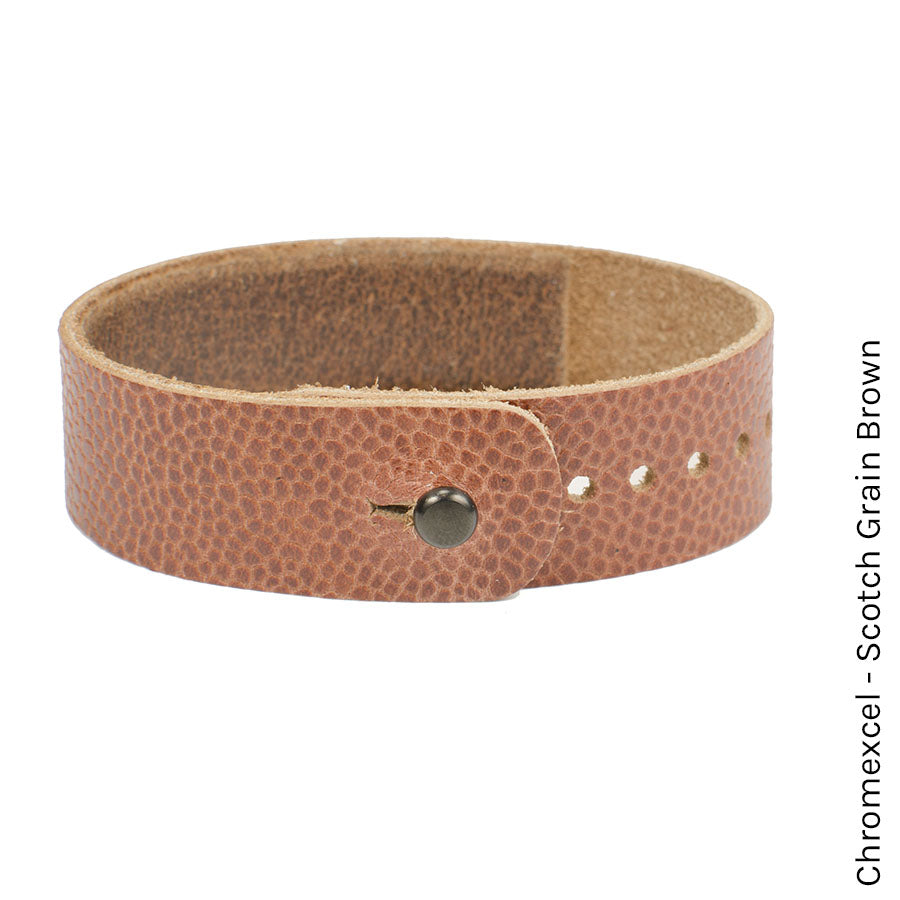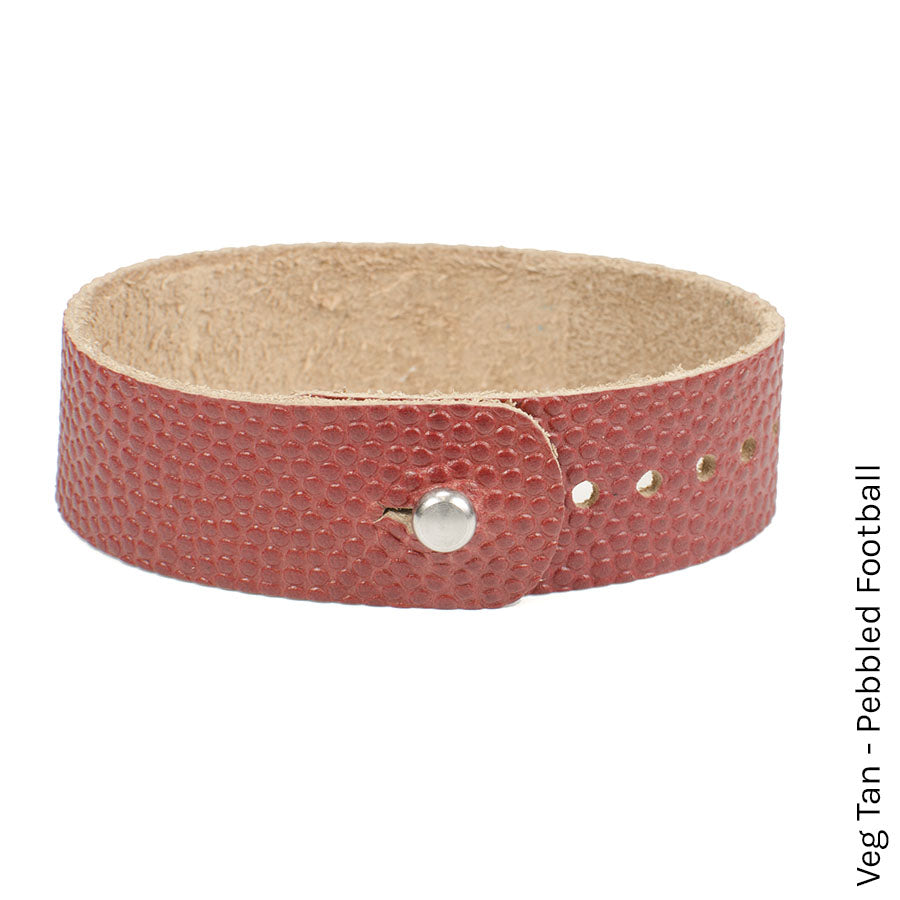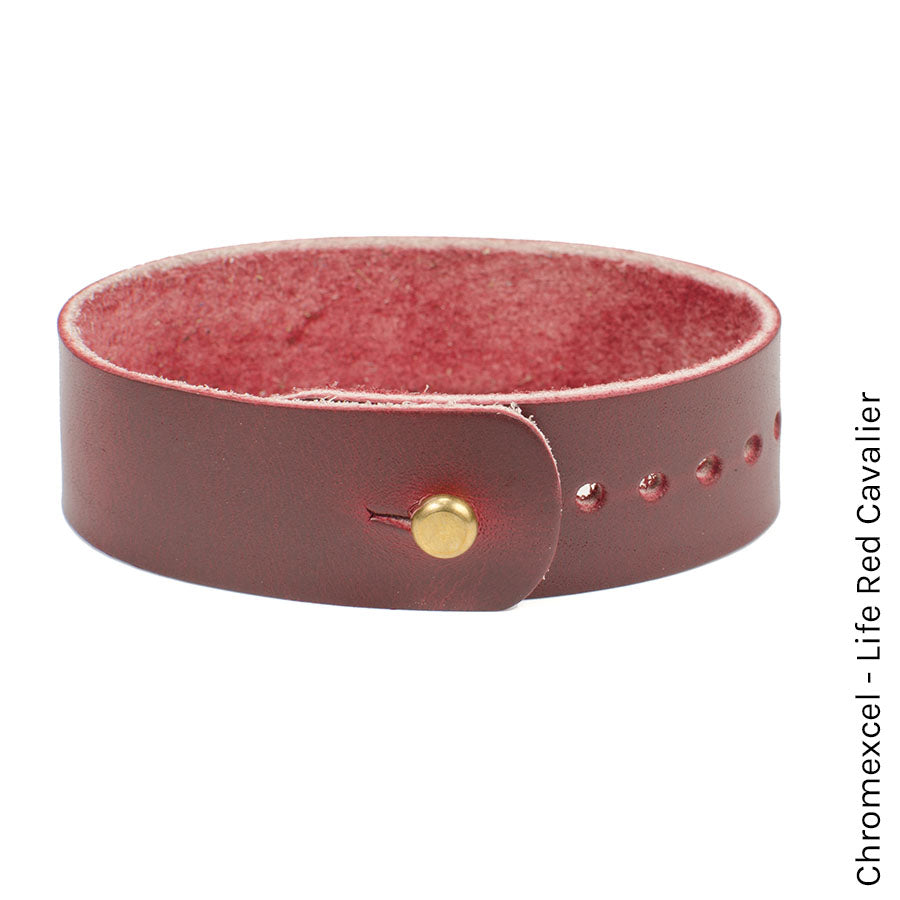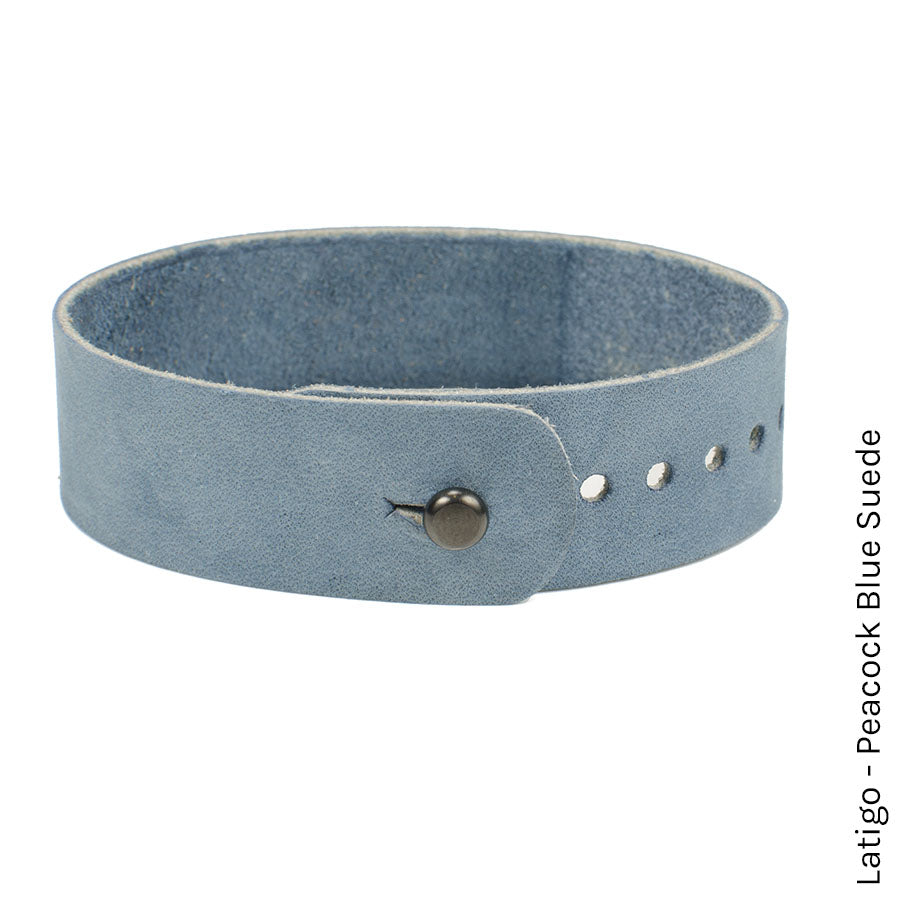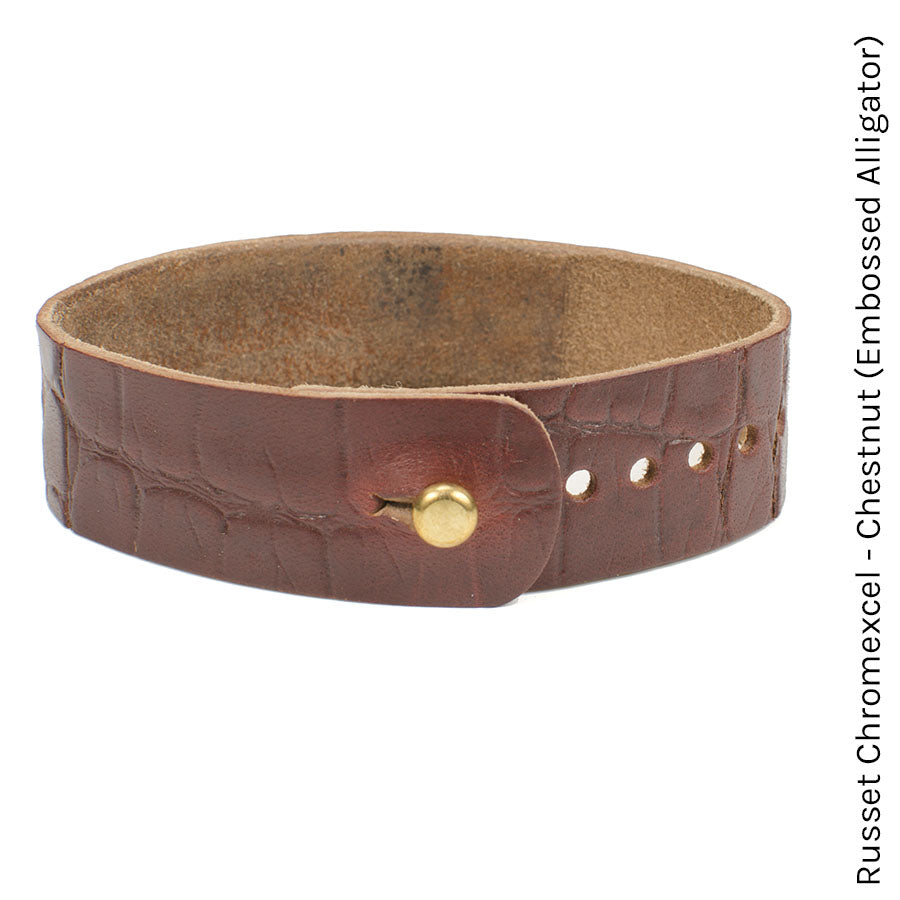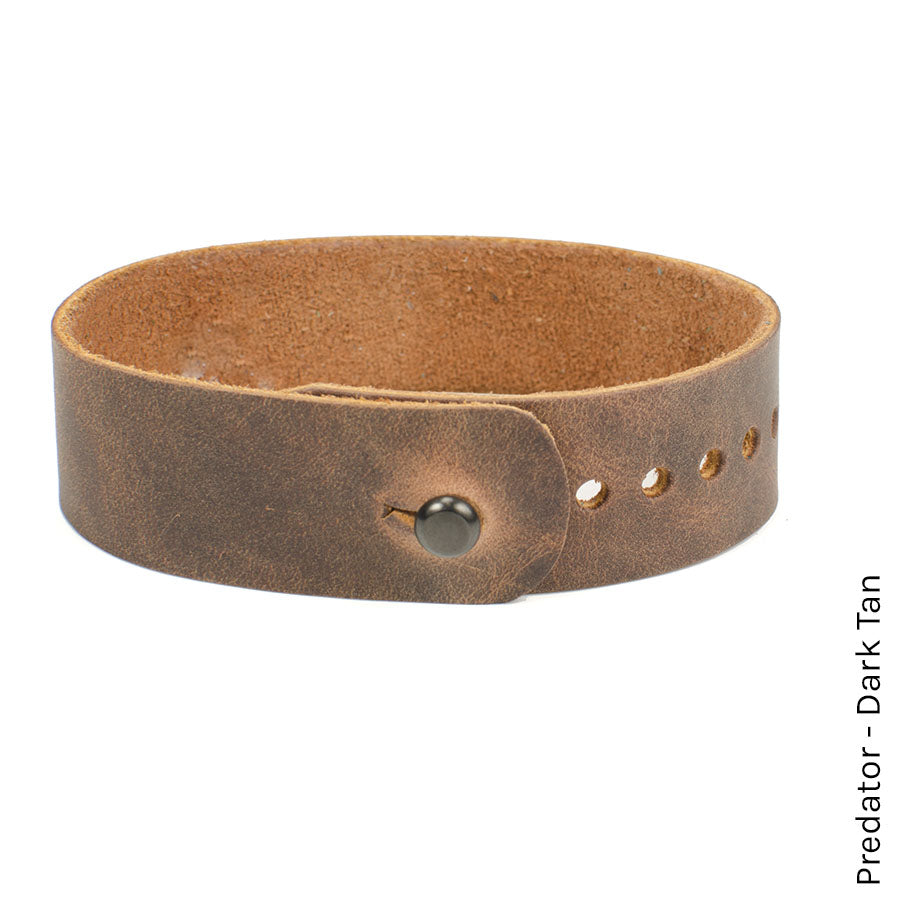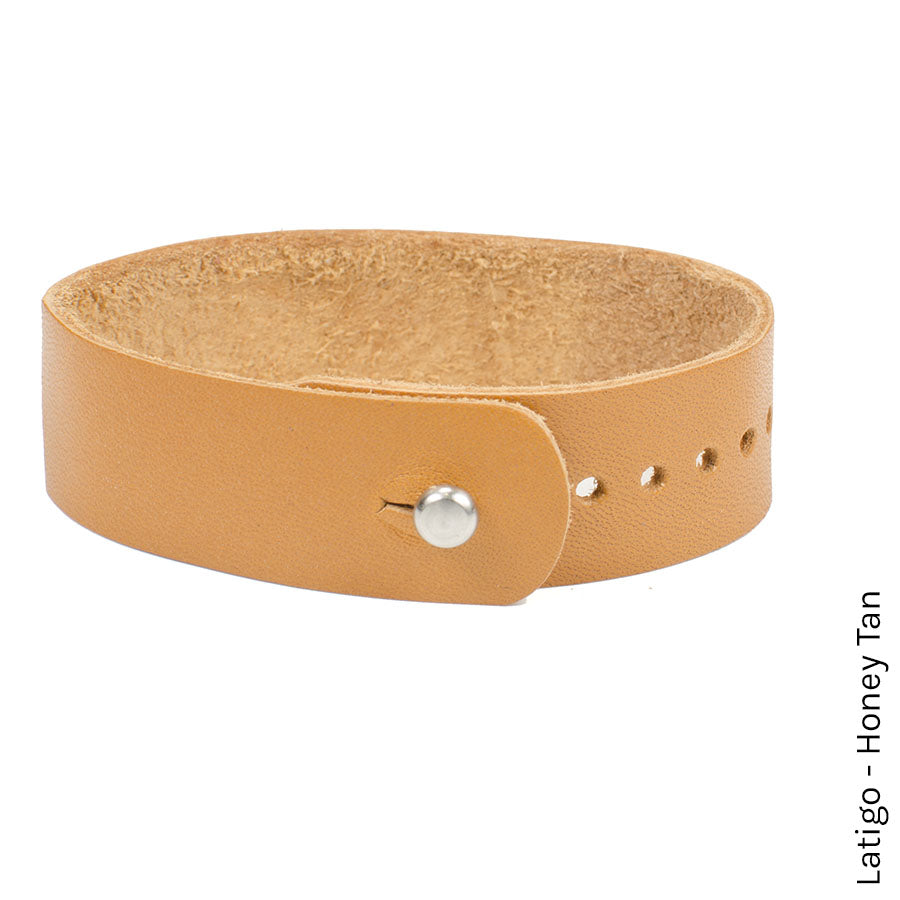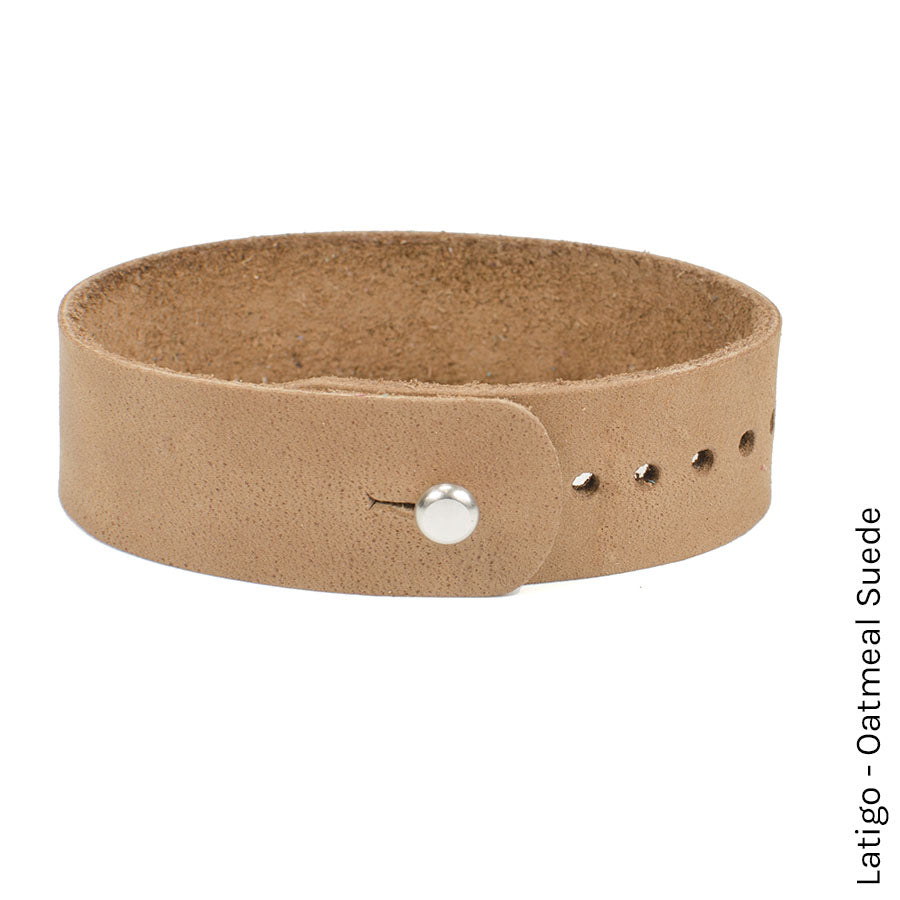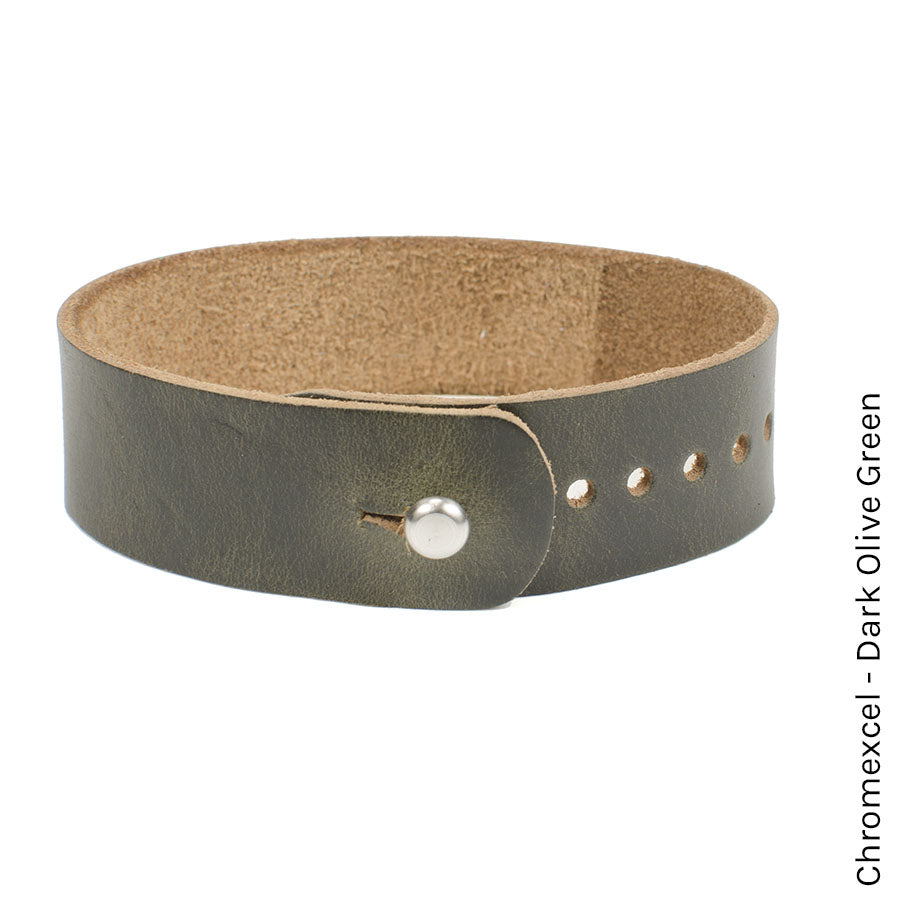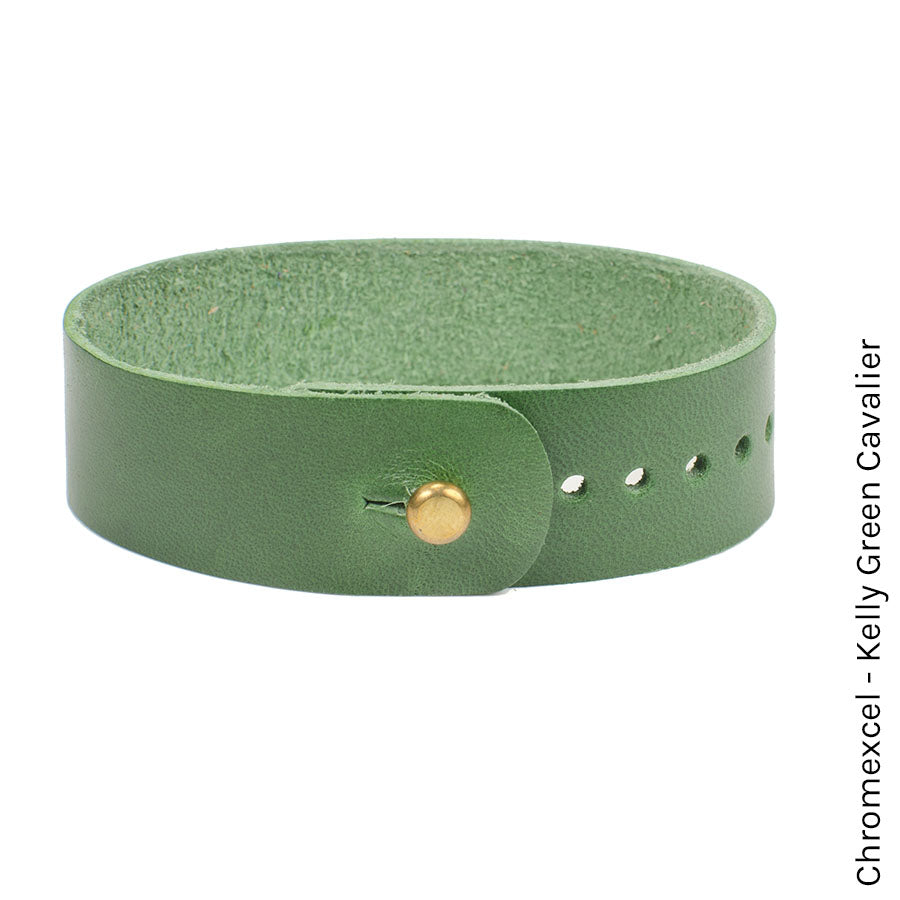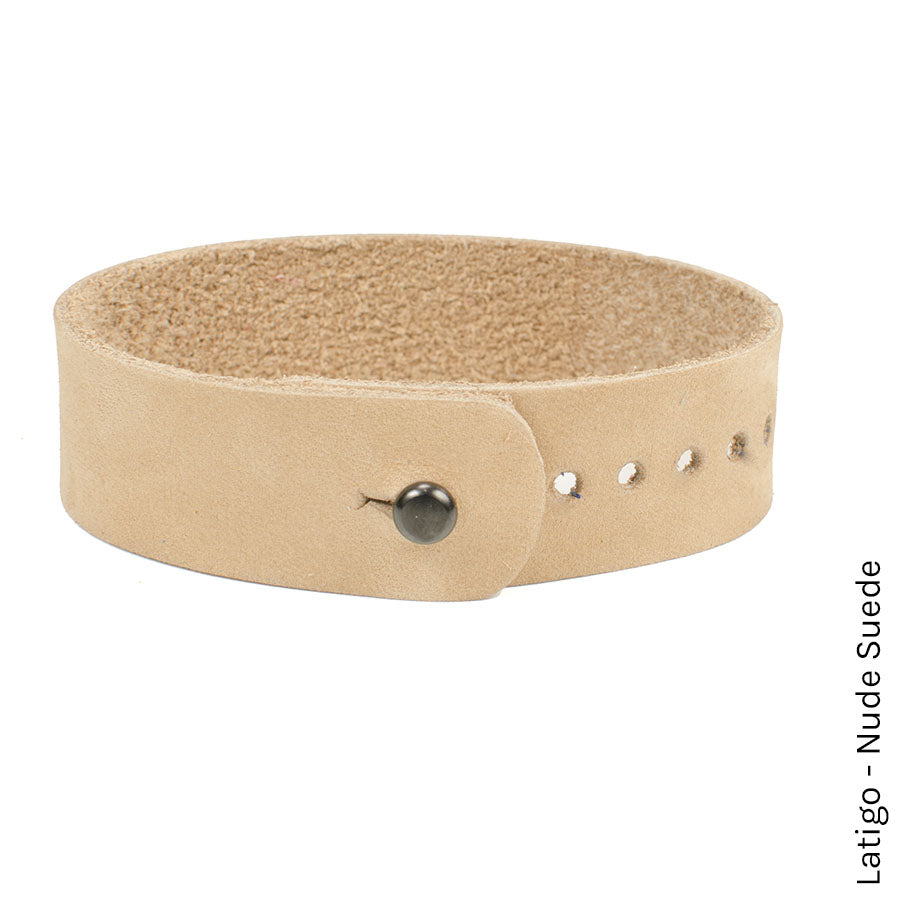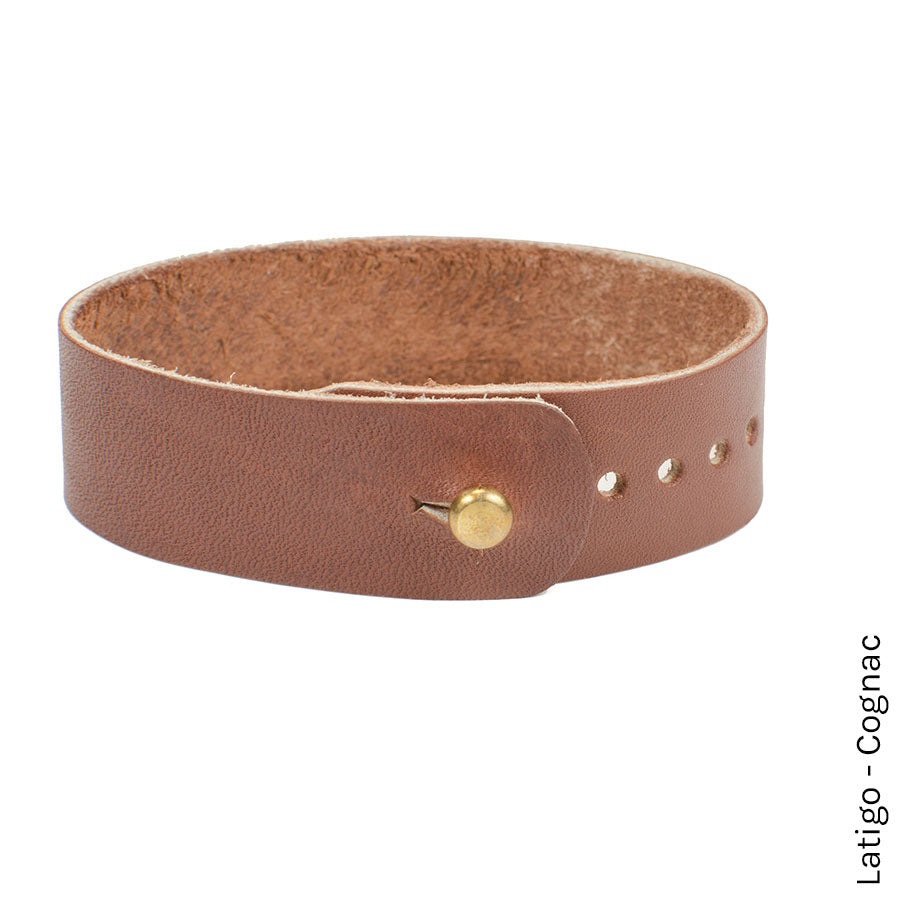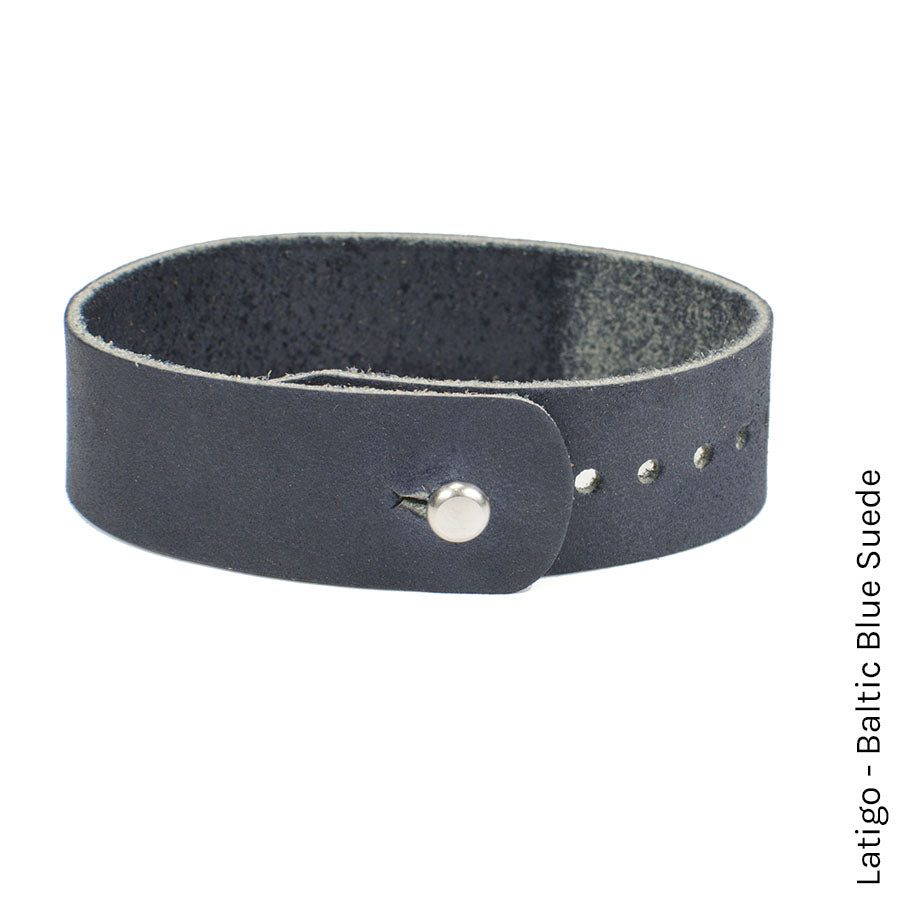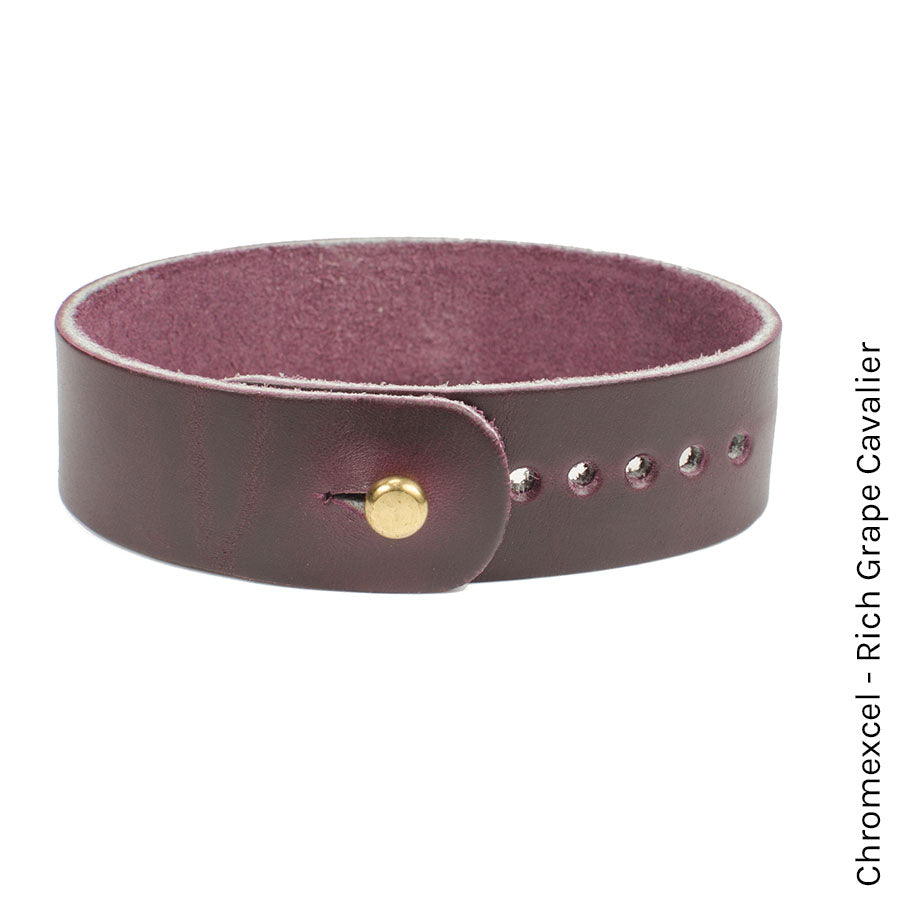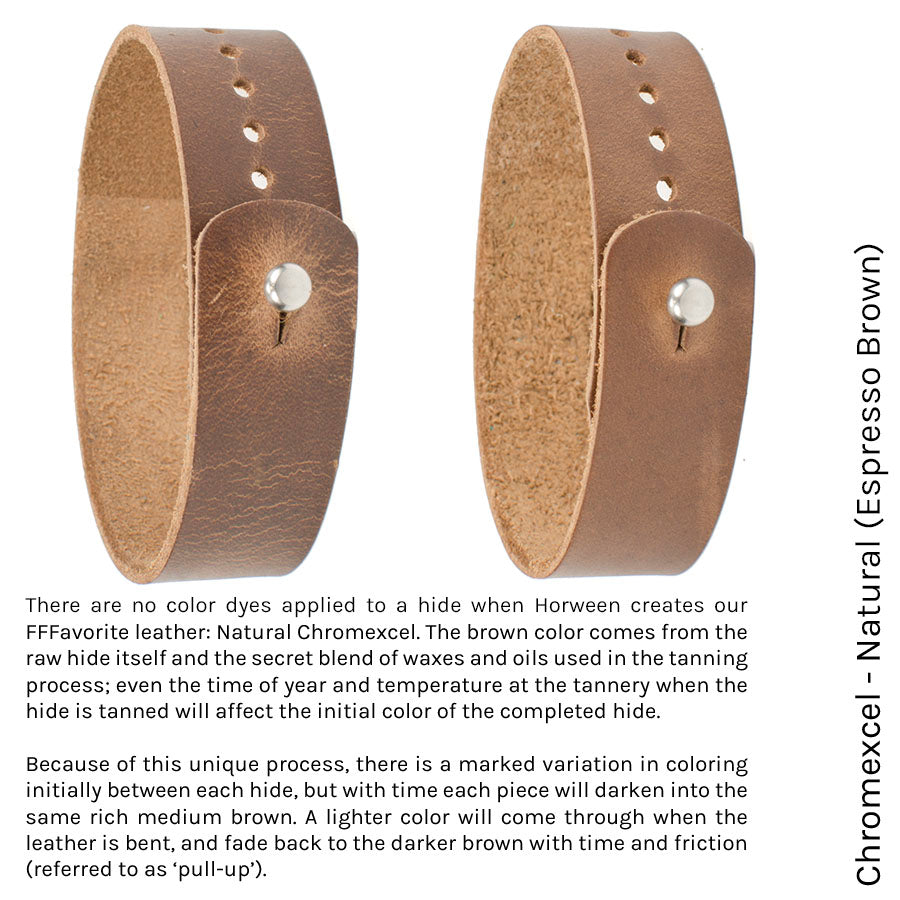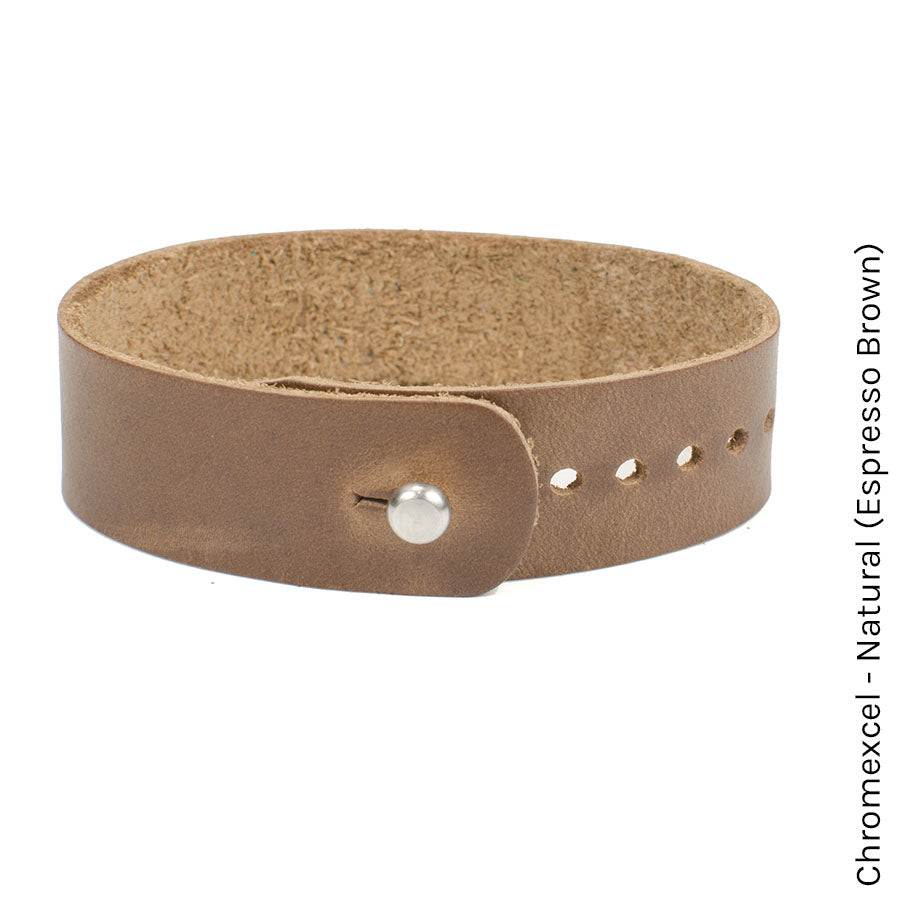 Good, but…..
The watch strap arrived justin time - thanks! - but it was not the exact one I ordered: it was black and not the olive green I expected. The black is of course very nice and works well, but the olive green I wanted would have been more fun.
New band
I received the band and installed it on my watch. It looks as good as it functions. Nice Product.
A few quibbles, but great quality overall
I needed watchband I wouldn't feel under my wrist when I set it down between bouts of typing or video games, and this band does that perfectly. I barely even notice it's on my wrist at all, and the black hardware and brown strap go perfectly with my black watch dial.
A few quibbles:
- This watchband will not work for big wrists. I'm 6'3" with average wrists (can just touch my thumb and middle finger wrapped around my wrist), and the last hole barely fits me.
- It's pretty tough to get the hole/eyelet thing over the stud to close the band. I had to get help the first couple of times and now I'm more than a week in and just getting used to it. I don't think it'll ever be as easy as some standard bands to put on, but that's kind of just a tradeoff for the design
- At first I thought the leather was a bit thin, but then realized it's almost too thick to get between my watch and watch pins. So I think they actually had a good tradeoff here. Just a note to suspend judgement on the leather thickness until you install on your watch.
Positives:
- The color is what I was expecting
- The leather is comfortable and is breaking in nicely like high quality leather should
- I can see this band getting better with age. I have a few scuffs already (especially around the button/stud) and think it adds character
Overall I would definitely recommend to anyone who doesn't want to scratch up their computer or desk, or doesn't like the feeling of a watch band under their wrist.
hey mate! glad you're liking the band. just to respond to a couple of your points:
if anyone has a larger wrist than will fit our standard band, i just cut and send them a larger band. it's been over 10 years since i designed this band, and the size that it is fits the majority of wrists...there's been maybe a handful of times i've had to send a larger or smaller band, and we've done it w/o any problem when necessary.
the stud hole that you mention is definitely tight at first, by design; it's going to loosen up with some time, and you want it to be tighter at first so that when it loosens up it won't be TOO loose and not secure. after a bit of time you'll have no issues getting the band off and on, but for sure it's a learning process because it's a different closure than you're used to.
Quality and durable products
After initial purchase, I came back and bought more products. I am very happy with the quality and colors that were provided.
Wonderful products
I love the quality and color options of the watchbands. I plan to be a long time customer.