Regular price
$128.00 USD
Regular price
Sale price
$128.00 USD
Unit price
per
Sale
Sold out
With the same dimensions as the updated Weekender 40, and the addition of a functioning chronograph, this is one of our favorite Timex pieces. Bundled here with one of our original creations, the Button-Stud Watchband, in several leather colors. Pick a combo that works for you, keep that button stud up on the side of your wrist (we invented this thing in the first place because watch clasps are a noisy, annoying, pain in the wrist when working at a desk or a laptop, so keep that stud up out of the way on the top/side of your wrist), and you'll be 158.3% cooler*.
The watch face is sized at 40mm, which is on the "large, but not OBNOXIOUS" end of the spectrum for men these days. A slightly smaller 38mm watch will feel a tiny bit small sometimes, but a 44+mm just looks *wildly* big on all but the largest people, so this really hits the 'substantial but not overwhelming' point.
*no, sorry, that's totally a lie. But you WILL have a cool watch. 
Engraving & Monogramming

In general, we are subtle with our personalized engravings & monograms. Smaller products receive smaller monograms, and any personalized messages are hidden where the owner can see them but they are not 'out in the open' whenever possible. If you have specific preferences for any customized engravings, make a note in the special instructions section after selecting your options and we'll contact you to verify after your order.
Product Launch & Revision History

Original Release: April 2015
What Kind of Leather Does FFF Use? What's this Chromexcel/Veg Tan/HF stuff instead of just leather color? Where are your products made?

We make everything by hand in Orlando.

As to the leathers we use: The super short answer is Horween Leathers in Chicago, and because we're leather geeks we want you to know exactly what you're getting--it's so much more than just the color of the leather.

You can find more info HERE about how we do things.

You can super-geek about the various leather types/tannages we use in our different products HERE.
Share
View full details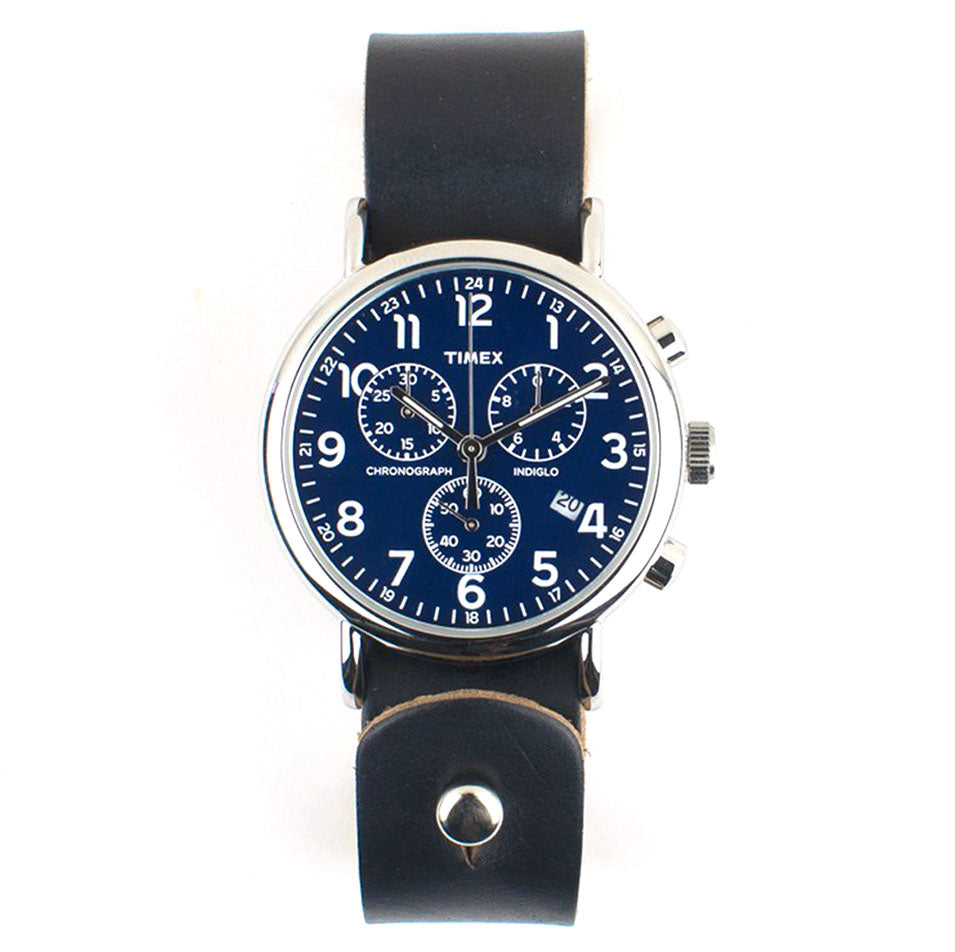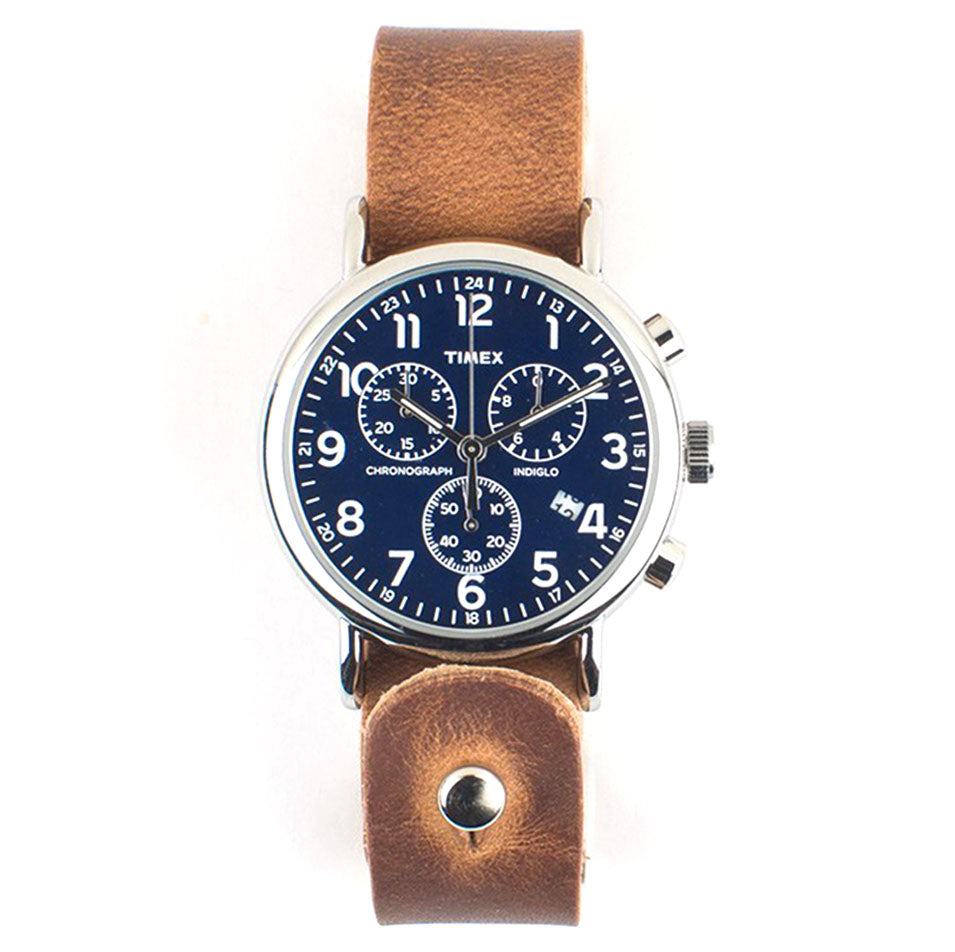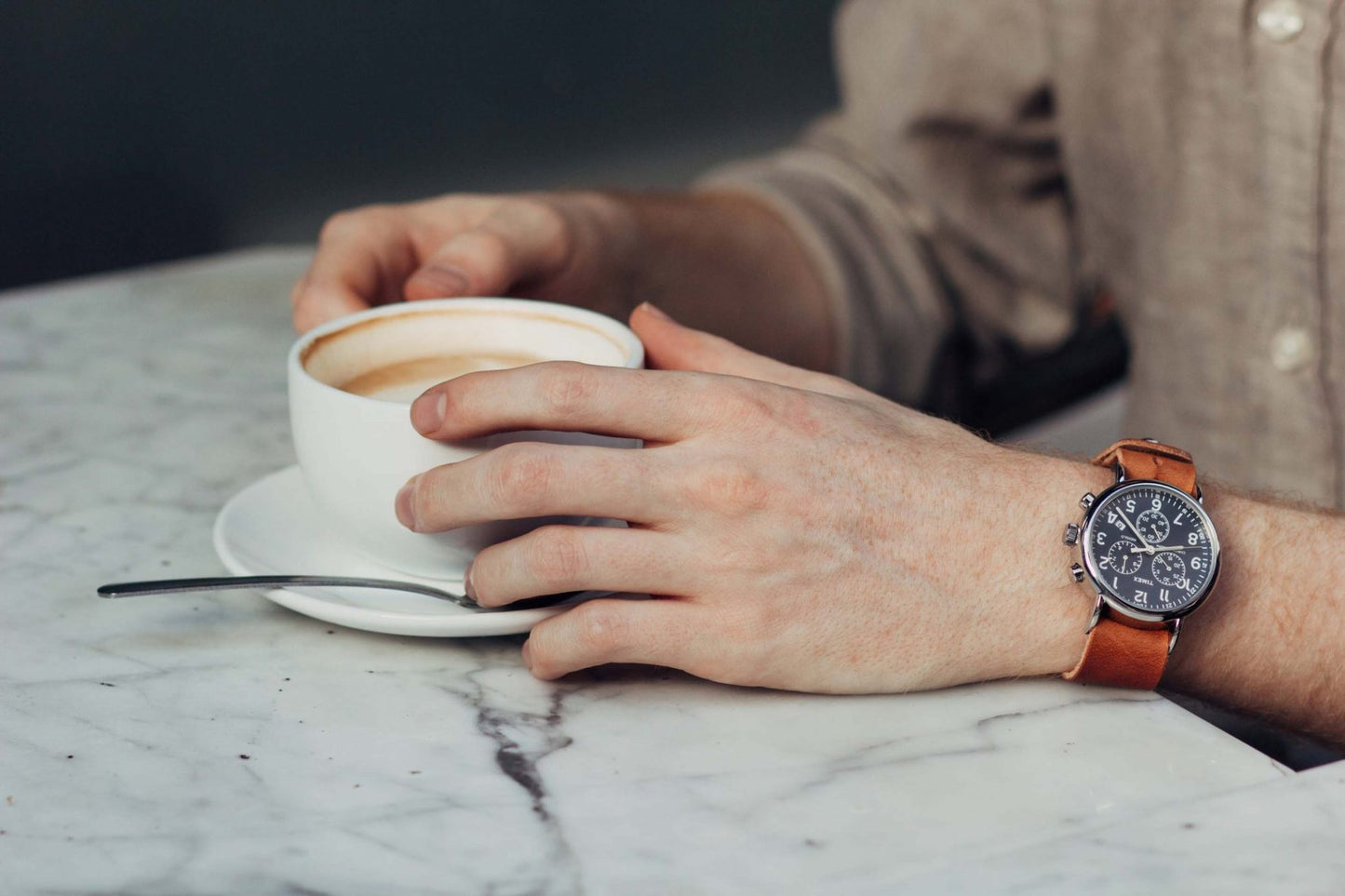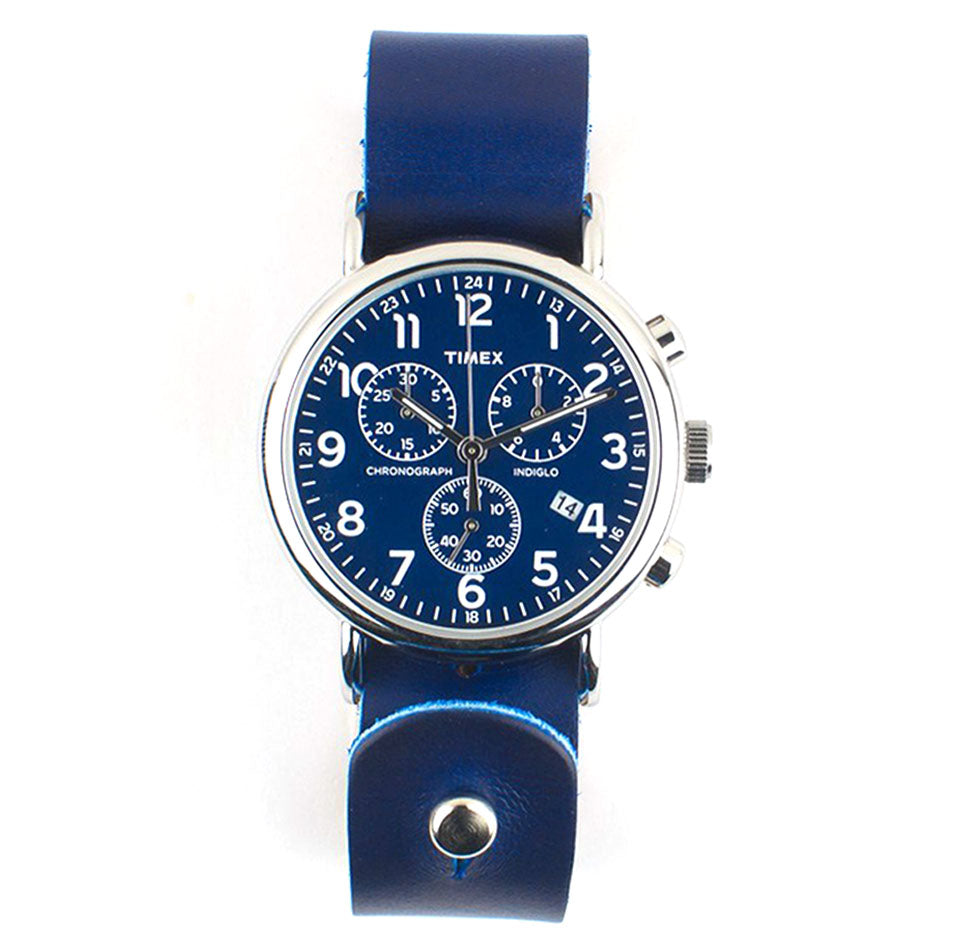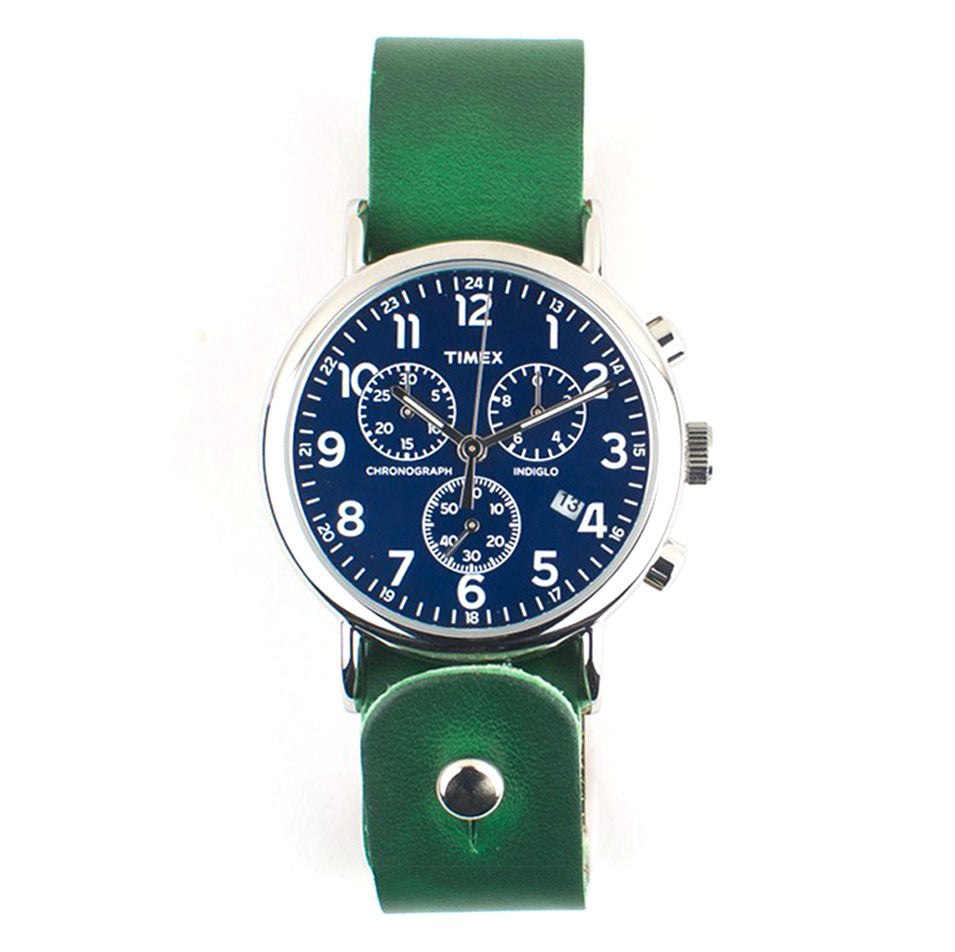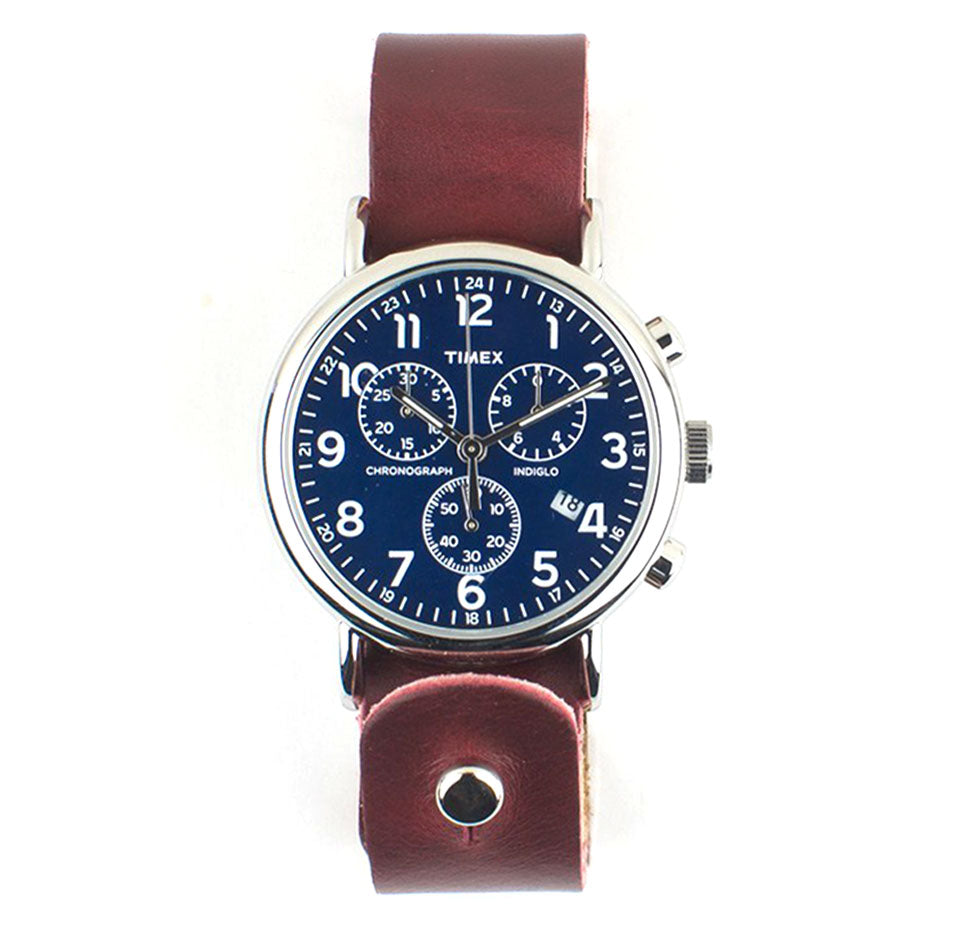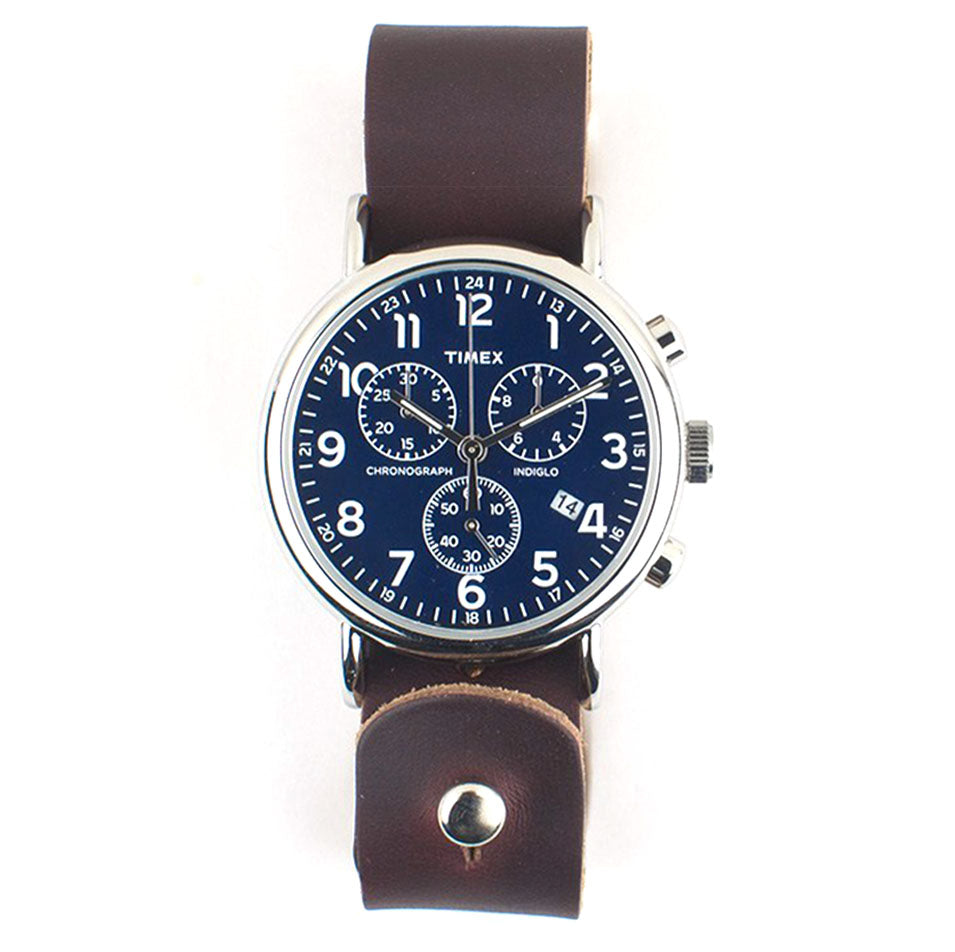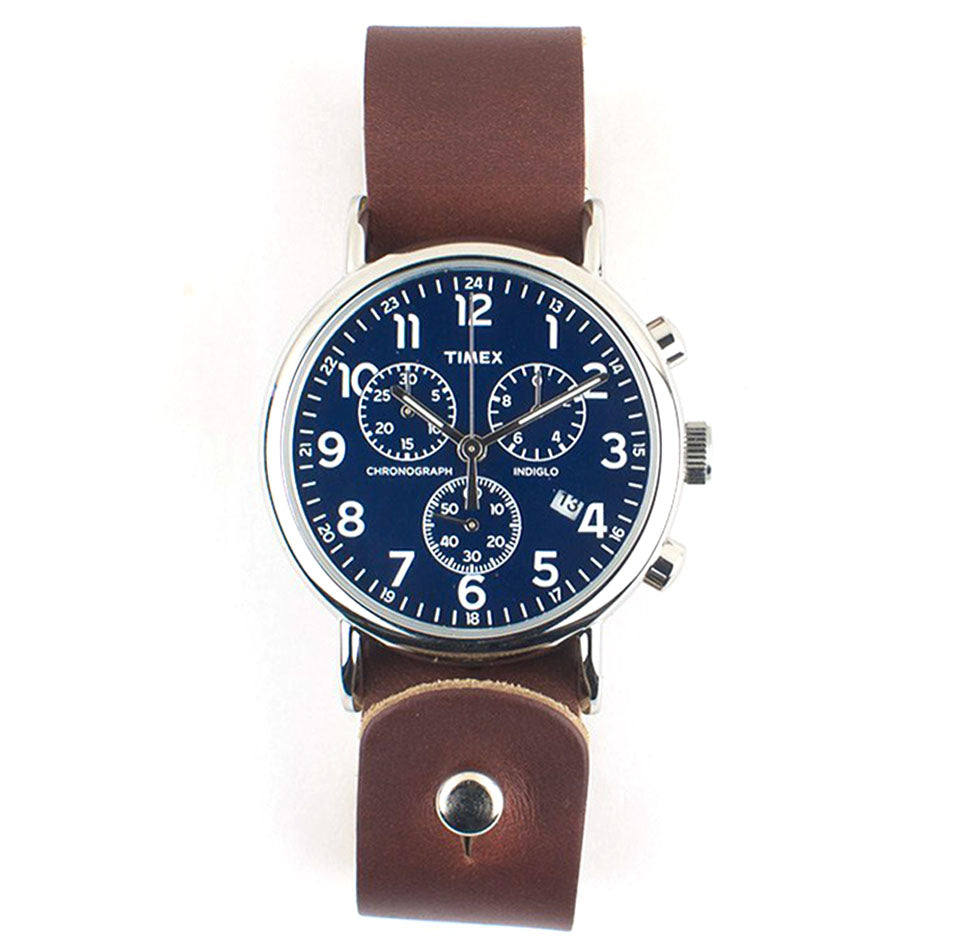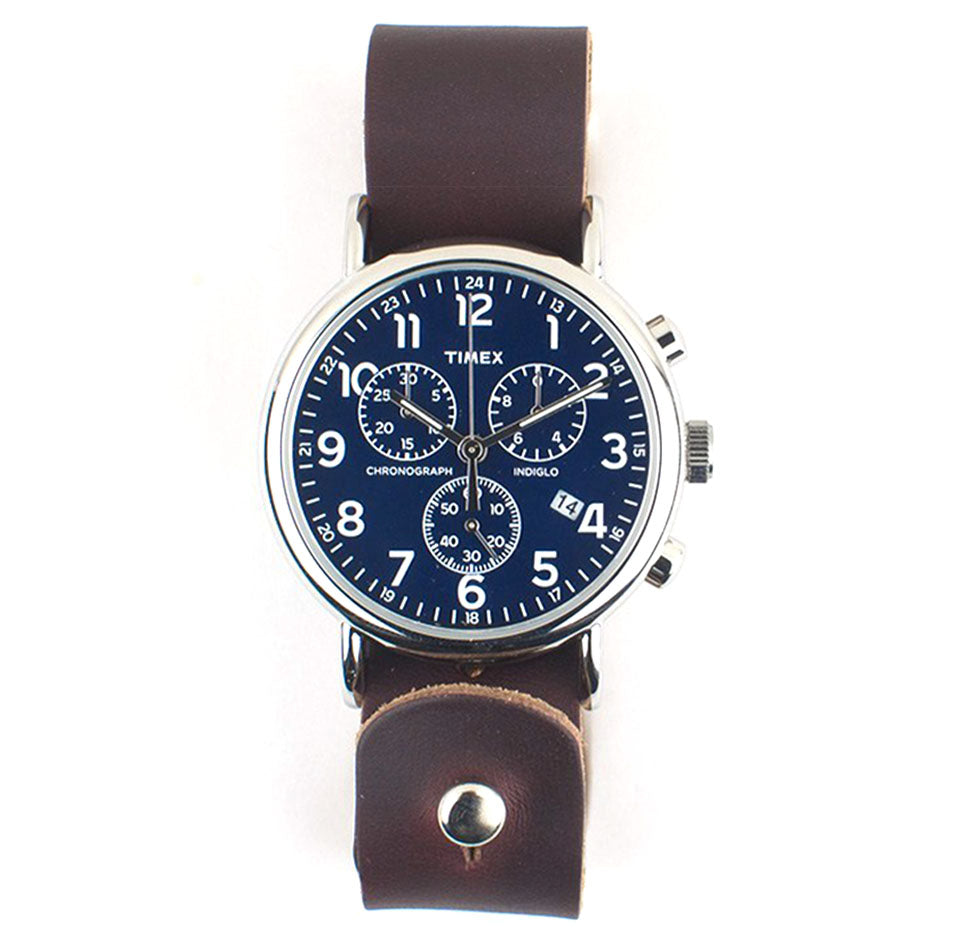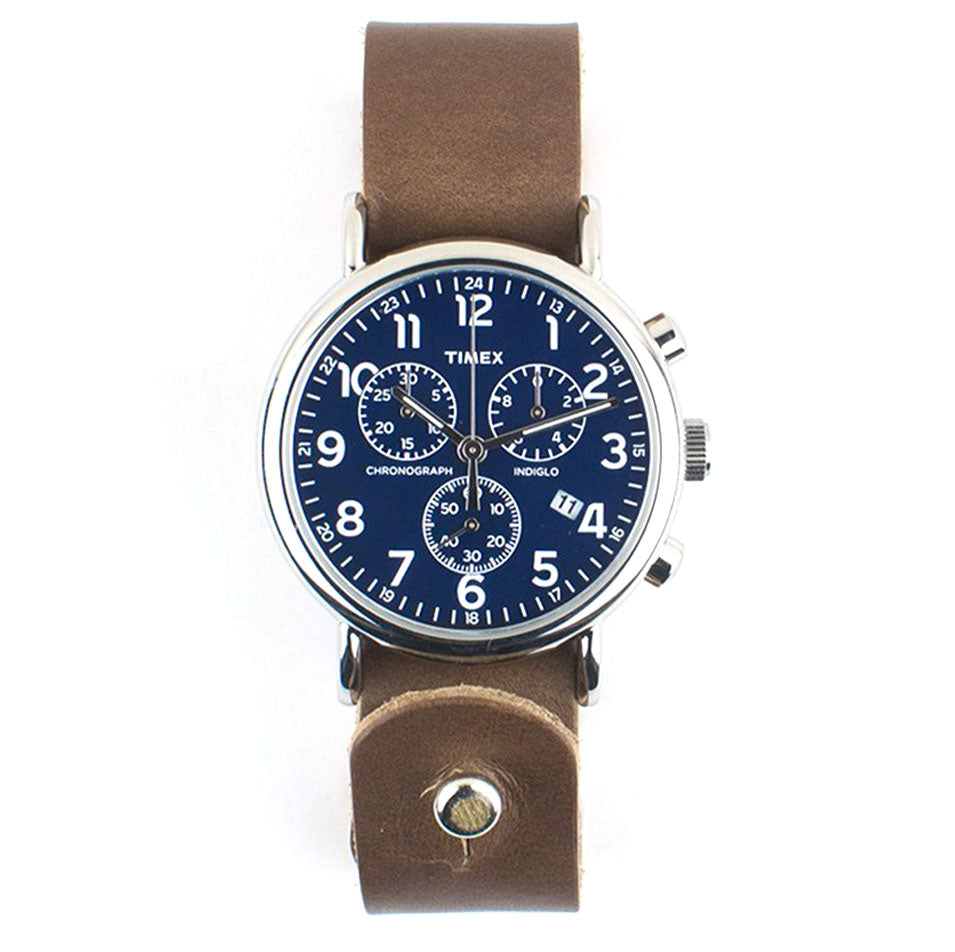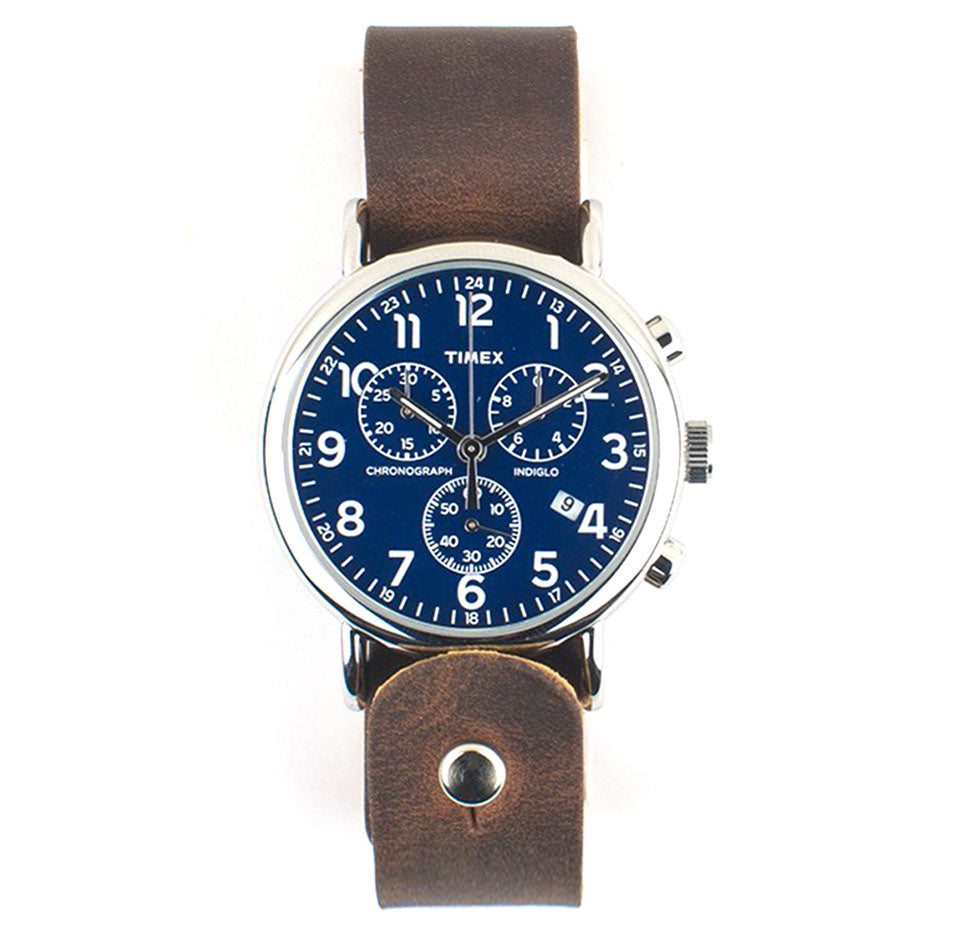 Love it!
Elegant but not fancy and so comfortable.
More that happy with it 🙂
My man feels NAKED without his FFF watchband (and Timex chronograph)!
Unboxed since christmas day and he hasn't been without it since! The leather of the watchband is just gorgeous and the extra strap that came with it was a welcome bonus and truly exquisite! Been a fan of FFF wallets and this new accessory was a no-brainer for a gift. My man loves it and loves me even more for getting it for him! Good taste never gets old :)
Great watch...
Great brand and great support. These guys are really doing an amazing job. I ordered internationally to Switzerland and the support was easy and personal. I will definitely order some more stuff in future, because the watch and watchbands I received are well made and super comfortable. 100% recommendation!
A Unique Find
Absolutely love the Timex Chronograph/FFFWatchband. I have not worn a watch for about 20+ years and have toyed with getting one all that time. There were a few that I "sat" on but never really went back to buy. I knew I wanted something simple and a bit different but never really came across anything that jumped out at me. Then I happened upon FFF and this little unique piece. I really like how the band "ages" with time and use. Very happy with the purchase!
Awesome Watch!
This watch is absolutely fantastic, and the watch band is everything I had of hoped for! I will never go back to a regular old watchband again, highly recommend FFF products :)